Gusty winds continue blowing along Gulf Coast on Friday
Winds could gust as high as 50 mph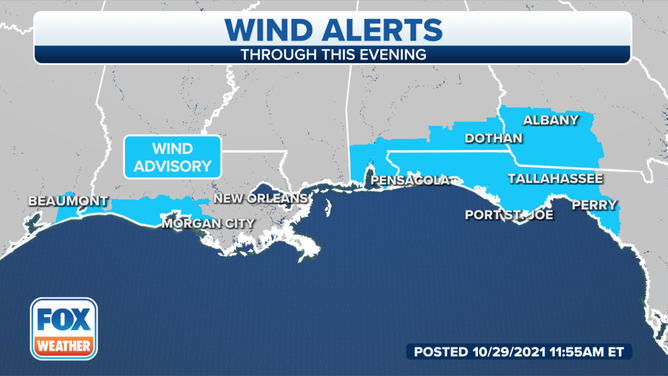 HOUSTON – The blustery weather continues along the northern Gulf Coast on Friday, after wind gusts over 60 mph were reported in the Central U.S. on Thursday.
Wind advisories have been issued along the northern Gulf Coast, the Florida Panhandle, southern Alabama and southwestern Georgia. High wind warnings are also in effect for the immediate coastlines of Alabama and the western Florida Panhandle.
According to the National Weather Service, nearly 20 mph winds will be steady across the region Friday. Winds could gust as high as 50 mph in the warned area, while gusts up to 40 mph are possible in the advisory area.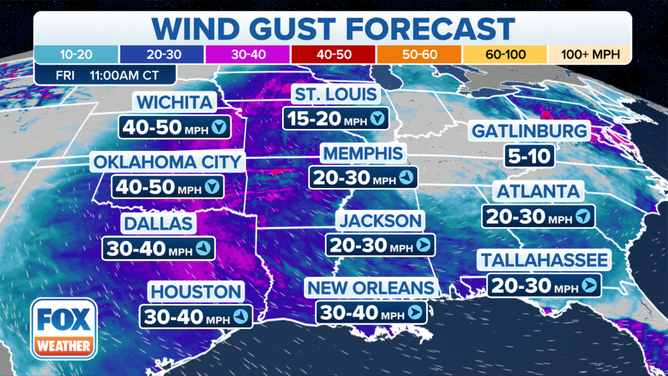 Low water advisories have also been issued for several bays in Texas and Louisiana, as stiff north winds will push water out to the Gulf. Small craft advisories are also in effect along the Gulf Coast.
On Thursday, high winds across the Central Plains and eastern Texas resulted in the death of a boy, more than 300,000 power outages and several flight delays.
The winds are in the wake of a powerful storm system that has been crossing the country this week, creating severe weather across the South.