Freeze alerts issued across South this weekend after temperature swing
Parts of Alabama, Georgia and Oklahoma are under freeze watches this weekend.
Areas across the south from Oklahoma to North Carolina will get some of the coldest air of the season this weekend, with the potential for hard freezes.
A powerful storm system producing snow across the Northern Plans and Upper Midwest will advance east to the south, causing temperatures to swing from above average to 10-20 degrees below average. Some areas will see lows in the 20s and 30s through the weekend.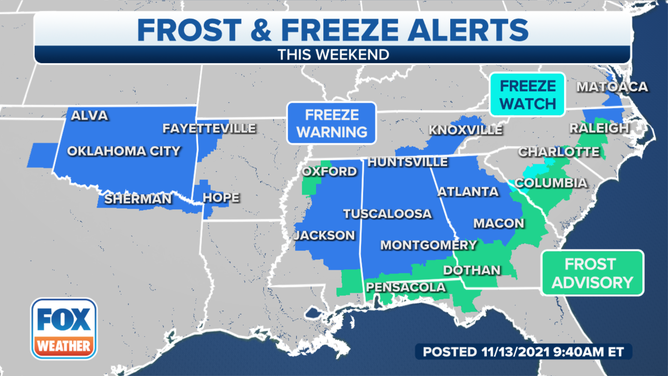 The National Weather Service issued several watches, warnings and advisories Friday across the southern U.S.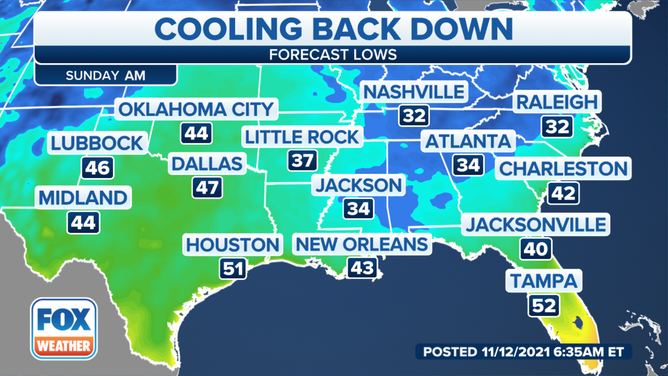 According to the NWS in Oklahoma City, sub-freezing temperatures as low as 28 possible parts of central, east-central, northern, northwest, southeast, southern, southwest and western Oklahoma starting Friday evening into Saturday morning.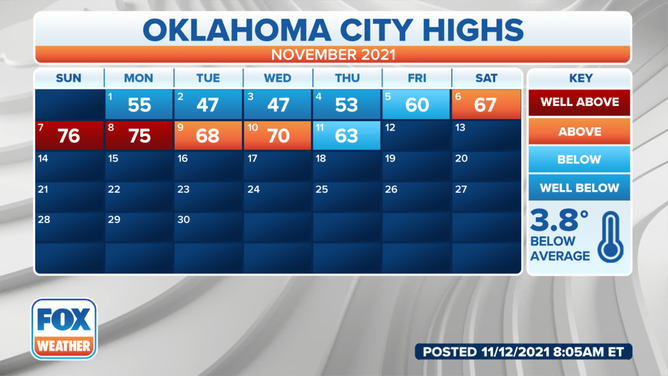 In Atlanta, temperatures in the upper 20s and low 30s are possible Saturday evening into Sunday morning, according to the NWS.
Frost and freeze conditions could kill crops, plants and possibly damage unprotected outdoor plumbing. Residents should cover outdoor plants or move items indoors if possible.