Chill to settle in across eastern US this weekend
Temperatures could be nearly 15 degrees below average for some places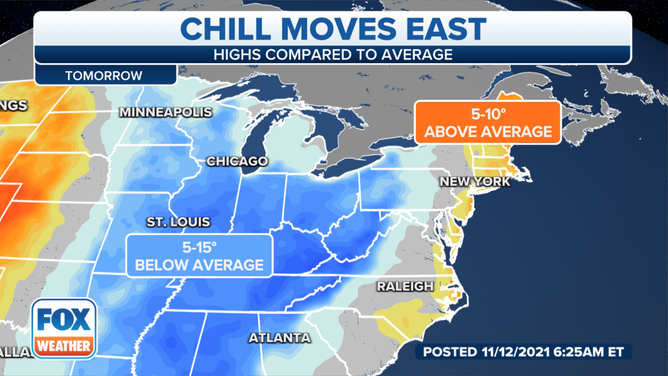 Fall will make itself known across the eastern U.S. this weekend as cold air in Canada rushes south.
A powerful storm system that is producing snow across the Northern Plains and Upper Midwest and strong storms across the Northeast will drag the cold air behind it as it pushes east.
Temperatures will be as much as 15 degrees below average Saturday from the Great Lakes to the Gulf Coast of the Deep South.
This has led to freeze and frost alerts across parts of the Deep South and Oklahoma, where temperatures are expected to drop below freezing in some places.
While temperatures moderate a bit in the South, a reinforcing shot of cold air moves into the Upper Midwest on Sunday. It keeps things quite cold as moves east through the beginning of next week.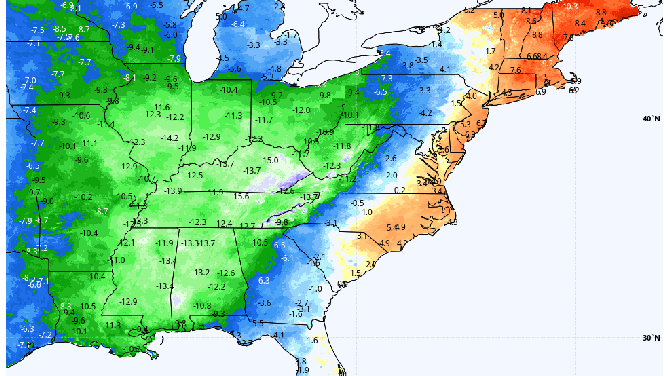 Download the FOX Weather app to get the latest weather alerts sent to your phone.