Flash photography: Florida resident captures incredible image of lightning strike off Flagler Beach
Severe weather, including Tornado Warnings, was reported across the Sunshine State on Thursday morning
FLAGLER BEACH, Fla. – A Florida resident was able to capture an incredible image of a bolt of lightning striking the water off Flagler Beach on Thursday morning.
HOW TO WATCH FOX WEATHER ON TV
FOX 35 Orlando reported resident Tony Caruso posted the photo to a local Facebook group, Flagler Beach For Friends, shortly after he snapped the amazing shot.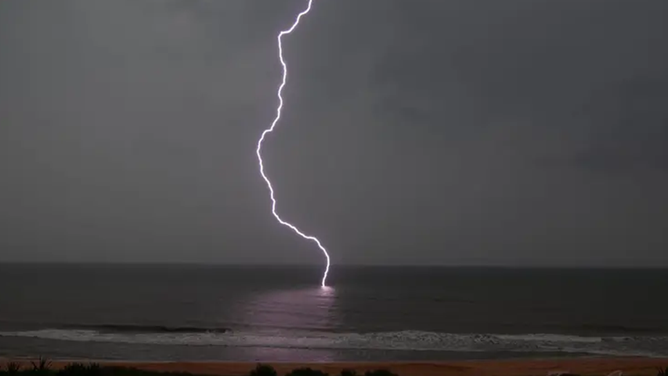 A Tornado Warning was in effect when the image was captured.
More severe weather is expected across much of Central Florida during the day on Thursday.
This is all part of a multiday severe weather outbreak that brought thunderstorms and tornadoes to the South over the past several days.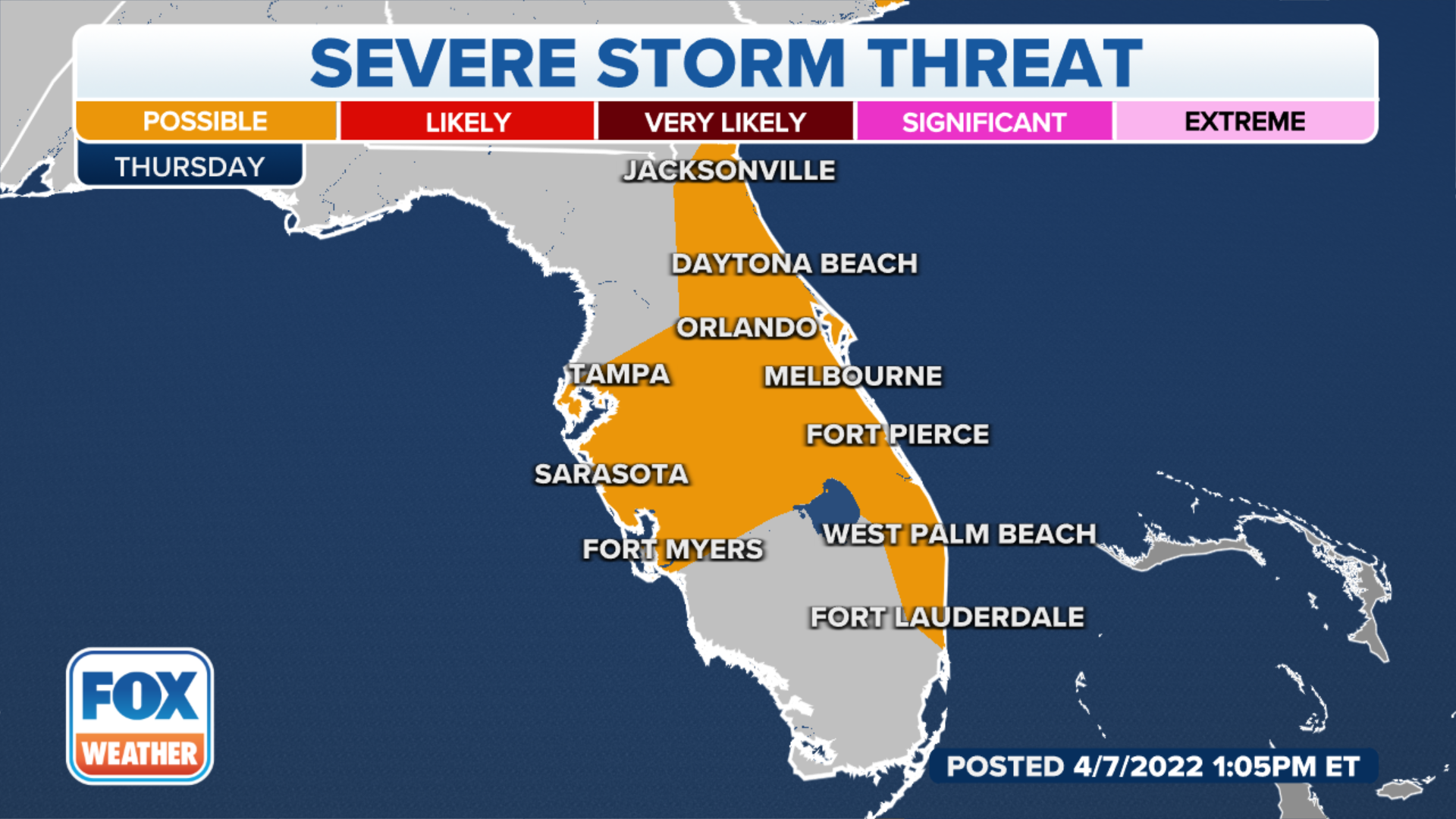 The threat of severe storms is the highest across the central part of the state from Tampa and Sarasota on the west coast through Orlando and along the east coast of Florida from Jacksonville south through Daytona Beach and Melbourne.