Life-threatening flooding prompts water rescues in Alabama
Days of heavy rain have caused flash floods across the Southeast.
Flash Flood Emergencies were issued Wednesday night as heavy rain continued across Alabama.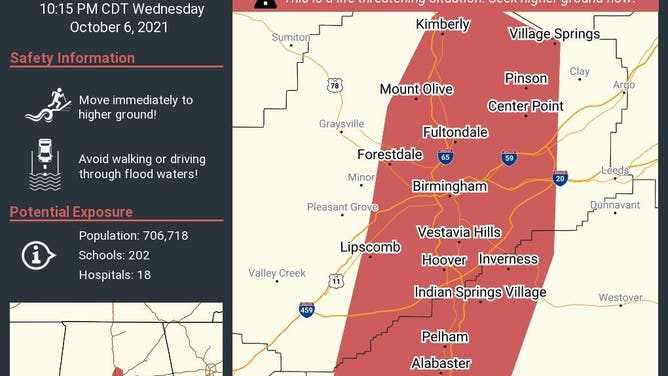 The National Weather Service in Birmingham says that police have been getting calls nonstop due to the need for water rescues, roads underwater, and water entering homes and other structures. 
Because of the life-threatening flooding, crews urge people not to go outside and drive on flooded roadways. 

Radar indicated thunderstorms produced at least half a foot of rain near Birmingham, AL.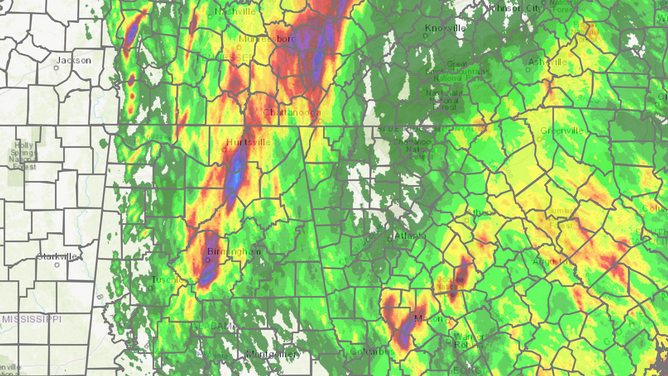 On Thursday, the stalled front will finally begin to progress eastward, and so will the footprint of moderate to heavy rain. But flash flooding is still a good possibility in parts of northeastern Alabama, North Georgia, southeastern Tennessee, northwestern South Carolina and southwestern North Carolina.
There will continue to be a steady influx of Gulf of Mexico moisture northward along the front, maintaining the persistent showers and thunderstorms and keeping the heaviest rainfall over the already-hard-hit areas of the southern Appalachians.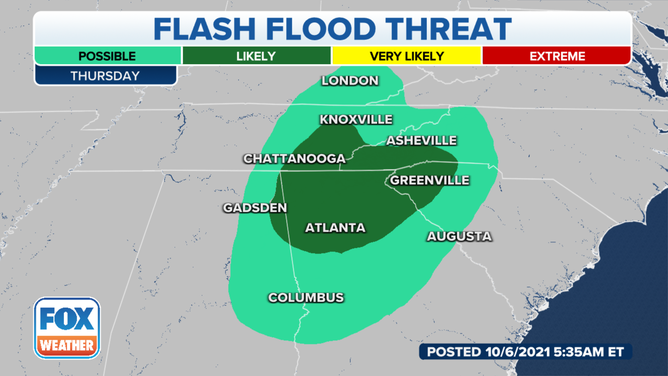 The upper-level low and surface front will pick up their pace by Friday and move toward the mid-Atlantic states.
Showers and thunderstorms will continue to accompany the front, producing locally moderate to heavy rainfall from upstate South Carolina to western North Carolina, western Virginia and eastern West Virginia.
Widespread rainfall of 1 to 4 inches is expected through Friday for much of the Southeast and southern Appalachians. Still, localized areas could see as much as 4 to 7 inches in the most persistent rains.