Long-duration fire threat returns as fires continue to rage across Southwest, Plains
At least 30 large wildfires have burned more than 300,000 acres across the country
Dry and windy conditions will raise the fire risk to critical levels in parts of the Southwest and Southern Plains on Wednesday, and those conditions will remain through the rest of the week and into the weekend.
HOW TO WATCH FOX WEATHER ON TV
NOAA's Storm Prediction Center says elevated fire weather conditions exist across a majority of Colorado, New Mexico and Arizona, with critical levels expected in northeastern Arizona and western New Mexico.
That's where strong winds and extremely dry conditions will allow for additional wildfires to grow rapidly and quickly spread.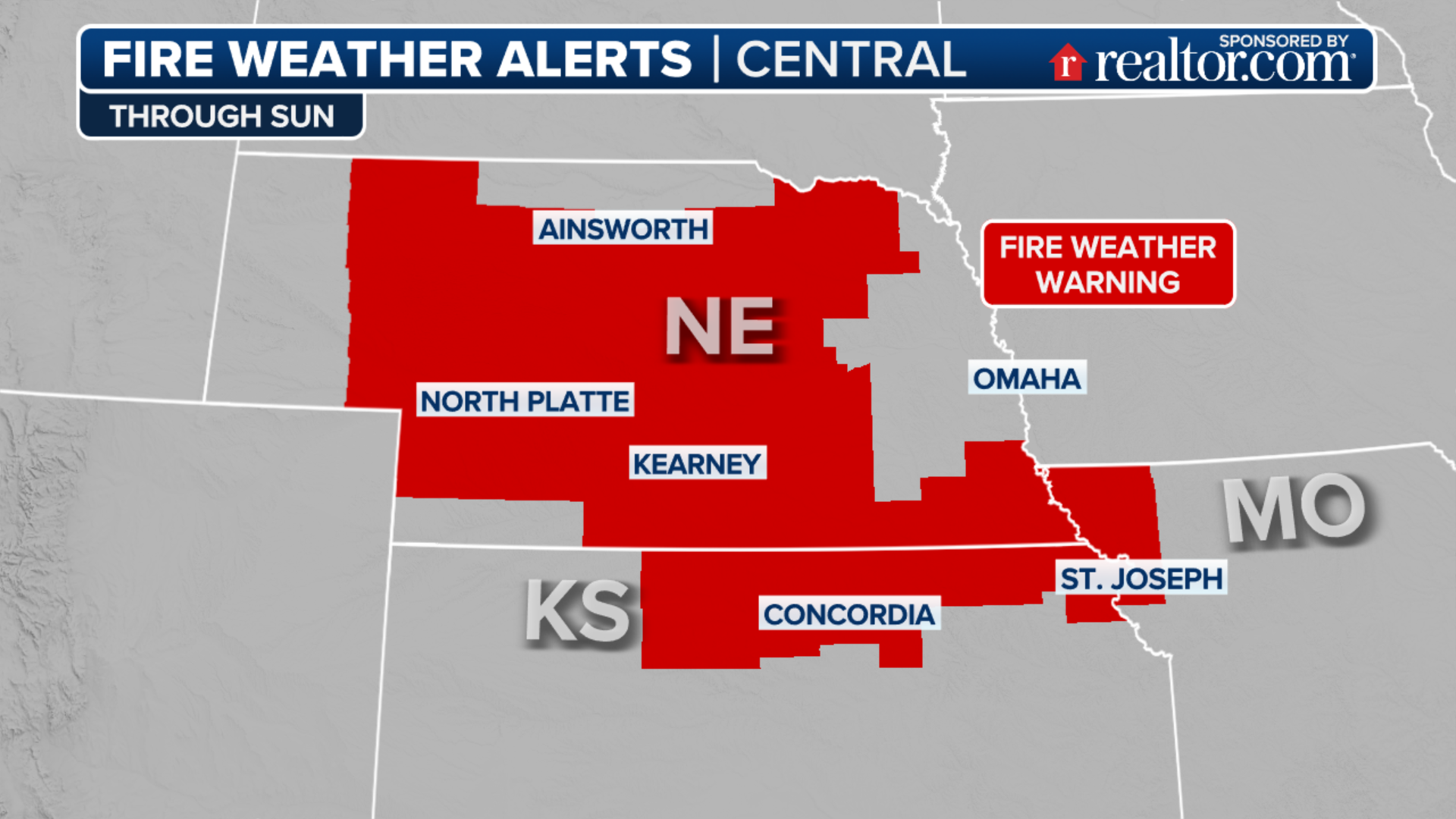 Fire Weather Watches and Warnings have been put into effect through at least Thursday in those areas, too.
The Fire Weather Warnings encompass an area that includes far southwestern Colorado, most of central and western New Mexico, including Albuquerque, Silver City and Deming, and northeastern Arizona.
Fire Weather Watches were issued across a wider area, including Las Vegas and points to the east in Arizona, including Flagstaff. Also northern and eastern New Mexico, North and West Texas and western Oklahoma.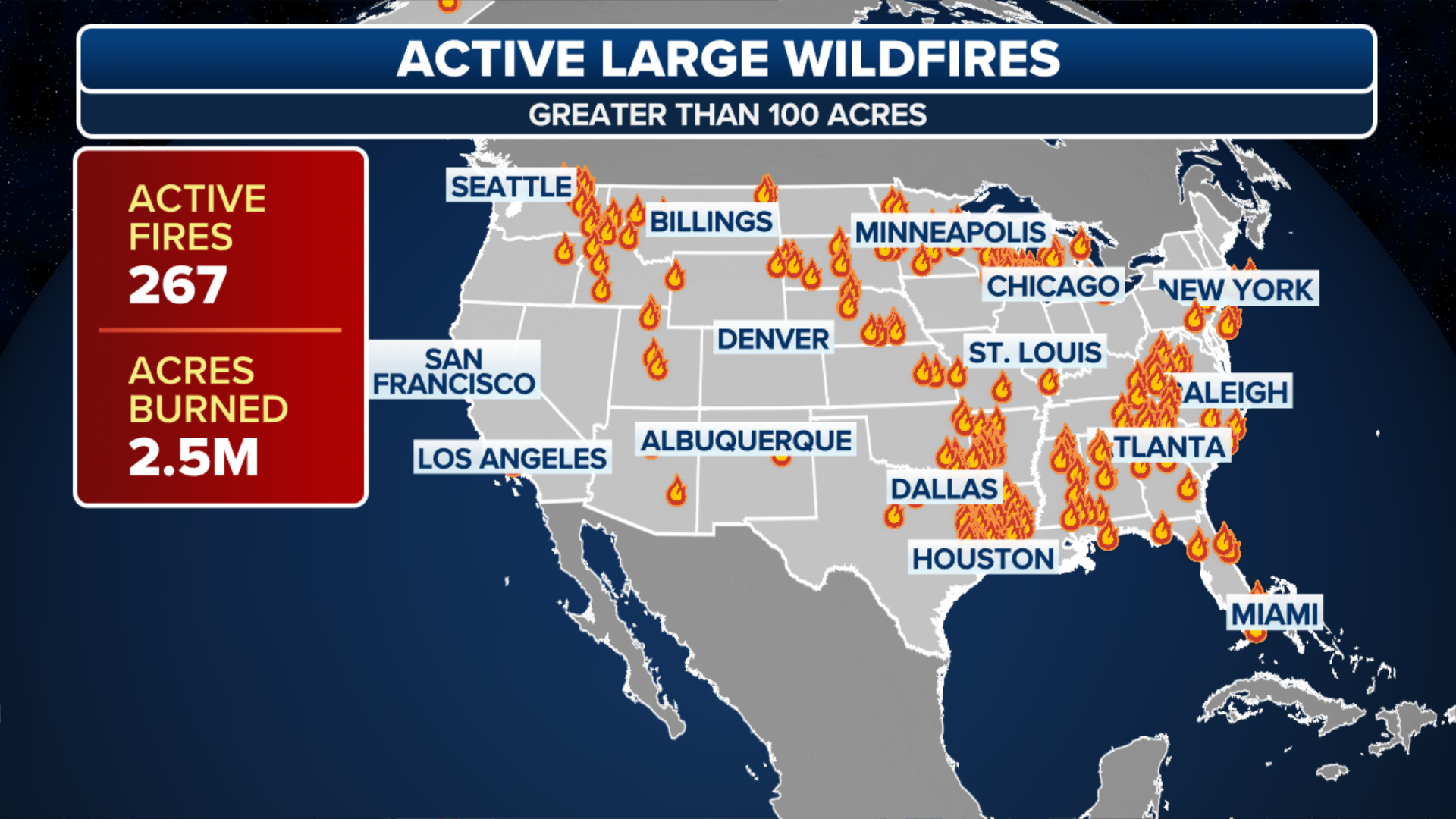 Several fires are already burning in the Southwest and Plains, with hundreds of fire personnel working to contain and extinguish the blazes.
In Arizona, the Tunnel Fire has been burning for more than a week and has so far scorched more than 21,000 acres. The dry conditions and strong winds are also a major concern for firefighters battling the Crooks Fire, which has burned more than 8,000 acres.
As the week continues and we head into the weekend, fire weather conditions will remain critical for many people in the Southwest and Southern Plains.
Thursday
On Thursday, the elevated fire weather conditions will remain across southern Nevada, southwestern California, Arizona, New Mexico and North and West Texas.
Critical conditions will primarily be centered across New Mexico.
Friday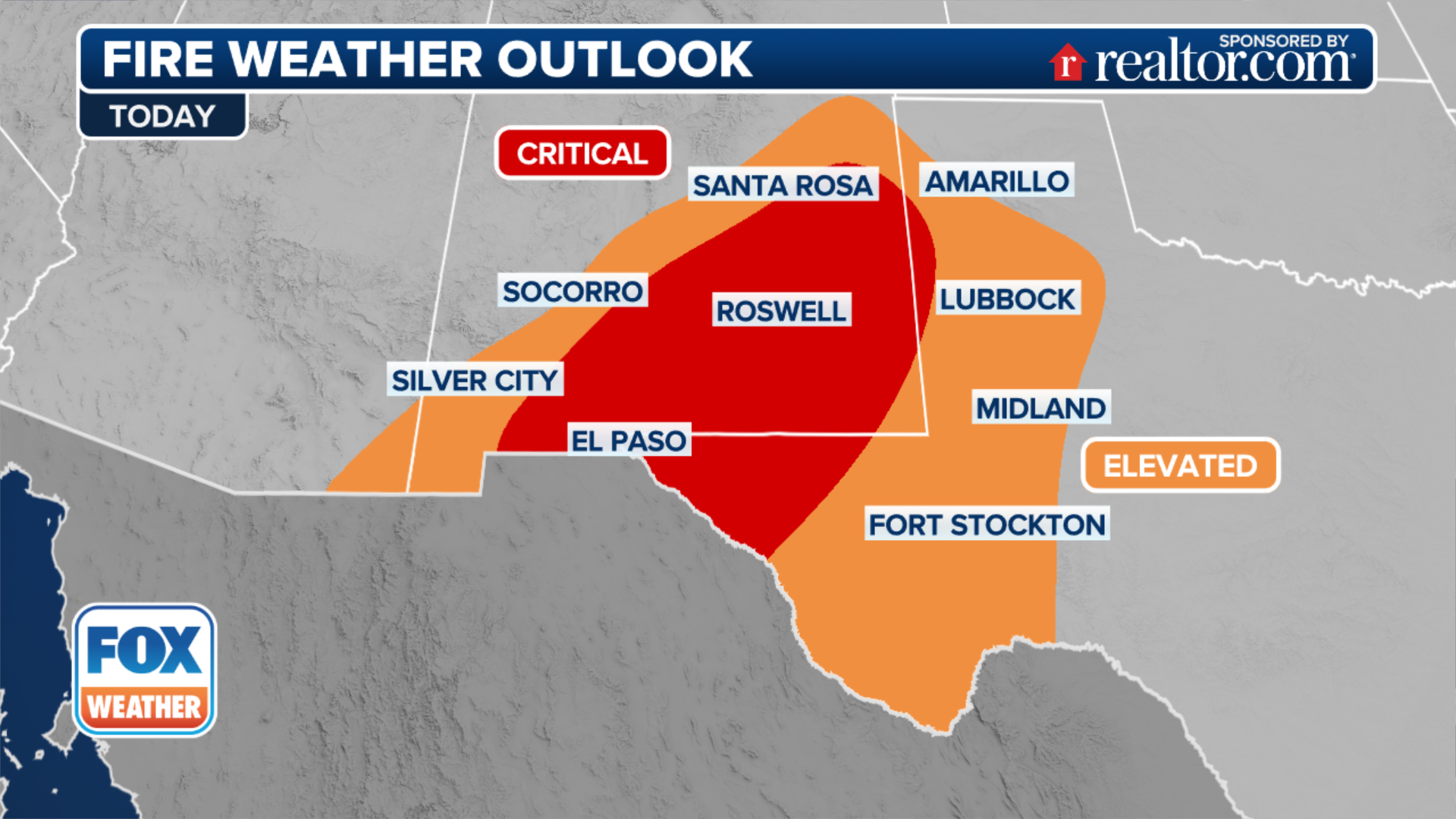 On Friday, the critical risk for wildfires will extend from southeastern Arizona, across central and southern New Mexico and far North and West Texas.
People living or working in areas from Tucson, Arizona, Truth or Consequences and Roswell, New Mexico, and El Paso, Texas, should monitor local conditions.
Saturday
And then on Saturday, the critical risk of wildfires will expand to include most of New Mexico, North and West Texas, western Oklahoma, southwestern Kansas and southeastern Colorado.