Critical fire weather threat eyes west-central Texas due to warm, dry, windy conditions
Critical fire weather conditions return to the region Tuesday as low relative humidity and gusty winds will contribute to fire spread
Elevated to critical fire weather conditions will persist for most of the week across the Southwest and southern High Plains as no major weather systems impact the area.
Critical fire weather conditions return to the region Tuesday as low relative humidity and gusty winds will contribute to fire spread.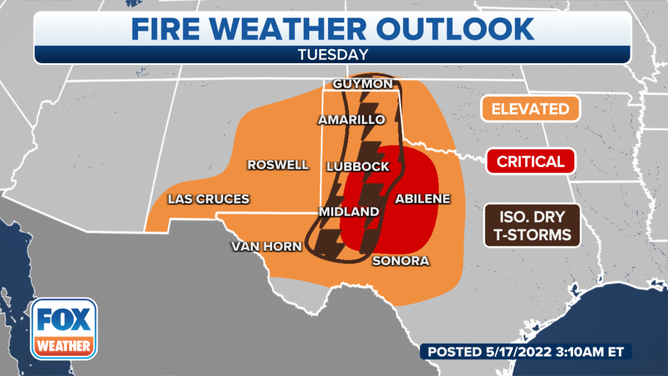 HOW TO WATCH FOX WEATHER ON TV
The unseasonably hot weather will persist across the area with widespread high temperatures of 100 to 105 degrees Tuesday and Wednesday and even hotter along the Rio Grande.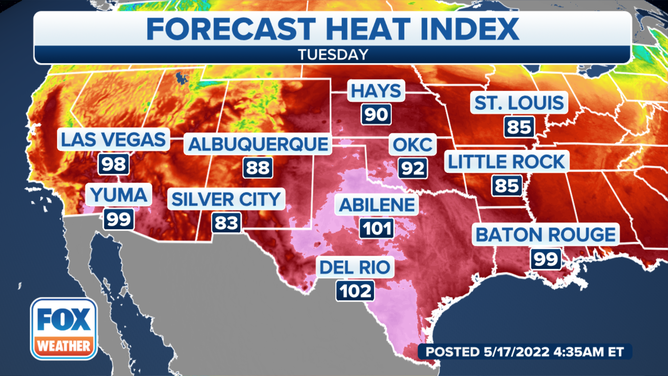 SIZZLING SOUTH: 100-DEGREE TEMPERATURES EXPECTED AS HEAT WAVE CONTINUES FOR ANOTHER WEEK
As of Sunday, Abilene, Texas, set a new record for the highest number of days in May (8 days) with 100-degree temperatures. This record will increase this week, with additional days of temperatures reaching at least 100 degrees, the National Weather Service in San Angelo, Texas, said.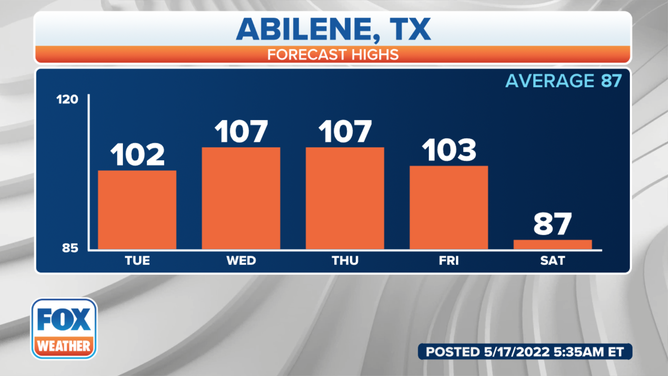 Combine that with relative humidity in the single digits, south to southwesterly wind gusts to 35 mph and critically dry fuels, and the fire danger is considered to be very high to extreme.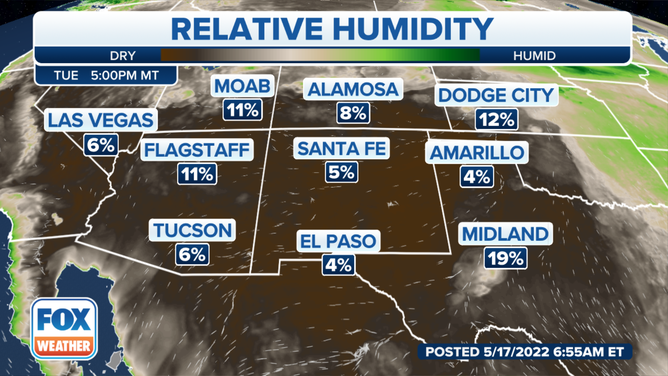 Smoke from ongoing fires will lead to poor air quality for parts of the Southwest and Southern Plains.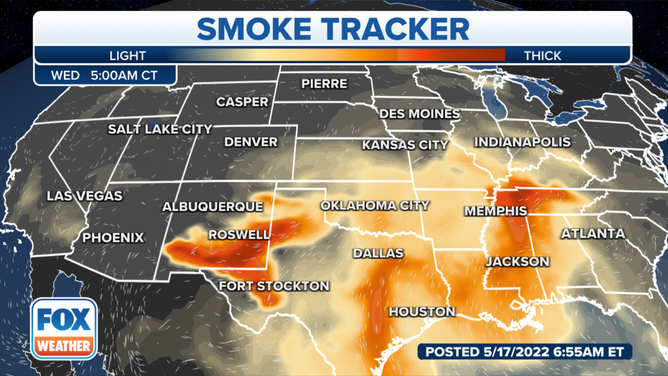 The Hermits Peak/Calf Canyon Fire is now at 298,060 acres, which makes it the largest wildfire in the history of New Mexico.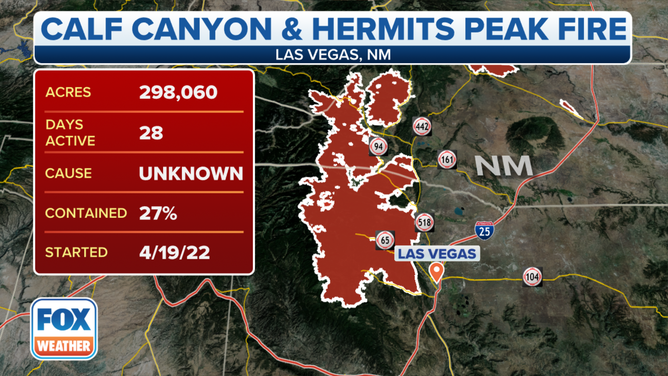 CLICK HERE TO GET THE FOX WEATHER UPDATE PODCAST
Be sure to download the FOX Weather app for the latest forecast and weather alerts for your exact location, plus the 24/7 livestream of America's Weather Team.