'It's an honor to help those in need': Coast Guard trains for busy hurricane season along Gulf Coast
On the front lines of natural disasters, every year the Coast Guard responds to approximately 20,000 search and rescue cases and save about 4,000 lives.
NEW ORLEANS -- Recently, the U.S. Coast Guard on the Gulf Coast granted unique access to FOX Weather -- allowing us to tag along as they flew above New Orleans and the water that surrounds to get a perspective on how they are preparing for the 2022 hurricane season.
"Unfortunately, we are looking at what will very likely be a very busy season… in the Gulf of Mexico," said Lt. Cmdr. Sean DiGeorge.
New Orleans sits below sea level in a bowl surrounded by water and protective levees.  And those levees have been tested many times -- the latest being Hurricane Ida last summer.
HERE'S HOW TO PREPARE FOR HURRICANE SEASON NOW
On the front lines of natural disasters, every year the Coast Guard responds to approximately 20,000 search and rescue cases and save about 4,000 lives.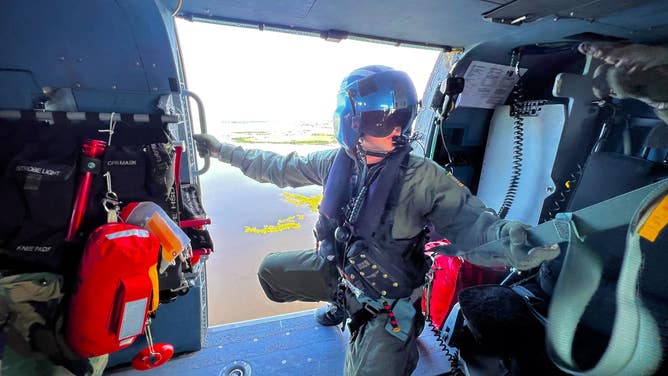 "Just like any enemy, a hurricane becomes an enemy once it hits land, and we will encircle it," says Capt. Chris Hulser.
From staying in top physical condition to prepping for a tropical storm season in the air and on the water, thousands of service men and women operate along the Gulf Coast.
Storm history is always used as a learning tool.
"The Gulf Coast learned a lot during Hurricane Katrina and a lot of those lessons were applied during Hurricane Ida last year," Hulser said. "For instance, three or four days before the storm hit, we actually had 40 helicopters and airplanes in Mobile (Alabama) ready to go."
HOW TO STAY SAFE AFTER A HURRICANE
Two states away, the New Orleans Coast Guard operations took the brunt of Hurricane Ida.
"We took direct impact here of 100 mph-plus winds at the air station," said Cmdr. Dustin Williams. "We had significant damage to the hangar that forced us to immobilize and evacuate our resources."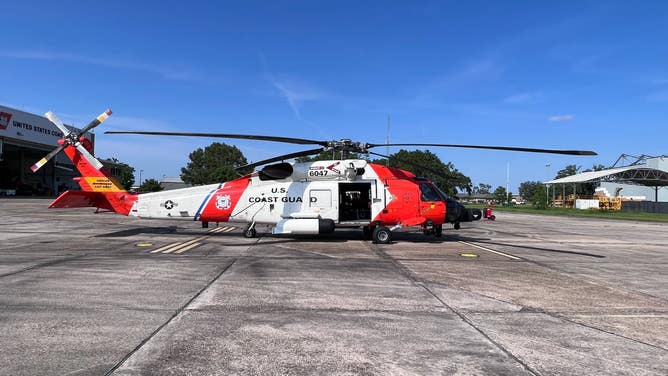 After Ida passed, the teams assessed and assembled. And just hours after winds whipped through, the Coast Guard took to the air and water.
7 FACTS TO KNOW ABOUT HURRICANES
"We surged operations between 3 (a.m.) and 5 (a.m.) and had the first aviation resources over the area prior to sunrise," Williams said.
U.S. Coast Guard pilot Andrew Campbell says they had to deal with low visibility, low ceilings and high precipitation.
"But our main thing was to see if anyone was in distress," he said.
"That way," Hulser added, "when the people of New Orleans and Gulfport (Mississippi) woke up and the storm had passed, the first thing they heard was Coast Guard helicopters above them."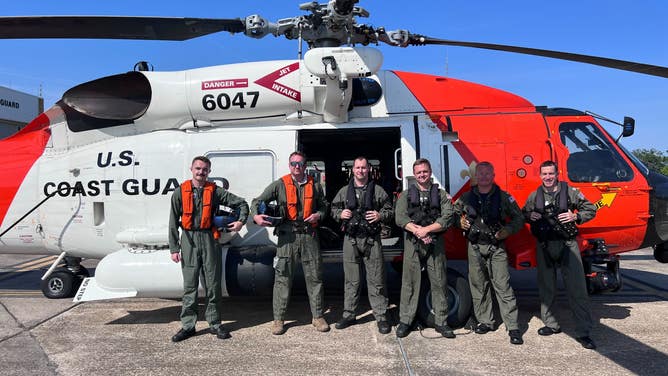 Dozens of people were rescued as storm surge flooded many communities. And the winds decimated the barrier island of Grand Isle, Louisiana -- which is still not recovered.
'IT'S LIKE A GHOST TOWN': LOUISIANA FISHING VILLAGE STILL REELING AFTER HURRICANE IDA HIT
"I've been through hurricanes before I was in the Coast Guard, and I've seen the impact we have rescuing people, saving their lives, pulling people from their very worst day they have ever had," DiGeorge said.
GRAND ISLE, DECIMATED BY IDA, DETERMINED TO REBUILD
Hurricane training and preparations never stop for these brave men and women -- there are approximately 40,500 active duty members. The Coast Guard watches and protects the 95,000 miles of U.S. coastline and beyond.
"At then end of the day, actually seeing the gratitude on someone's face, and being returned to their loved ones -- you can't duplicate that feeling," DiGeorge said. "And it's just an honor to be able to help those in need."