'I just have to keep strong': Grand Isle, devastated by Ida, remains determined to rebuild
Hurricane Ida battered Louisiana with 150 mph winds and 13 feet of storm surge
GRAND ISLE, La. – Months after monstrous Hurricane Ida slammed into Louisiana, the areas battered by the storm are still dotted with splintered buildings and tattered American flags.
Ida, a Category 4 storm, slammed in Louisiana on Aug. 29, 2021, the same day another beastly storm devastated the state 16 years earlier – Hurricane Katrina.
Winds of 150 mph and a storm surge of 13 feet swept through the coastal state and left island towns and fishing villages in shambles. Seven months later, much of that destruction remains, as does the resilient spirit of the people who call these coastal communities home.
"Well it's tough, it's tough," said Grand Isle Mayor David Camardelle. His town of about 800 people was one of the hardest-hit places in the state. "It's a lot of worry. I just have to keep strong."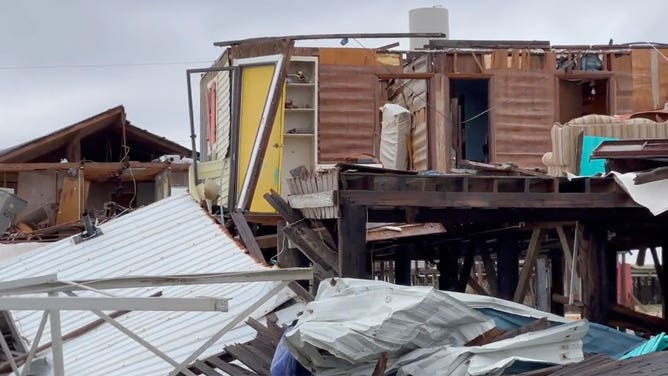 Camardelle said he has been working around the clock to get the town back on its feet, but he has been frustrated with the government's response.
"Being honest with you, with all the thousand things going on, really, I'm just a little frustrated because it takes a while, a long while, for government to come in," Camardelle said.
HOW TO WATCH FOX WEATHER ON YOUR TV
Jefferson Parish, where Grand Isle is located, is also still working to help those affected by the storm. Parish President Cynthia Lee Sheng said there are many families who are still waiting for assistance.
"I mean, this is just a really long-term process for so many families, and it's hard as the months go by," Sheng said.
Sheng said that recovery efforts have helped remove some destruction, but many of the scars left by Ida will never fade.
"In many respects, you look at our community, and we look very different. We look cleaned up, and in many respects, we realize how much longer we have to go until we are put back together whole," Sheng said.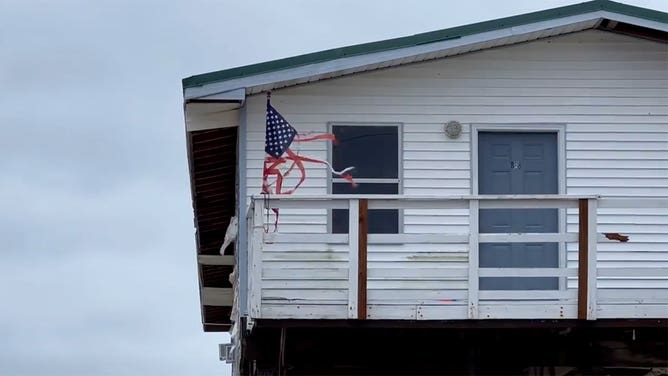 Camardelle said he knows the arduous task that lies before many Grand Isle residents, but they are determined to return Grand Isle to its former glory.
"As long as there's one grain of sand to plant the American flag, we ain't going nowhere," Camardelle said.
More than 100 people were killed by Hurricane Ida, which caused an estimated $75 billion in damage.