How many Category 5 hurricanes have made landfall in the US?
A hurricane is classified as a Category 5 storm when maximum sustained winds reach 157 mph or higher.
A catastrophic Category 5 hurricane is one of the strongest forces in Mother Nature, but fortunately for coastal residents, it is also a sight that the Atlantic basin rarely sees.
Since 1924, only six percent of hurricanes have strengthened into a Category 5, with even fewer striking the U.S.
Tropical cyclones are categorized by wind strength on the Saffir-Simpson Hurricane Wind Scale, and when sustained winds reach at least 157 mph, the cyclone is classified as a Category 5.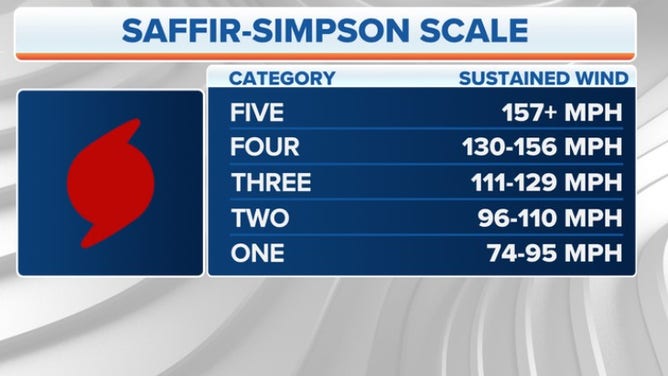 For these monster hurricanes to develop, water temperatures must be in excess of 80 degrees, and atmospheric conditions must be prime for development.
Only four Category 5 hurricanes have ever made landfall in the U.S., and nearly all have occurred during a two-week period that runs from August 17 to September 2.
The names of the hurricanes are the most notorious in weather history and will never be used to identify a cyclone again.
Hurricanes such as Andrew, Camille and Michael all took advantage of prime atmospheric conditions and caused catastrophic damage that is still fresh on the minds of residents today.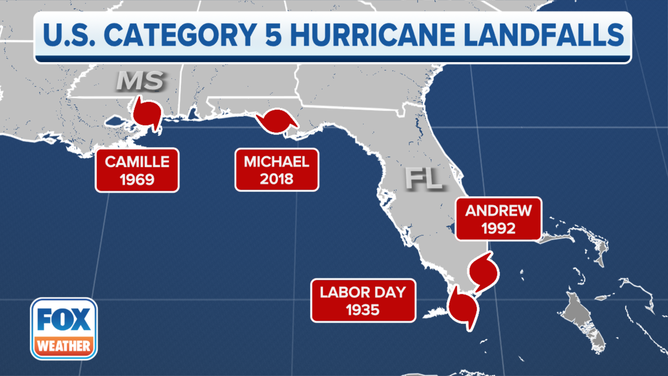 7 FACTS TO KNOW ABOUT HURRICANES
1935 Labor Day Hurricane
The Labor Day Hurricane remains the strongest storm ever to hit the United States.
A National Oceanic and Atmospheric Administration reanalysis of the hurricane found that maximum sustained winds of 185 mph impacted the Florida Keys on September 2, 1935.
The major hurricane was never given a name because the system occurred before the National Hurricane Center's naming convention was established in 1950.
The Category 5 was blamed for killing more than 600 people and completely destroyed buildings, roads and other infrastructure.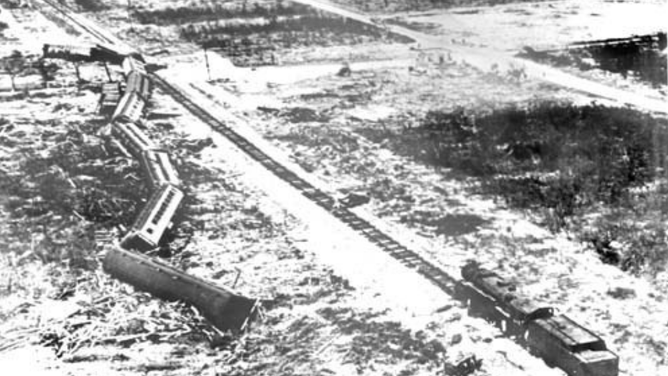 Meteorologists say the compact storm's size helped it to rapidly strengthen in the Straits of Florida after impacting the Bahamas.
Without satellites and widespread observations tracking the hurricane was difficult.
A hurricane warning was issued by the United States Weather Bureau hours before landfall, but unfortunately, the message was too late for some to take precautions.
Damage was estimated at around $6 million (equivalent to around $130 million in 2022).
WEATHER HELPS CREWS REOPEN FLORIDA'S OLD SEVEN-MILE BRIDGE AHEAD OF SCHEDULE
1969 Hurricane Camille
Hurricane Camille is the second-strongest hurricane ever to impact the United States.
The Category 5 storm had sustained winds of around 175 mph when it made landfall on the Mississippi Coast on August 27, 1969.

Similar to other catastrophic hurricanes, its overall size was small, and hurricane-force winds only extended outward 40 miles from the center. 
Camille was blamed for the deaths of more than 250 people and caused $1.42 billion in damages (equivalent to more than $11.4 billion in 2022).
HURRICANE CAMILLE, ONE OF THE WORLD'S WORST STORMS, PUMMELED THE US 53 YEARS AGO
1992 Hurricane Andrew
One of the most infamous Category 5 hurricanes ever to strike the U.S. happened on August 24, 1992.
The storm earned its name when winds became sustained at 40 mph on August 17 while in the central Atlantic.
In its early stages, the cyclone struggled due to shear and didn't ramp up in intensity until it made its final approach towards the Bahamas.
Similar to all the other major U.S. strikes, the system was smaller than the typical hurricane, and 74-mph winds only extended outward 50 miles from the center.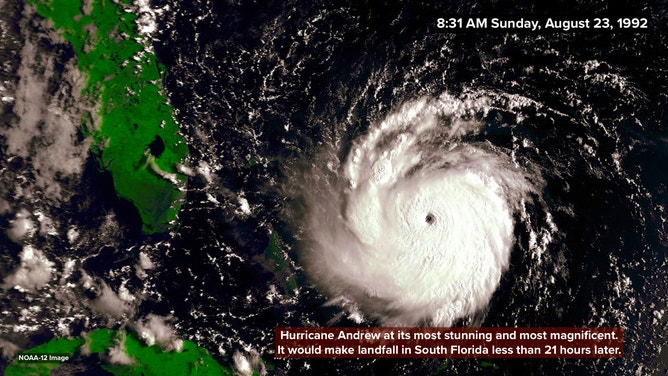 Its small size also made it susceptible to quick changes in strength, and satellite images showed the storm reached max intensity while striking South Florida.
After the hurricane exited off the west coast of the Florida Peninsula, people ventured out of their homes and shelters into unrecognizable landscapes. 
The storm was blamed for more than five dozen deaths and caused $27 billion (equivalent to more than $57 billion in 2022).
Originally, Andrew was thought to be a Category 4 at landfall but after years of reanalysis, the hurricane was upgraded to a Category 5 almost a decade after landfall.
'THIS IS IT' 30-YEAR-OLD AUDIO RECOUNTS FAMILY'S FEAR AS HURRICANE ANDREW SHREDDED THEIR HOME
2018 Hurricane Michael
Hurricane Michael made landfall on the Florida Panhandle on October 10, 2008.
It is the latest strike of any calendar year for a Category 5 hurricane.
The FOX Forecast Center says the combination of warm waters and perfect atmospheric conditions in the Gulf of Mexico allowed the storm to rapidly strengthen through landfall.
Hurricane-force winds only extended outward around 90 miles from the center, making it another relatively small hurricane.
HOW TO WATCH FOX WEATHER ON TV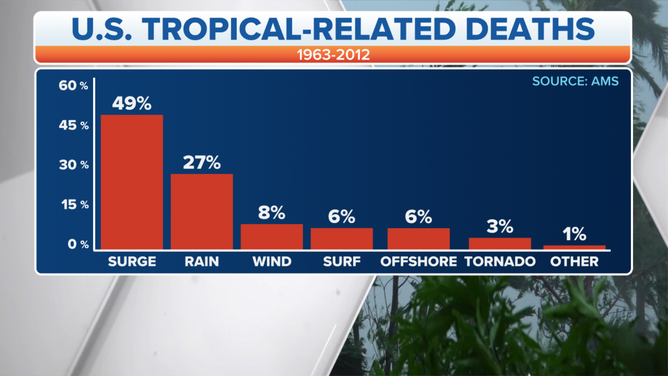 Being well organized meant the storm brought sustained hurricane-fore winds well inland across the Southeast.
The combination of rain, surge and winds caused an estimated $25.5 billion in damage (equivalent to more than $30.0 billion in 2022).