Evacuations continue as New Mexico wildfire grows to 145,000 acres
Calf Canyon and Hermits Peak fire was initially two separate fires but merged last week to burn a combined 145,854 acres
LAS VEGAS, N.M. – Evacuation orders remain in effect outside Las Vegas, New Mexico, as the Calf Canyon and Hermits Peak fire continues to grow in size.
More than 1,000 firefighters have been working to extinguish the blaze since it began on April 19.
The Calf Canyon and Hermits Peak fire was initially two separate fires but merged last week to burn a combined 145,854 acres and is only 20% contained.
HOW TO WATCH FOX WEATHER ON TV
Because of the fire, evacuations have been ordered in the area, while others have been warned they may need to flee at a moment's notice.
"As evacuation statuses change, do not wait for in-person notifications to evacuate," the Mora County Sheriff's Office said in a Facebook post. "This is a long-term event, and we don't anticipate having 'control' of this fire anytime soon."
The following evacuations are in effect in San Miguel and Mora counties:
HOW WILDFIRE BURN SCARS COULD HAVE LASTING IMPACTS
GO (Mandatory full evacuation):
San Miguel County: Big Pine, Canovas Canyon, Porvenir Canyon, El Provenir, Lower Canyon Road, Gallinas and Trout Springs. Also in GO are the areas of Hot Springs, Storrie Lake, Las Dispensas, San Ignacio, Lone Pine Mesa, Chavez, Canoncito, Pendaries Village, Pendaries Valley East, Rociada, Upper Rociada and Tierra Monte Canon, La Canada, Las Tusas, the area of 527-525 on Highway 518, East and West Sapello, Emplazado and Manuelitas. Mineral Hill, San Pablo, Ojitos Frios, San Geronimo, Camp Luna and Cinder.
Mora County: Penasco Blanco, South Carmen, Ledoux, Upper Morphy, Santiago Creek, Abuelo Puertocito, Rita Cebolla, Buena Vista, Golondrinas, North and South Mora, the area along 434 from Mora north to the State Pask and Rainsville.
SET (Prepare for evacuations):
San Miguel County: Bibb, Creston, Bull Canyon and Cow Creek
Mora County: Watrous/Fort Union, Holman West and Chacon
READY (Get ready for possible evacuations):
San Miguel County: West Las Vegas, East Cinder, Romeroville
Mora County: NONE
CLICK HERE TO GET THE FOX WEATHER UPDATE PODCAST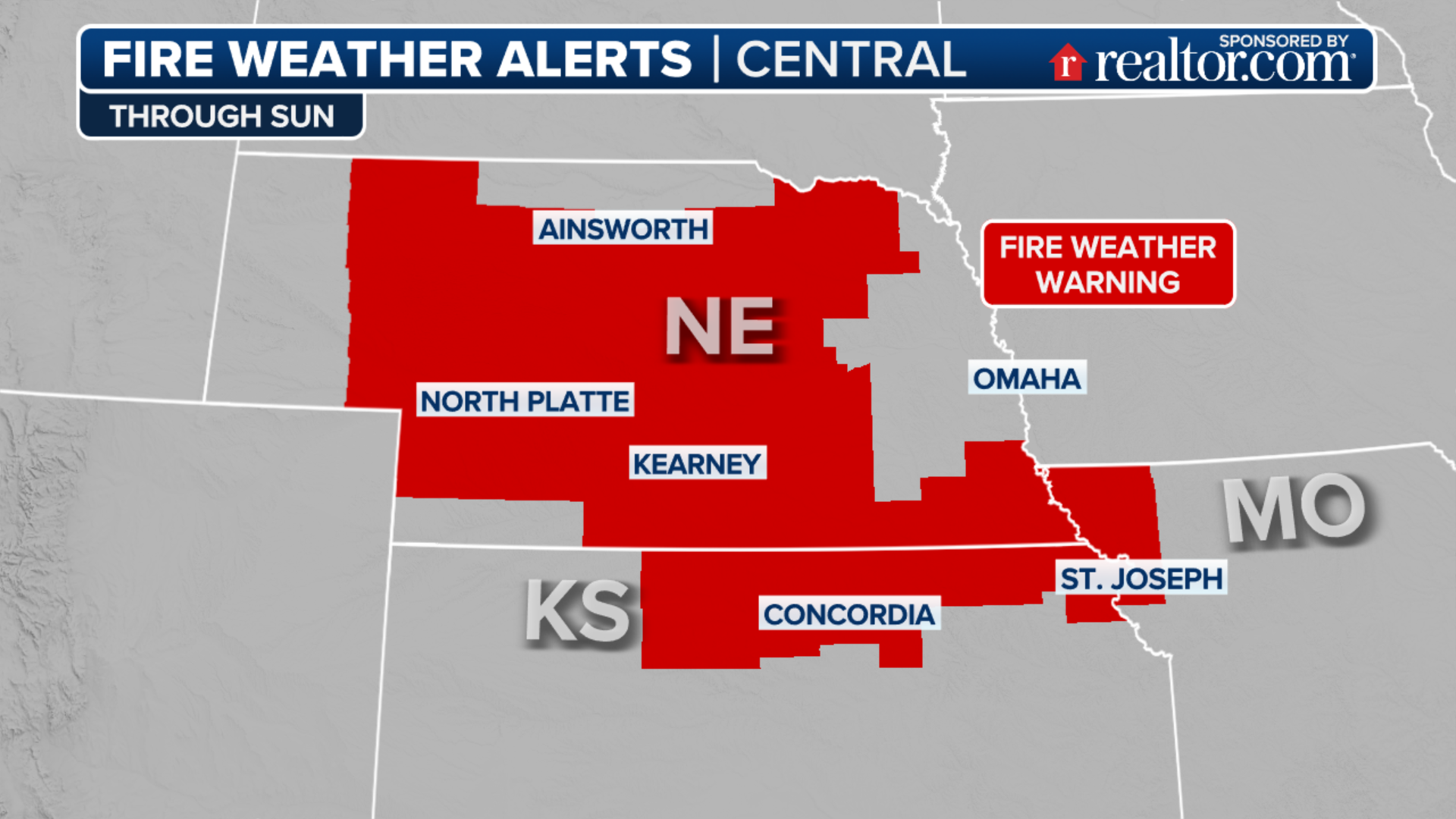 Fire Weather Watches and Warnings are currently in effect for the state of New Mexico.
Fire Weather Warnings are in effect through Tuesday evening in the northern half of the state, including Albuquerque, Portales, Logan and Farmington.
CRITICAL FIRE WEATHER CONDITIONS STRETCH ACROSS THE SOUTHWEST ON TUESDAY
In the south, Fire Weather Watches are in effect from Truth or Consequences to Las Cruces. The southeastern corner of the state is not currently under any Fire Weather Watch or Warning, but fire weather conditions in that area are at elevated levels.
People living and working in those areas are reminded to avoid any activities outdoors that could cause a spark and are reminded to dispose of cigarettes properly.