New evacuations ordered in New Mexico as massive wildfire scorches 120,000 acres
Residents warned that refusing to evacuate could be a 'fatal decision'
LAS VEGAS, N.M. -- New evacuations have been ordered near a massive wildfire that has been burning outside Las Vegas, New Mexico, since the middle of April.
The Calf Canyon and Hermits Peak fire has so far scorched more than 120,000 acres since it first began on April 19.
HOW TO WATCH FOX WEATHER ON TV
Officials say the fire is only 30% contained as of Monday morning, and at least 1,119 firefighters are working to control the blaze and extinguish the flames.
However, the region is currently under a critical risk of wildfires because of strong winds and extremely dry conditions across the state and Southwest.
HIGH WINDS, LOW HUMIDITY LEAD TO CRITICAL FIRE WEATHER CONDITIONS IN THE SOUTHWEST, PLAINS
On Monday morning, the Mora County Sheriff's Office announced new evacuations and told other residents to prepare to flee at a moment's notice.
The new evacuations include the Cinder and Luna areas of Las Vegas, New Mexico. Those residents were told to leave the area, and officials warned that refusing to go could be a fatal decision.
In addition, residents in the areas of Creston and Bibb are in "set" status, which means preparations should be made for a possible evacuation of the area.
In Las Vegas, officials say, all routes are open southbound for residents to evacuate. But NM 65 is closed northbound at the state hospital.
CLICK HERE TO GET THE FOX WEATHER UPDATE PODCAST
And New Mexico Gov. Michelle Grisham said a previous request for a Fire Management Assistance Grant that was denied has now been granted.
Previous requests for the Cooks Peak, Hermits Peak, McBride, Nogal Canyon and Big Hole fires have also been granted.
"We will keep fighting for every possible resource for New Mexico communities affected by ongoing wildfires," Grisham said in a Facebook post.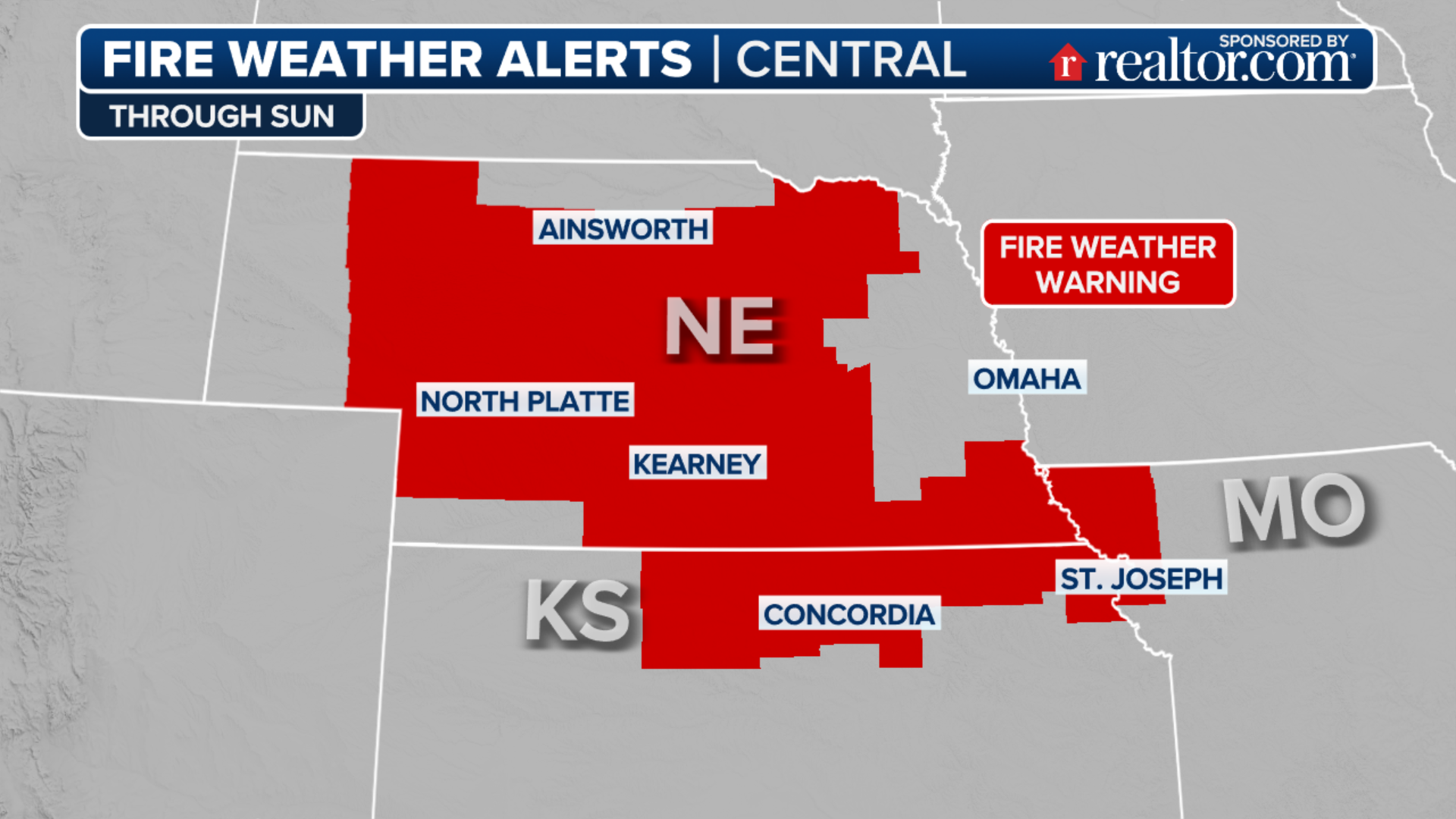 Fire Weather Watches and Warnings are currently in effect for the state of New Mexico.
The northwestern part of the state is under the watch, but warnings include the cities of Raton and Logan to the north and Roswell, Hobbs and Las Cruces to the south.
Anyone living and working in those areas is reminded to avoid any activities outdoors that could cause a spark and are reminded to dispose of cigarettes properly.