Blast of cold air into Plains brings dramatic temperature swing to finish week
Temperatures will swing from above average to 10 to 20 degrees below average
A potent area of low pressure across the Plains will bring a lot of snuggle weather for the next couple of days.
The National Weather Service issued a Blizzard Warning through Friday for northeastern South Dakota and adjacent portions of west-central Minnesota, where wind gusts to 55 mph will combine with falling and blowing snow to significantly reduce visibility. A foot or more of snow could fall farther north in parts of northeastern North Dakota and northern Minnesota.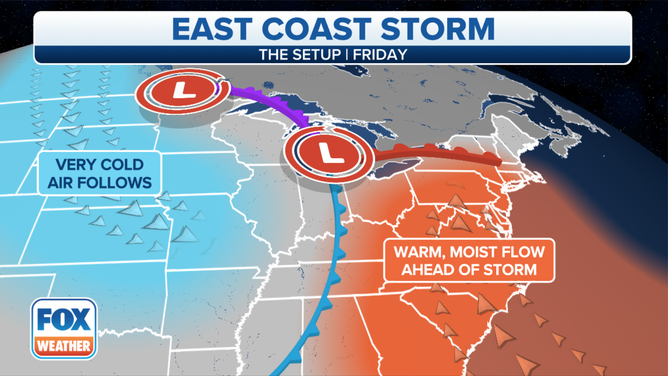 Temperatures will swing from above average to 10 to 20 degrees below average, with highs only in the 30s and 40s on Veterans Day and Friday in the Northern Plains and upper Midwest. Lows will dip down into the 20s in many areas.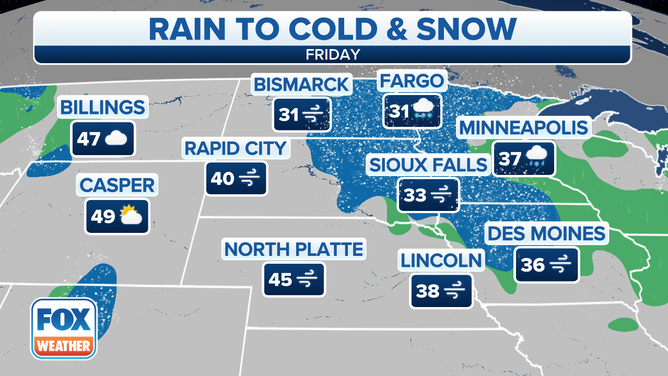 With strong winds in the Plains and Midwest through Friday, wind chills will dip into the teens and 20s from the Dakotas to the upper Mississippi Valley and northern Great Lakes.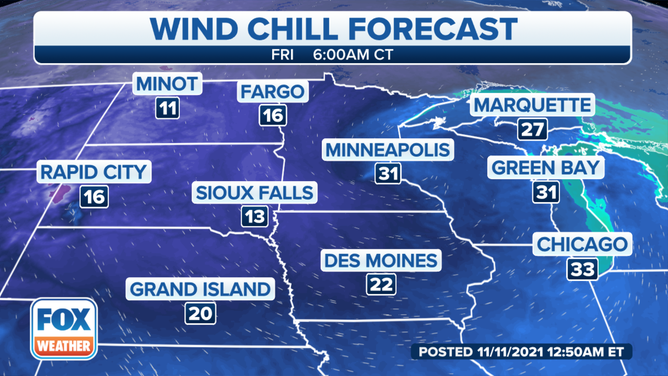 The storm in the Plains will then slide to the East Coast by Friday, bringing rain and an end to the warmer-than-average temperatures in the eastern U.S. It will also spawn lake-effect snow and rain in the Great Lakes region and the northern and central Appalachians to end the week.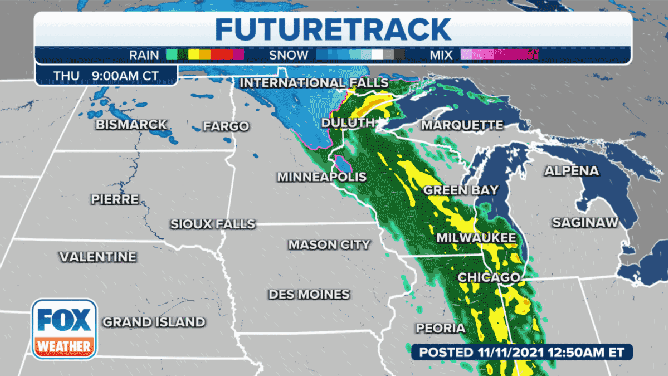 Temperatures will run 10 to 20 degrees above average across much of the East on Veterans Day and Friday before the sharp cooldown ensues. A few record highs are possible Friday around the New York City tri-state area as temperatures rise into the lower and mid-60s.