Bear trapped in Tennessee car likely killed by heat exposure, officials say
Outside temperatures at the time exceeded 95 degrees while the vehicle's interior potentially reached over 140 degrees
SEVIER COUNTY, Tenn. – A bear trapped in an East Tennessee car was likely killed by heat exposure inside the vehicle, wildlife officials say.
The Tennessee Wildlife Resources Agency said the black bear was found dead inside a car at a Sevierville rental cabin on Wednesday.
BEAR-LY RECOGNIZABLE: LIVE CAMERAS SHOW HOW THE FUZZY CREATURES CHANGE AFTER HIBERNATION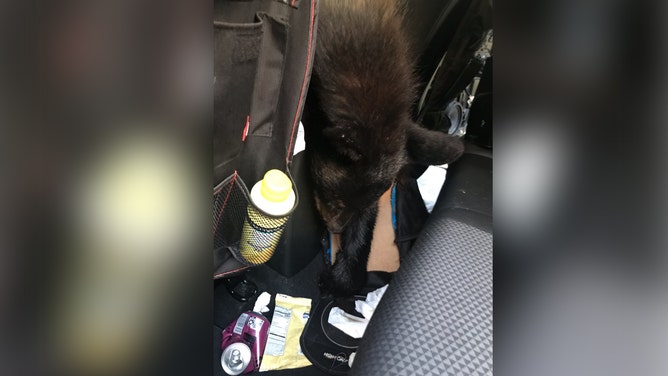 "It appears that the bear got inside the car by using its teeth or paws to open the unlocked door and was trapped inside after the door shut behind it," the agency said in a Facebook post.
A wildlife officer said that the car's owner left the cabin in a different vehicle about 10 a.m. and found the bear lifeless after returning at 6:45 p.m. 
THE BEAR NECESSITIES OF LIVING SAFELY WITH FLORIDA BLACK BEARS
Outside temperatures at the time exceeded 95 degrees while the vehicle's interior potentially reached over 140 degrees.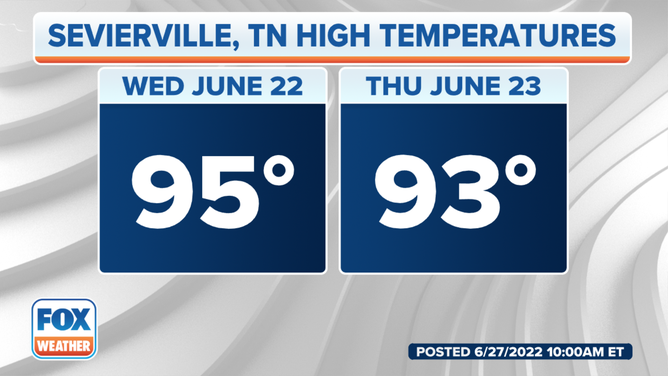 "Notice the empty soda can and food package on the floorboard," the agency pointed out. "Bears have noses 7 times better than a bloodhound and can smell even the faintest odor of food inside a vehicle."
BLACK BEAR CHARGES INTO WISCONSIN HOME, ATTACKS COUPLE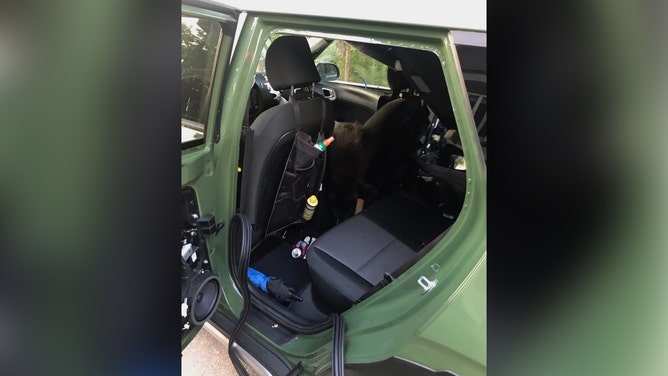 HOW TO WATCH FOX WEATHER ON TV
Bears have been very active in the past month, FOX 17 in Nashville reports, with two reported incidents where people were hurt. One in the Great Smoky Mountains National Park and one at a home.
Help keep bears out of trouble
Wildlife experts are reminding people to lock their doors, roll up their windows and never leave food or anything that smells like food inside their vehicle.
500-POUND BEAR BREAKS INTO DOZENS OF LAKE TAHOE HOMES IN HUNT FOR FOOD
Empty food containers, candy wrappers, fast food bags, and even air fresheners can attract bears.
CLICK HERE TO GET THE FOX WEATHER UPDATE PODCAST
Track the temperatures in your area with the FOX Weather app. The free FOX Weather livestream is also available 24/7 on the website and app and on your favorite streaming platform. The FOX Weather Update podcast also provides weather information for the entire country.