Alberta Clipper could bring lake-effect snow to Upper Midwest, Great Lakes on Tuesday
On Tuesday, a fast-moving storm system could bring more lake-effect snow to the Upper Midwest and Great Lakes region.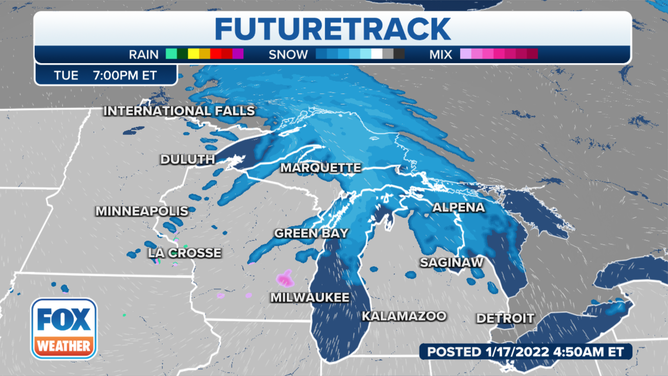 The Albert Clipper is expected to bring light snow to northern Minnesota starting early Tuesday morning. Then snow will move into the Upper Peninsula of Michigan and the Great Lakes region later in the afternoon into Tuesday evening.
Snowfall is expected to be light, but several inches could fall by the time the system moves out of the area.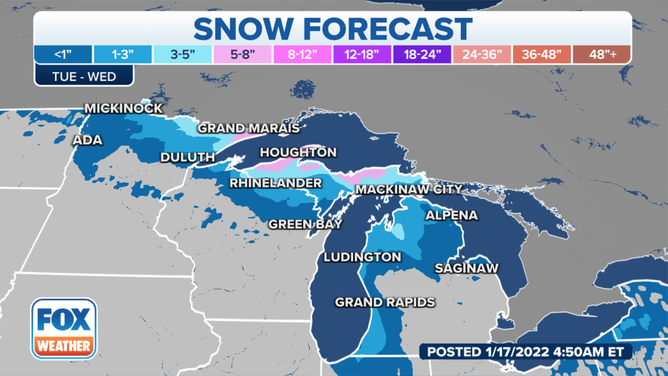 Duluth, Minnesota, could pick up between 1-3 inches of snow from this storm, but areas to the north could receive more.
Extreme northeastern Minnesota and northern Wisconsin could pick up an additional 5-8 inches of snow. The Upper Peninsula of Michigan could also see several inches of snow.
Areas along the Great Lakes, like Grand Rapids and Ludington, Michigan, could see 1-3 inches of snow.