7 videos that show how winter storm has unfolded in the eastern US
Several inches of snow have fallen from the mid-South to New England since Thursday.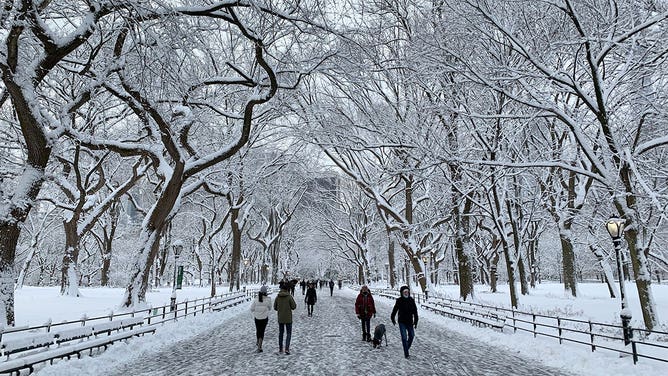 A winter storm dropped several inches of snow across a large swath of the eastern U.S. on Thursday and Friday.
It started in the mid-South on Thursday, where snowy scenes became common in places like Nashville, Tennessee and Lexington, Kentucky, where about 6 inches of snow was reported. Snow also blanketed the Appalachian Mountains in the Virginias, where nearly a foot of snow was reported in the highest elevations.
Farther north, lake-effect snow buried Buffalo, New York, on Thursday. The city broke its snowfall record for the day with nearly 18 inches of snow being reported.
By Friday, snow was falling across the Northeast up to New England, where up to 8 inches of snow was reported in some places. The weather prompted cancellations and delays at some big airports in the region.
The storm isn't finished yet, with more snow expected in Vermont and Maine throughout the day.
Here is a look at how the snow fell across the eastern U.S.