1,200 evacuated as wind whipped wildfire threatens Guymon, Okla.
Western Guymon, Okla. is in the path of a wildfire.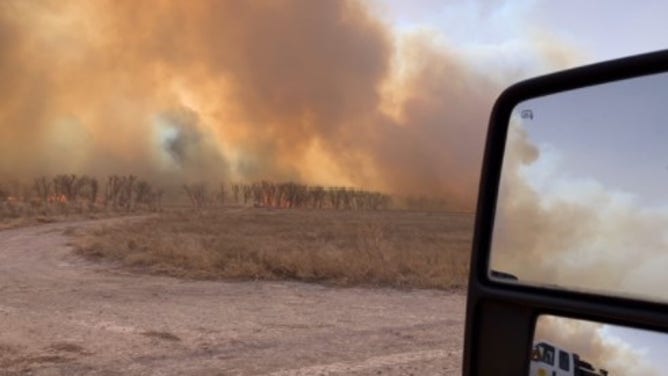 Texas County, Oklahoma emergency managers evacuated 1,200 residents from Guymon, Oklahoma from the path of a wind-whipped wildfire. 
A spokesperson from the Texhoma Fire Department said ranch and farmland scattered by homes make up the evacuated areas of the Oklahoma panhandle.
Officials have not found a cause of the fire yet, but strong winds blowing 30-45 mph and gusting over 70 mph quickly spread the flames.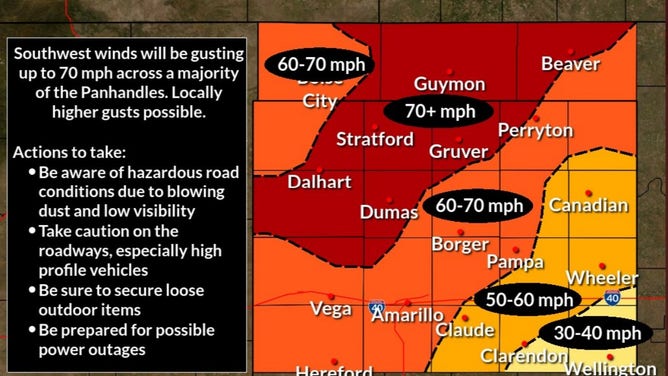 Emergency managers are working with local churches to shelter the evacuees.
By Wednesday night The fire has burned 10,000 acres and one structure so far.  The Oklahoma Forest Service said the eastern progress of the fire towards Guymon is "largely in check."
The National Weather Service issued a High Wind Warning for the area until 6 p.m. 
'EXTREMELY CRITICAL' FIRE WEATHER RISK HAS NEVER BEEN ISSUED IN DECEMBER, UNTIL NOW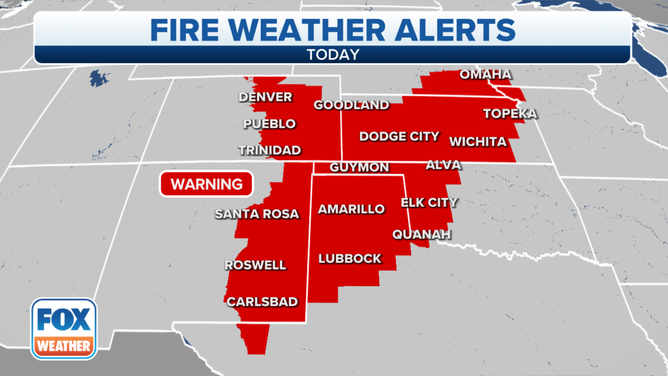 A large portion of the Southern Plains remains in a Fire Weather Advisory.
This fire is just one several burning across the Plains.
POTENTIALLY 'HISTORIC' HIGH WIND EVENT HAS MORE THAN 85 MILLION PEOPLE ON ALERT