Tsunamis, blizzards, earthquakes: A look at how weather takes center stage in '9-1-1' on FOX
Watch mother nature go crazy from the safety of the edge of your seat. She lashes out again on Monday, September 19 at 8/7c for the season six premiere of the FOX series  "9-1-1."
Weather and natural disaster fans, the wait is almost over. Catastrophe hits Los Angeles again as season six of the FOX series  "9-1-1" premieres Monday, September 19 at 8/7c.
"9-1-1" pulls real stories from the headlines. Firemen, police, paramedics and dispatchers in the Los Angeles struggle against the forces of nature to pull strangers to safety – all while dealing with their own issues.
Looking back at past seasons, the chaos has been nail-biting along with the special effects.
Here are some of our top weather-related emergencies:
Tsunami
The show puts us on the ground to see how victims can survive seemingly insurmountable odds from situations every one of us could be faced with.
Who can forget the towering wall of water smashing down on the Santa Monica Pier carnival in season three? It's a parent's worst nightmare come true. We follow in the boots of a firefighter tortured between finding his best friend's son who was swept away and his duty on the job to rescue hundreds more victims.

Tsunamis can be a real threat. How many of us across the West Coast and Hawaii received FOX Weather tsunami alerts after the Tonga volcano erupted in January? 
Waves 130 feet tall slammed down on the coastline of Japan in 2011 after the Tohoku-oki Earthquake. We saw the devastation left behind and heard about the 18,000 dead, according to the Department of Conservation. "9-1-1" actually took you to the sand. 
HOW TO WATCH FOX WEATHER ON TV
Heat wave
The"9-1-1" episode in season five that focused on a deadly heat wave came to mind while we actually watched the mercury hit 127 in Death Valley, California – just a few degrees shy of the site and the country's all-time high temp of 134 degrees, according to the National Weather Service.
THESE ARE THE ALL-TIME HOTTEST TEMPERATURES EVER RECORDED IN EACH STATE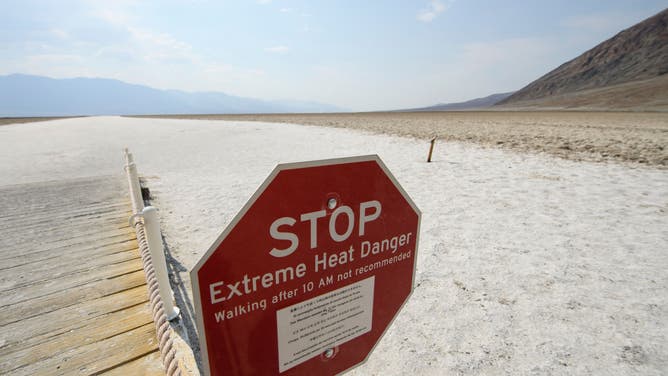 As the blackout knocked out air conditioners and televisions, residents in the episode couldn't see how streets fell into gridlock. Hot temperatures and heat illnesses forced the 118 onto the streets themselves in stifling gear.
Los Angeles mirrored the "9-1-1" episode as the city experienced deja vu this month when record heat triggered massive blackouts.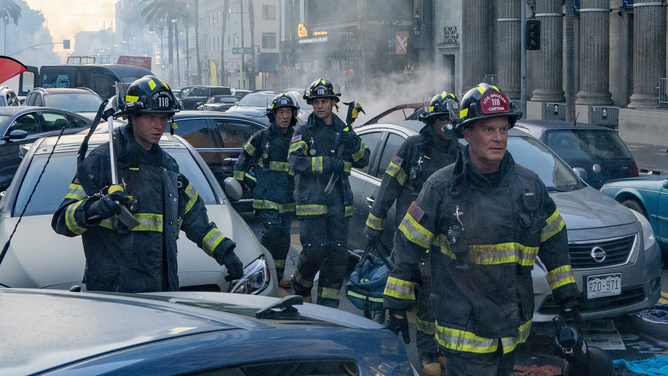 Landslide
A season four episode of "9-1-1" showed how a Hollywood Dam break triggered massive landslides. The 118 had to dig out drivers from mud and rescue hikers. In a tense moment, Sergeant Grant (Angela Bassett) tries to pull a recluse out of her home, which is sliding down a steep hill.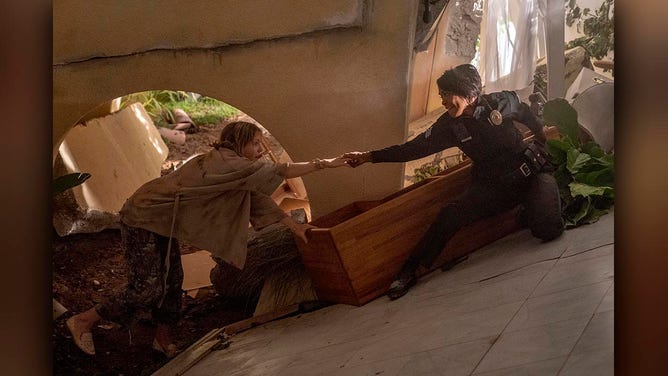 In an eerily similar situation, California is still cleaning up recent landslides. "Rocks the size of recliners" rushed past an Oak Glen, California steakhouse, which became buried in seven feet of mud.
'ROCKS THE SIZE OF RECLINERS': MUDSLIDE FILLS SOUTHERN CALIFORNIA STEAKHOUSE WITH UP TO 7 FEET OF DEBRIS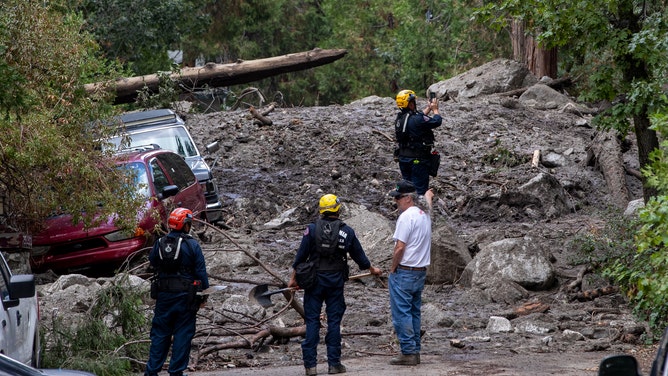 What's in store for Season 6?
Teaser trailers show a fiery blimp crash is in store for Monday's premiere.
"My heart is racing," and "OMG that looks so good I can't wait," wrote two fans on Twitter after viewing the preview. Another fan wrote that he was considering staying up to watch the replay on Hulu after seeing the premiere on FOX. 
Season six of "9-1-1" premieres Monday, September 19 at 8/7c on FOX. Catch up on the exciting first five seasons on Hulu as well.