The Giant Forest in Sequoia National Park to reopen this weekend
The public can once again visit the world's largest living tree.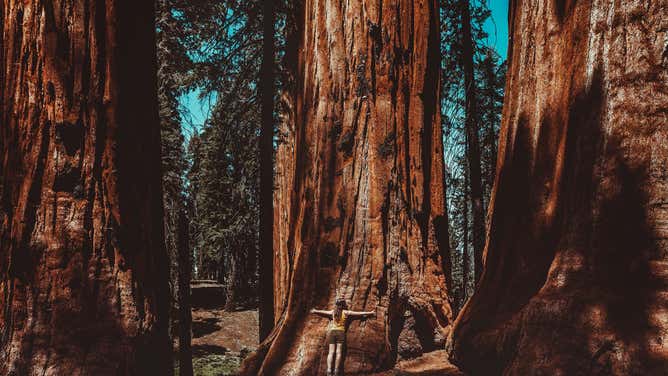 SEQUOIA NATIONAL PARK, Calif. - The Giant Forest in the Sequoia National Park finally reopens Saturday after being closed since mid-September due to the KPX Complex Fire.
"We have been working hard to restore access to the Giant Forest as quickly as we responsibly can, and we thank everyone for their patience and flexibility with the limited access that we're currently able to provide," Clay Jordan, Superintendent of Sequoia and Kings Canyon National Parks, said in a statement. 
Sequoia and Kings Canyon National parks have been slowly reopening areas since mid-November as crews repair fire-damaged sections.  
PARTS OF SEQUOIA NATIONAL PARK REOPEN AS WILDFIRE BATTLE CONTINUES
The Giant Forest is a large sequoia grove and home to the world's largest living sequoia by volume, the General Sherman Tree.   The tree stands 275 feet tall and measures 36 feet in diameter.  Fire crews battled to save it during the fire.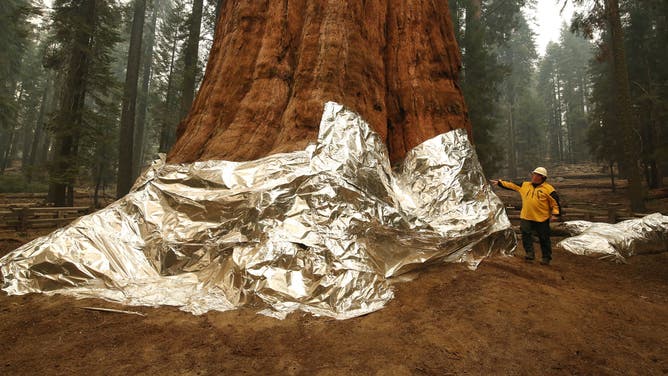 AS MANY AS 3,600 GIANT SEQUOIAS KILLED BY 2021 WILDFIRE 
Within the Great Forest, the park will reopen: 
The Giant Forest Museum and Sequoia Parks Conservancy Store
Big Trees Trail, Hazlewood Nature Trail, and Congress Trail
General Sherman Tree
Wolverton Picnic and Snowplay area
Beetle Rock and Sunset Rock
The Giant Forest is only open four days a week right now so check the schedule and for emergency closures. The park's website warned that weekend storms may force the park to push back re-opening. 
WEST COAST STORM COULD BRING 6-9 FEET OF SNOW TO CALIFORNIA MOUNTAINS
While any further reopening delay may not be welcome, the rain and snow are. Sequoia and Kings Canyon National Parks tweeted, "After nearly a month without measurable precipitation, isolated smokes are still visible on the east side of the KNP Complex fire…"