Doctors warn that wildfire smoke causes 'accelerated skin aging'
Recent Canadian wildfires sent air quality into the dangerous zone for cities up and down the East Coast and the Great Lakes. That pollution can take a toll on your skin now and in the future.
After weeks of wildfire smoke pouring into the U.S., doctors are warning of impacts on not only your lungs but your skin, too. 
New York City is all too familiar recently with the dangers of air pollution. Smoke from Canadian wildfires choked out the skyline for days. Residents were cautioned to avoid the outdoors as the air quality dropped into the "very unhealthy" and "hazardous" levels, according to AirNow.gov.
NEW YORK AIR QUALITY: LEVELS IMPROVE AFTER WILDFIRE SMOKE SETS AQI RECORDS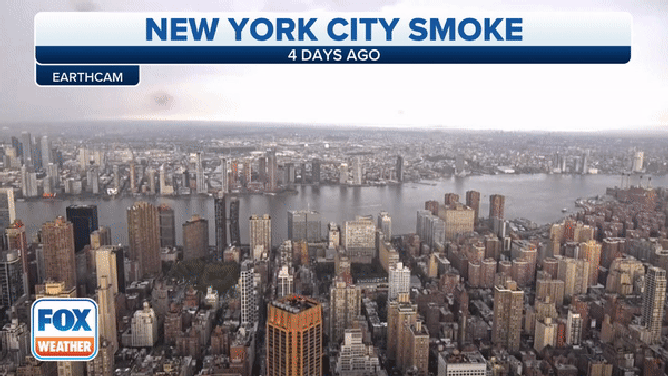 FOX Weather meteorologists live in the city and suffered sore, scratchy throats and itchy eyes. But most didn't know the damage the air quality had on the largest organ in the body, the skin.
"It can have a powerful impact on your skin. And actually, the skin is one of the first places you can see signs of damage from pollution," Dr. Doris Day told FOX Weather. "You might see it as dry skin, dull skin, acne, light breakouts, uneven skin tone, and then with continued long-term exposure. We see accelerated skin aging and even skin cancer."
She said that protecting skin from pollutants is "so important." Washing off the pollutants as soon as you can is "critical."
HOW LONG WILL I HAVE BREATHING PROBLEMS AFTER INHALING WILDFIRE SMOKE?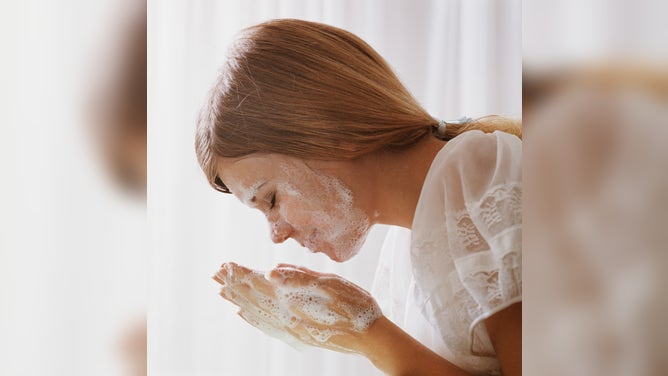 "Washing off makeup and washing your face when you get home is really helpful because sleeping with those pollutants and makeup on your skin accelerates that toxicity and increases it over time," she said. 
Wash your face at the end of the day, she suggests, then hydrate, so you won't strip the protecting natural oils from your skin.
A recent study even showed that many Americans have been exposed to this for several years and not just from the recent wildfire smoke.  Almost 120 million people, or one out of every three people, live in counties that have unhealthy levels of ozone or particle pollution, including wildfire smoke, according to the American Lung Association. That air pollution has short and long-term impacts on the skin.
Try a barrier cream for prevention
She also recommends a barrier cream for the face. She says to apply it before moisturizing. Then you can reapply through the day, even over makeup.
"There are ones that are specifically designed to help this, and they can make a big difference in protecting against lots of harmful things, even against some UV rays," Day said. "Using that barrier cream, which is invisible, protects your skin biome, the microbes that live in your skin, and it protects your skin somewhat from pollution."
Antioxidants for repair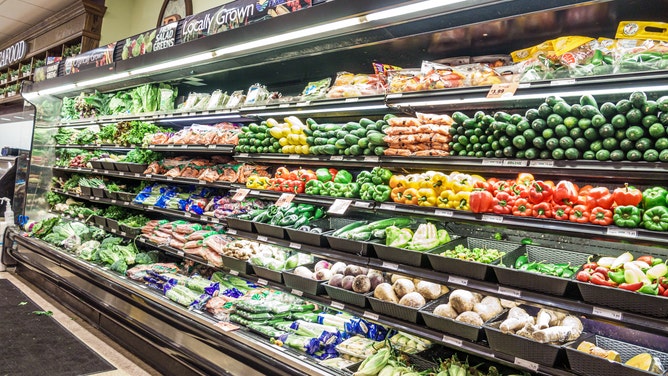 WHAT TO DO WHEN WILDFIRE SMOKE SMOTHERS YOUR AREA AND HOW TO KEEP YOUR HOME'S AIR CLEAN
Apply antioxidants to the skin to remedy some of the damage.
"Using antioxidants topically can help undo some of the damage and neutralize some of those free radicals that are formed by pollution," Day said. "And a lot of these are available at the drugstore. These are not always expensive products."
But antioxidants aren't just for topical use. Eat a healthy diet, including antioxidant-rich and healthy food. She suggests avoiding processed food and food high in sugar because they will increase damaging free radicals in your body.