How long will I have breathing problems after inhaling wildfire smoke?
If exposed to wildfire smoke for prolonged periods of time, people with lung or heart diseases may become at higher risk of lung problems and heart attacks.
While the wildfire smoke that blanketed much of the Northeast has begun to dissipate, Americans who developed symptoms of breathing air of "unhealthy" and "hazardous" quality this week may be wondering how long those symptoms will last.
The answer ranges from symptoms lasting a few days to longer periods of time, depending on any underlying medical conditions an individual may have.
How long the symptoms will last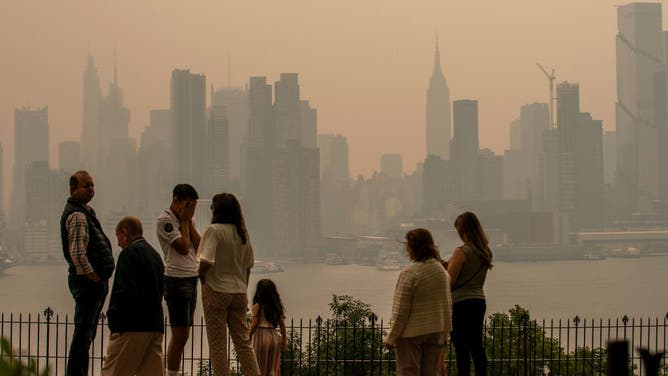 Symptoms of poor air quality are the result of microscopic debris making their way into the lungs. This toxic air is a pollutant and irritates the lining of the lungs, according to FOX News medical contributor Dr. Janette Nesheiwat.
She noted that these particulates trigger acute symptoms, such as wheezing, coughing, sore throat and itchy eyes, which usually last a few days to about a week for most people.
"As we get more fresh air, our bodies will heal and will recover," she said.
WHAT TO DO WHEN WILDFIRE SMOKE SMOTHERS YOUR AREA AND HOW TO KEEP YOUR HOME'S AIR CLEAN
However, Nesheiwat urges patients to keep a close eye on their symptoms, particularly if they do not subside after several days and if they worsen.
"If after several days you're not feeling well, or you just have persistent symptoms, or if at any time you're having chest pain or trouble breathing, you want to see your doctor right away," she said.
Who might develop long-term illnesses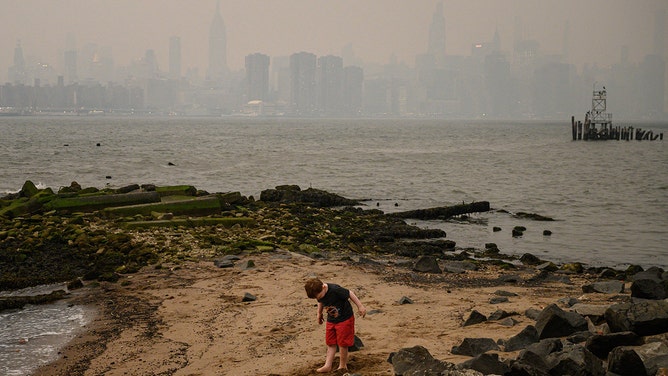 Some individuals in vulnerable groups have higher chances of developing persistent or worsened symptoms.
For example, if exposed to wildfire smoke for long periods of time, Nesheiwat said individuals with heart disease or lung disease, such as bronchitis, emphysema or COPD, are at higher risk of complications.
She noted that those complications may include experiencing heart attacks and strokes or developing chronic asthma, chronic bronchitis, reactive airway disease and, rarely, impaired lung function.
"That's why it's important to see your doctor so that we can figure out what's going on, what was your reaction to the smoke wildfire, and get you treated early," Nesheiwat said. "Because usually, early treatment, early diagnosis, leads to better outcomes."
She said some patients may be given chest X-rays or treatments, such as inhalers, steroids or antibiotics, depending on their symptoms.