Which sunscreen should you chose? Here are the best of 2023
Consumer Reports tested over-the-counter sunscreens and ranked which is the best at keeping you and your family safe this summer.
Summer is here, at least unofficially, so it is time to stock up on all those essentials like s'mores kits, bathing suits and something that is important for skin health – sunscreen. That aisle at the drug store can be overwhelming, though, with sprays, lotions, SPF choices, kids products. FOX Weather asked the experts to help.
Consumer Reports tested dozens of sunscreens to evaluate which ones were the best at blocking UVA and UVB rays and for how long. Testers noted the smell and feel because no one wants to be greasy and gloppy while enjoying the outdoors. CR crunched the numbers to find which ones won't break the bank.
Here are CR's selections for the best sunscreens of 2023.
Top picks
Lotion
CR liked Waterbabies, especially for the price and protection from the sun. Sunscreens for children are just as effective on adults, too. They protect the skin in the same way.
While Waterbabies has a floral and baby powder scent, the other two top picks were fragrance-free. Keep in mind that the sunscreens do have a scent but no added fragrance.
Another CR recommendation is Black Girl's Make It Matte Gel SPF 45 for the face, although you can use it everywhere. It is lightweight and kind to sensitive or dry skin. The gel didn't fit into the lotion or spray category.
Spray
Both Trader Joe's and Beach Defense are CR's "smart buys" for the price per ounce. Beach Defense has a fruity scent, while Trader Joe's is fragrance-free. Testers also liked Trader Joe's because it wasn't sticky on the skin.
CR cautions against breathing in the fumes of the sprays because they can irritate the lungs. Spray the mist in your hands before applying, especially with children, or make kids look away and close their eyes and mouth.
Mineral
The active ingredient in a chemical sunscreen actually absorbs the UV and converts the energy to heat, which is then released from the body. Mineral sunscreens create a physical shield against the sun. 
Minerals are another good choice for people with sensitive skin, according to CR. However, the group warned that testers consistently found that mineral sunscreens do not protect the skin as well as chemical sunscreens. Even the top mineral sunscreens came in the middle of the pack when compared to all sunscreens.
7 THINGS TO KNOW ABOUT SUNSCREEN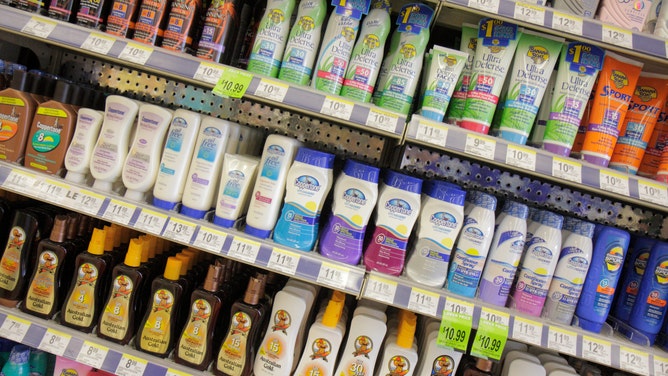 MANY OF US HAVE A VITAMIN D DEFICIENCY AND DON'T KNOW IT, RESEARCHERS SAY
Truth about SPF: Bigger isn't that much better
CR's Tricia Calvo said people should choose a Skin Protection Factor (SPF) between 30 and 50. The American Academy of Dermatology recommends at least 30.
"The number that you want is at least an SPF 30, because there's a big difference between an SPF 15, which blocks 93% of the sun's rays and an SPF 30, which blocks 97%," Calvo said. "But after that, it's very, very small and not even an SPF 100 blocks all of the sun."
SPF is the amount of time it takes for the skin to turn red, according to CR. To calculate the safe time for sunscreen, multiply the amount of time it takes for a person's skin to redden by the SPF. So, if it takes a person's skin 15 minutes to burn and they are wearing 30 SPF sunscreen, that equals 450 safe minutes.
WHAT TO KNOW WHEN CHOOSING YOUR NEXT PAIR OF SUNGLASSES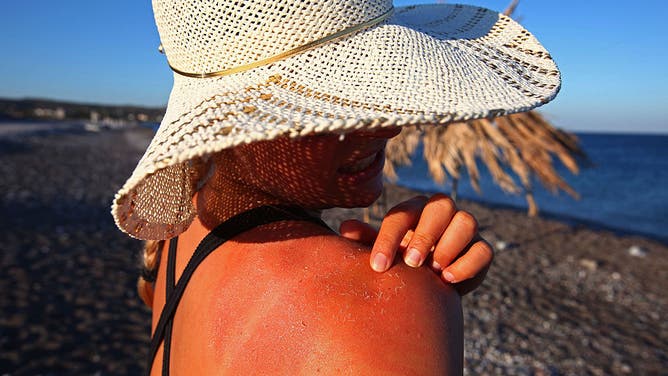 FOUNTAIN OF YOUTH? THESE ARE THE BEST AND WORST STATES FOR YOUR SKIN 
Only use the safe time as a guide because the amount of UV radiation you get also depends on the time of year, time of day, cloud cover, the color of your skin and your elevation. UV levels increase by 10% with every additional 3,300 feet of elevation, according to the World Health Organization.
CR also found through testing that the actual SPF doesn't always match the number on the label. Almost 40% of the sunscreens labeled SPF 30 actually tested at SPF 15 or below.
Make sure it is broad-spectrum, meaning it protects against both the aging UVA rays and the burning UVB rays. Sunscreens that aren't broad-spectrum probably only protect against UVB.
7 THINGS YOU NEED TO KNOW ABOUT THE UV INDEX TO KEEP YOU SAFE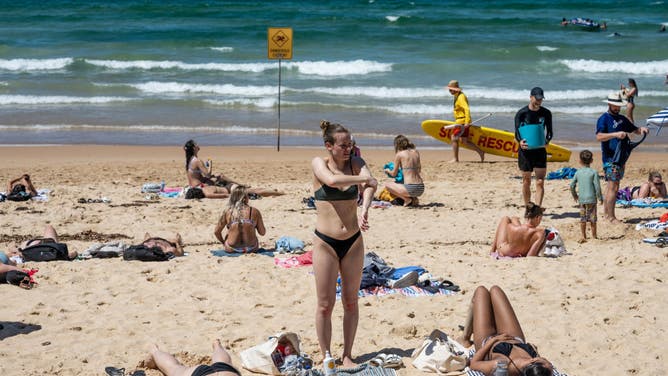 How long does sunscreen work on my skin?
Even if you are not swimming, opt for a water-resistant sunscreen to keep it on your skin while sweating. Calvo said lotions are better than sprays because it is easier to see how much you are applying and find any missed spots. She said people should reapply every 2 hours and when they get out of the water.
"Even if it hasn't been 2 hours since you first put on the sunscreen, you want to reapply it because the water does take away some of the effectiveness of the sunscreen at some point," Calvo said.
Keep in mind that prime burning hours are between 10 a.m. and 4 p.m.
Calvo said people should not rely on sunscreen alone. She recommended pairing it with hats and long sleeves.