Peach price hike expected after warm winter and spring chill in Georgia, South Carolina
"The problem for peach lovers is that this year they will be much more expensive, have less availability and most likely not as tasty or large," a market analyst said.
Peaches in the supermarket are a sure sign of spring and summer, but this year, that sign may be harder to find and a lot more expensive. A mild winter in the Southeast followed by frost in the early spring decimated a large percentage of the Georgia and South Carolina peach crop, the No. 2 and 3 producers in the U.S.
"We probably have about a 40-percent crop," Jake Carter, owner of Southern Belle Farm, told FOX 5 Atlanta. The McDonough, Georgia, farm has been in his family for five generations. 
Supermarket Guru Phil Lempert said that about 50% of the peach crop across Georgia was destroyed. He fears that the quality of the fruit, taste, flavor and size will be less than normal years for the survivors.
TOMATO PRODUCTS WILL COST 30% MORE BY THANKSGIVING AFTER WINTER STORMS, EXPERT FORECASTS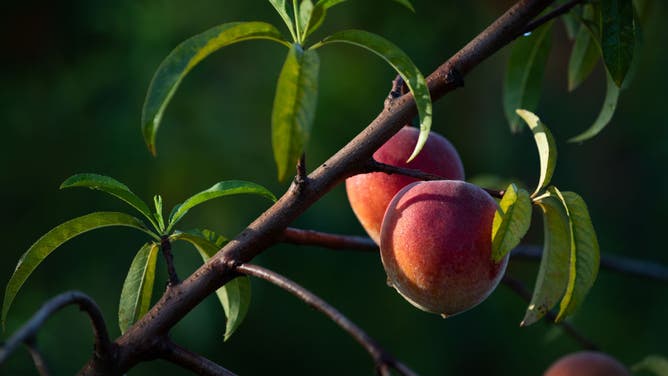 Mild winter and frost: A deadly combo for peaches
Peaches need chill time, hundreds of hours below 45 degrees, to produce flowers and fruit. After record cold in December, the Southeast winter was very mild.
Early warmth coaxed out some blossoms but then came a couple of March cold snaps. When a peach is in bloom, a few degrees below freezing can mean a 10% to 90% loss, according to the Clemson Cooperative Extension office. 
"The temperatures fluctuated. It got down as low as 27 degrees. It will be a supply and demand issue," Carter told FOX 5.
"So, our early varieties usually come in around Memorial Day. A lot of those have been hit," he continued. "We are looking at the middle part of June before the peaches start coming in, and again it's not to say there are no peaches down there. There's just very few."
WILL THE LACK OF COLD WEATHER IMPACT THE PEACH HARVEST?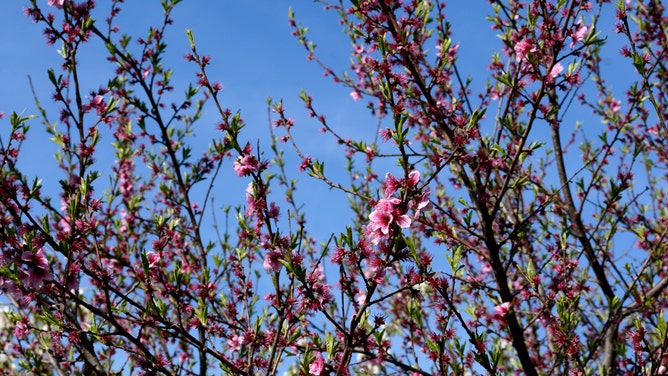 Tough year for California peaches
Top U.S. producer California won't be able to fill the gap either. The parade of atmospheric river storms pummeled the state with record rainfall that has yet to drain. Now, record snowpack is melting and flooding fields.
"Peaches don't like to have their feet wet, so drainage is important," Dario Chavez, an associate professor at UGA who specializes in peach physiology and breeding, told FOX Weather over the winter about good yields requiring dry roots.
The U.S. Department of Agriculture reports that California accounted for 56% of the country's production in 2017.
CALIFORNIA SCENES SHOWING DEVASTATION FROM FLOODING, SINKHOLES AMID BARRAGE OF ATMOSPHERIC RIVERS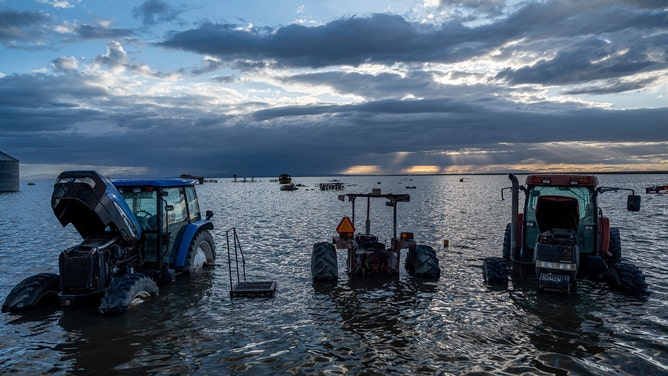 "U.S. production is expected to drop over 100,000 tons to 605,000 due to late winter and early spring freezes impacting crops in the top three growing states of California, South Carolina, and Georgia," Lempert said.
He said that shoppers are already seeing a shortage of fresh peaches in stores. Those shortages and price hikes will continue through the summer. Look for canned and processed peach prices to rise around the winter holidays.
OLIVE OIL PRICES CLIMBING AFTER HEAT, DROUGHT IN EUROPE LEADS TO POOR HARVEST, SHORTAGE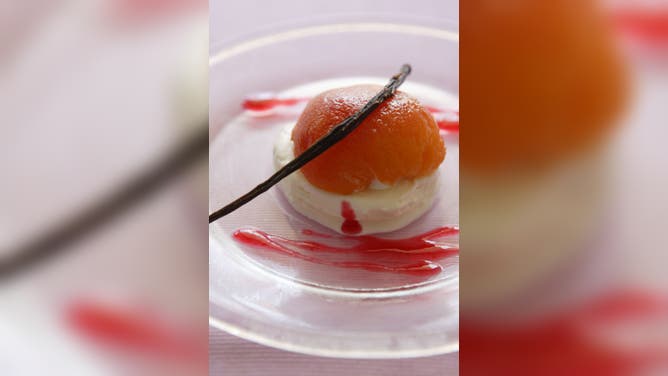 Looking for exports
"Reduced supplies are anticipated to pressure exports lower to 70,000 tons, while imports are up to 35,000 tons, mostly from Chile where output is up," Lempert added.
China, producing 45% of the U.S.'s peaches, according to Clemson Extension, may cut back on exports to America, though.
"We can expect more imports. China and Russia are the largest sources, but the war is interfering with the exports from Russia and politics with China may reduce our ability to import," Lempert suggested.
CALIFORNIA CROPS LOST AFTER FLOODS; HOW MUCH OF THE US WILL FEEL THE SHORTAGE?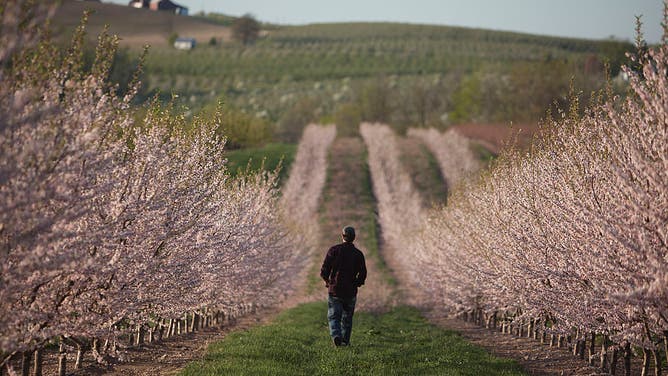 U.S. peach consumption is down, which may ease some of the pain, he said. In 2000, the per capita consumption was 5.3 pounds per year. By 2021, it dropped to 2.38 pounds per year and continues to decline.
"So, the shortages won't be as bad as they would have been 20 years ago,"Lempert said. "The problem for peach lovers is that this year they will be much more expensive, have less availability and most likely not as tasty or large."