Concern brewing over craft beer shortage due to carbon dioxide fizzle
The CO2 market is now tighter than ever due to a myriad of supply chain challenges, quality issues, seasonal demand and planned facility shutdowns.
BOULDER, Colo. – Sit down and pour yourself a cold one because your next glass of beer might fall flat if American breweries continue to struggle.
You can thank carbon dioxide for that refreshing sensation of an ice-cold beer on a hot summer day.
"Without CO2, you don't have beer," said Chuck Skypeck, technical brewing projects director for the Brewers Association. "CO2 is not only essential for breweries to process their beer, but it's an ingredient."
HOW TO WATCH FOX WEATHER ON TV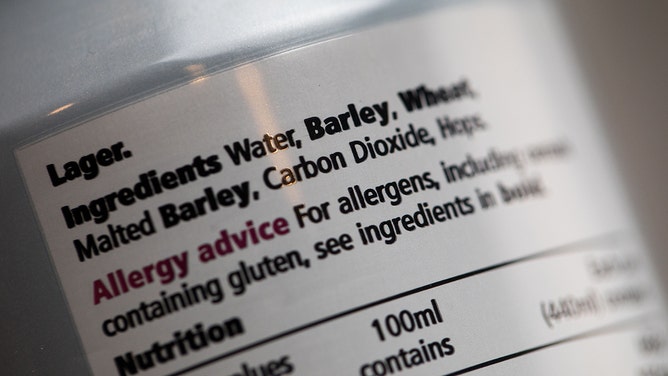 And for the nearly 6,000 small and independent American breweries that Skypeck's group represents, the CO2 market is now tighter than ever in some U.S. markets. It's due to a myriad of supply chain challenges, including quality issues, seasonal demand and planned shutdowns that impact gas production. 
A labor of brew
According to the Brewers Association, the current supply tightness is partially to blame after contamination at Jackson Dome in Mississippi, one of the nation's largest gas production hubs. As a result, significant quantities of naturally sourced CO2 are now experiencing contamination.
There are also overdue maintenance shutdowns at some source supply plants that are planned for the end of the summer, said Rich Gottwald, president and CEO of the Compressed Gas Association, an American trade association for the industrial and medical gas supply industries. Ammonia plants are one of the largest sources of food-grade CO2.
Sourcing aside, driver shortages further complicate supply, affecting local delivery. 
"Historically, there is always tightness in the summer because the demand for products likes beer, soft drinks and dry ice – which all use CO2 – increases in the warmer weather," Gottwald said. "This year's record high temperatures have only intensified that demand."
Yet while many of these specific issues in the market are new, CO2 has experienced various supply chain challenges since the U.S. began to shut down to prevent the spread of COVID-19 in March 2020.
And when you factor in cost increases on top of inflation, American breweries have been struggling, according to Skypeck.
"With these shortages of CO2, I've had members tell me that they've had to decrease their production schedules or shut down production because a CO2 delivery is late or they can't get it," Skypeck said.
For consumers, it ultimately means there may be times when they don't see their favorite brand on the shelf because the brewers are unable to brew them due to the shortage of CO2.
"We expect the tightness in the market to continue at some level for the next 60-90 days after which we should see notable improvements," Gottwald said.
Take one down, pass it around …
Independent and family-owned Night Shift Brewing in Everett, Massachusetts, learned that their CO2 supply had been cut for the foreseeable future – possibly more than a year. As a result, they decided to close their production facility. 
"Given both the immediate and long-term issues at Everett, we've made the decision to move the majority of our beer production to Jack's Abby and IBG," the brewery said in a Facebook post last week. We're incredibly thankful for these relationships and the support these businesses are showing. On the flip side, what this all means is ultimately one of the most heartbreaking circumstances to ever face our business."
Owners met with their production team of 12 people and shared the news and the implications. By fall, they will likely be out of a job.
"We have guaranteed that everyone on our production team will get paid through Oct. 1, regardless of whether there's work here or no work because we have no CO2," the company said.
THE ULTIMATE CRAFT: FLORIDA BREWING COMPANY WORKING TO REDUCE CARBON FOOTPRINT
There were 8,940 craft breweries in operation at the end of last year, according to Brewers Association. And what is unfolding in Massachusetts today is a critical problem for most of them.
"If you can't brew beers, you're not making revenue. And after two and a half years of continual challenges of loss of revenue and inflation, it may affect some brewers' ability to continue to stay in business," Skypeck said.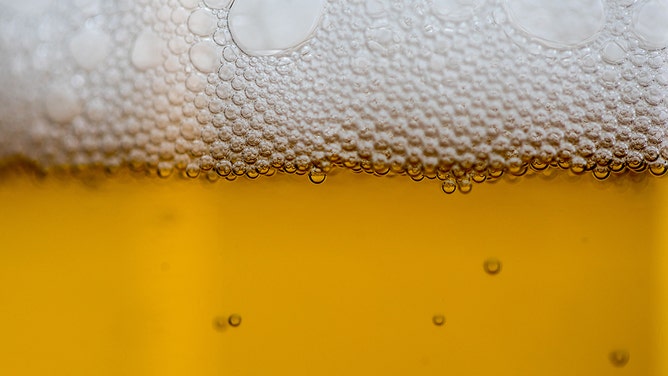 The demand for CO2
While the beverage and beer industries are significant users of CO2, it's also used in almost all food processing, especially meatpacking. Dry ice is also used to ship medical supplies.
And keeping food fresh while being transported in the United Kingdom remains in jeopardy as CO2 shortages have been a recurring issue for some time as the region is almost totally dependent on the gas from fertilizer production.
CHARLESTON BREWERY CREATES BEER TO HELP PEOPLE PREPARE FOR HURRICANES
Breweries across Northern Europe have also been fretting about shortages of beer because of a short supply of CO2 due to a high number of closures at ammonia plants that produce CO2.
Since as far back as 2018, the U.K. seems to have been facing an impending crisis every few months, according to Newcastle University. The worst so far came in 2021 when C.F. Industries, which supplies 60% of the U.K.'s requirement as a byproduct of making fertilizers, announced it would be shutting its plants because the global surge in natural gas prices had made them commercially unviable.
"I'm hoping we don't see this as an ongoing summer problem, but it seems like it has that potential," Skypeck said.
If there ever was a time for the continued support of your local craft brewery, now is it, Skypeck adds. "More than ever now, they need those sales and revenue."
Thirsty yet? 
FOX Weather has complied a few suggestions on weather-themed beers to try in support of your local craft breweries. Not only are they highly-rated, but it seemed like something we'd cheers to. Click here to read more about these highly recommended weather-named beers.
CLICK HERE TO GET THE FOX WEATHER UPDATE PODCAST
Be sure to download the FOX Weather app to track any storms in your area and receive potentially life-saving weather alerts issued by the National Weather Service. The free FOX Weather livestream is also available 24/7 on the website and app and on your favorite streaming platform. The FOX Weather Update podcast also provides weather information for the entire country.