Charleston brewery creates beer to help people prepare for hurricanes
Tradesman Brewing Company and the Dorchester County Emergency Management collaborated to make the "Know Your Zone Lager" for hurricane season.
CHARLESTON, S.C. – One brewery in South Carolina is teaming up with the state to help people prepare for when a hurricane hits.
Tradesman Brewing Company and the Dorchester County Emergency Management collaborated to make the "Know Your Zone Lager."
The beer can features a QR code that consumers can scan to learn more about their hurricane evacuation zone.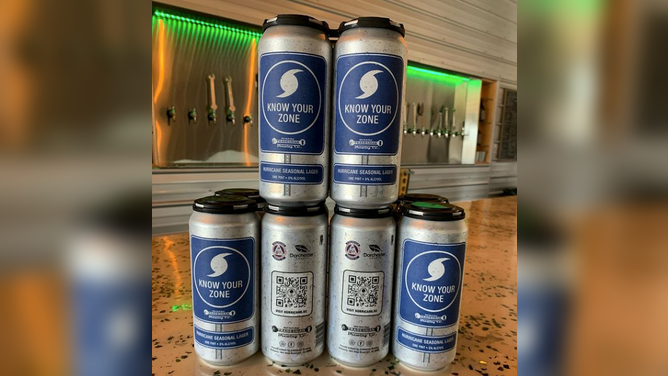 Sara Gayle, vice president of operations for the Charleston brewery, says that her background really drove the idea to fruition.
"I'm a former neonatal intensive care nurse for 25 years and have worked [to help] pack up babies to evacuate," Gayle said. "I also had to stay because I was on the team that, you know, was called in to stay and care for the sickest patients that couldn't be moved during Floyd."
HOW TO WATCH FOX WEATHER ON TV
Hurricane Floyd was the strongest storm during the 1999 Atlantic hurricane season. The storm made landfall up the coast of Charleston in Cape Fear, North Carolina. Widespread rainfall amounts of 10 to 20 inches led to catastrophic and unprecedented flooding across sections of eastern North and South Carolina.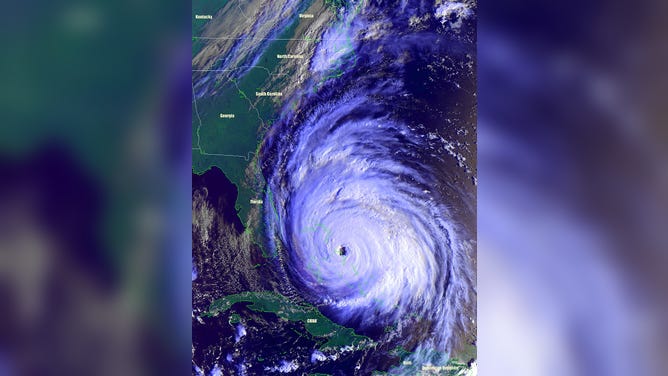 Having lived through Hurricane Floyd and Hurricane Hugo, she says her family is no stranger to big storms.
"We know hurricanes. We know storms. We know what to do," Gayle says.
But the people who often visit or are new to the South Carolina coast concern her.
"So, how do you get that education out in a different way as we see our population expanding from places that never had to deal with a storm," explained Gayle.
That's when the Tradesman Brewing teamed up with Dorchester County.
HOW TO PREPARE FOR HURRICANE SEASON
"The nurse educator in me, and even my mom was a schoolteacher here, was kind of like 'go big or go home,' right?" Gayle said.
Together, they worked to create the lager as a new way for people to get information, especially for the Know Your Zone campaign's 10th anniversary.
How it works
"It's as simple as whipping out your phone, taking a picture of the QR code and getting to that website," said David Amann with Dorchester County Emergency Management.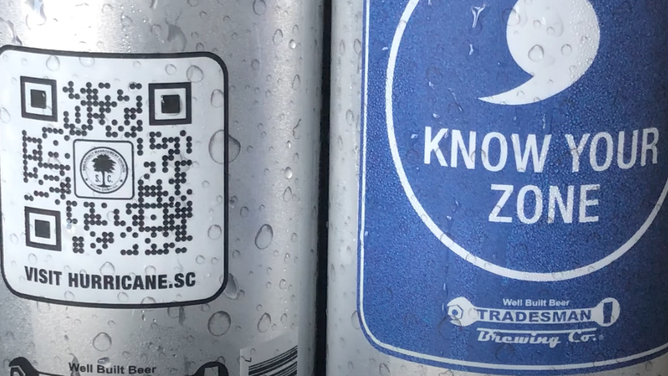 The QR code takes you to South Carolina's Know Your Zone website, where you can use the interactive map to help determine your vulnerability to storm surge and where to evacuate if a hurricane should approach the state.
The website also provides other tools for hurricane preparedness and evacuation information from a county level.
Like other coastal states, South Carolina has adopted the Know Your Zone campaign to let citizens know the best ways to prepare for the landfall of a hurricane or tropical storm.  
WHAT IS MY HURRICANE EVACUATION ZONE?
Gayle says that while they've had a significant increase in clicks since the launch of the beer at the beginning of the month, she's hoping that more scans will come in as hurricane season continues.
"If you can scan a QR code, then it's that rule of education where, you know, you see it, you hear it, you do it, and then you kind of remember it," she says. "So now, we have people who actually know how to get to the website or actually know that the website exists just because they're scanning the code on the side of a can, because they thought it was a cool initiative, not realizing that they were actually getting educated while they're checking around with their buddies out on the beach."
The Know Your Zone Lager will be sold through the end of hurricane season.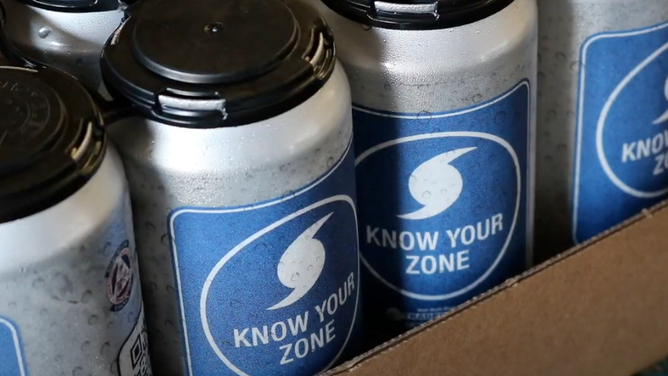 Track the storms in your area with the FOX Weather app. The free FOX Weather livestream is also available 24/7 on the website and app and on your favorite streaming platform. The FOX Weather Update podcast also provides weather information for the entire country.