Burns, scars and blindness: Contact with these invasive plants sounds like a horror movie
The plant sap in giant hogweed and wild parsnip can cause unpleasant reactions
An accidental brush against these extremely poisonous and invasive plants growing in your yard or along the road could lead to a painful and life-altering ordeal.
The plant sap in giant hogweed, in combination with moisture and sun, may cause severe irritation to the skin and eyes, permanent scarring and even blindness, according to the U.S. Fish & Wildlife Service. 
HOW TO WATCH FOX WEATHER ON TV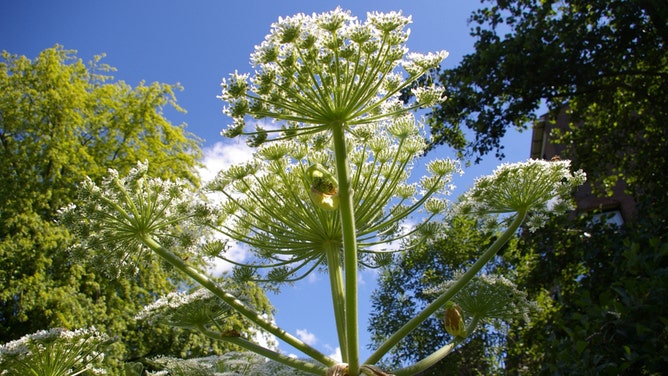 The New York State Department of Environmental Conservation recently warned residents about the plant's growth and the consequences if touched by any part of the body.
FLORIDA DOG HELPS SNIFF OUT SNAIL SPECIES THAT COULD LEAD TO MENINGITIS OUTBREAK
"Like many invasive species, hogweed does impact ecosystems," said Daniel H. Waldhorn, the department's giant hogweed information line coordinator. "But the main reason that it's targeted by the DEC is because it's a hazard to human health."
The sap contained within hogweed contains a chemical called furanocoumarin that is absorbed into the skin. When ultraviolet light touches the chemical, it heats up and damages the cells in your skin.
"And it can cause a bubbling rash with blisters and sometimes your skin can slough off," Waldhorn said.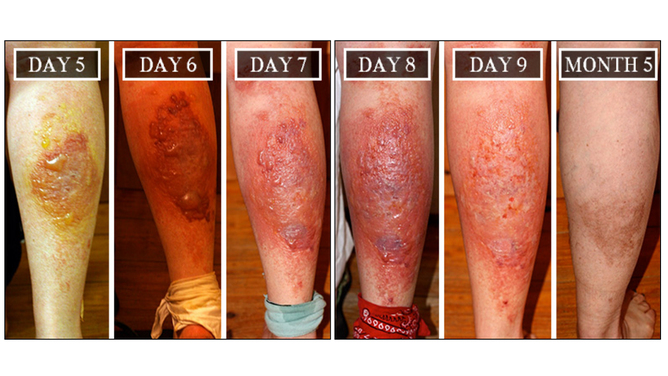 Hogweed grows in similar habitats and has been found in about 10 states mainly in the northern U.S., Northeast and Northwest in places like Maine, Maryland, Michigan, New Hampshire, Ohio, Oregon, Pennsylvania and Vermont and Washington.
JUMPING WORMS THAT TRASH ECOSYSTEMS COULD BE WRIGGLING THROUGH YOUR GARDEN
In New York, Waldhorn said it's mostly concentrated in western and central parts of the state near creeks and farmland.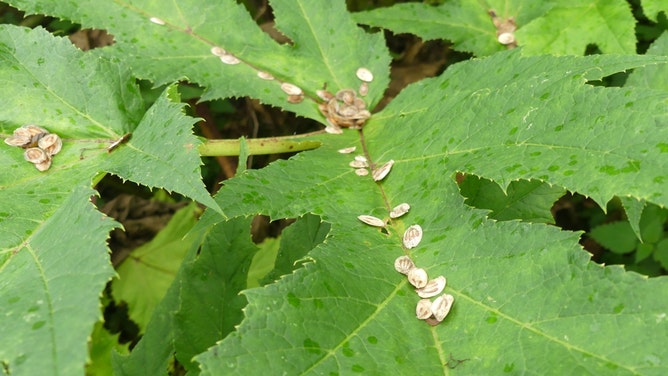 The plant earns the title of giant, as this hogweed can grow to heights of 10 to 15 feet. The flowers can be 2 feet across with the leaves measuring up to 5 feet. A plant this size needs full sun to develop. Hogweed's white flowers will bloom around June and July.
Many states are still tracking the presence of hogweed. If you suspect you have come in contact with it, contact your local Extension office or department of agriculture. Click here to see where giant hogweed has been confirmed in the U.S. and Canada.
THE BEST TIPS FOR GROWING PLANTS
A parsnip to avoid
Another dangerous plant to watch for is wild parsnip, officials warn. It's native to Asia and Europe, but invasive in North America.
Its yellow flowers help differentiate this species, but the effects are similar, according to the USFWS. It can cause discoloration of the skin and increased sensitivity to sunlight that may last for years.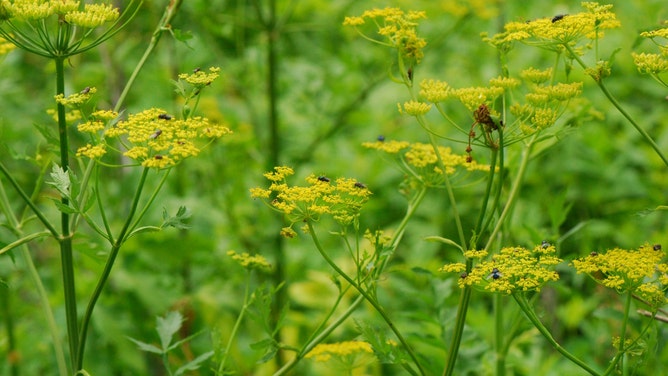 Wild parsnip is found in most of the U.S. except the far southeast states, according to horticulture agent Dennis Patton with Johnson County, Kansas, K-State Research and Extension. It grows in a wide range of soil conditions and prefers open sunny areas such as pastures and roadsides.
Wild parsnip grows best in full sun, and it easily reseeds and spreads, according to Patton.
"Since it spreads by seeds, more conducive weather for seed germination increases the number of plants," he said.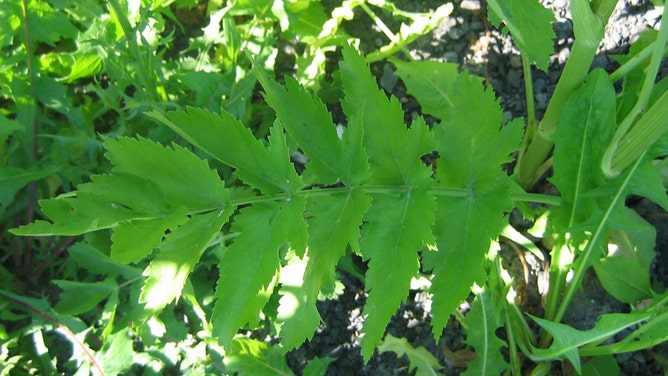 Even rainfall and cooler temperatures in the summer and fall are ideal for the biennial plant's germination, Patton said. In its first year, it is a green leafy rosette, hugging the ground. By the second year, the flower stalk develops to be between 4 and 5 feet tall.
Wild parsnip's yellowish flowers bloom around June and July.
"If you come in contact, wash with soap and water and immediately remove the sap residue from the skin," Patton said.
CLICK HERE TO GET THE FOX WEATHER UPDATE PODCAST
Be sure to download the FOX Weather app to track any storms in your area and receive potentially life-saving weather alerts issued by the National Weather Service. The free FOX Weather livestream is also available 24/7 on the website and app and on your favorite streaming platform. The FOX Weather Update podcast also provides weather information for the entire country.