What to do if your house floods
After the storm or flooding event, it's time to start documenting the damage. Take photos and video of flood-related damage before you begin to clean up and throw away items.
Flooding is not just a problem for coastal states, it can happen across the country during all times of the year from torrential rains, snowmelt and storm surge.
If your home floods due to a natural disaster, the first thing you should do is make sure it's safe to return. Standing water can contain hazardous waste and conceal downed power lines. It's not recommended to wade through sitting water.
Don't drive through flooded areas to get back home. According to the Centers for Disease Control and Prevention, more than half of all flood-related drownings happen when a vehicle travels into flood water.
HERE'S WHAT TO DO AFTER YOUR CAR IS FLOODED
When the water has receded, or it's safe to go back, bring gloves, boots and protective clothing as you begin to sift through damaged property.
Document and file claims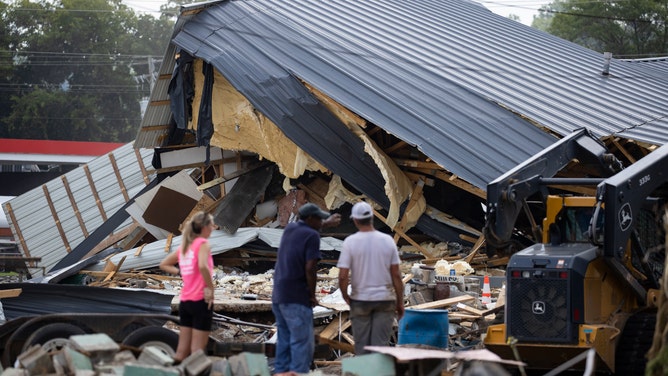 After the storm or flooding event, it's time to start documenting the damage. Take photos and video of flood-related damage before you begin to clean up and throw away items. 
If salvageable, dry and keep all your home records and documents together.
Next, contact your insurance company. Most homeowners or renters are not required to have flood insurance unless they live in a high-risk flood zone, and most basic policies don't cover flood damage.
Only about 5-15% of homeowners across the country have flood insurance. 
HOW FLOODWATER CAN MAKE YOU VERY SICK
If you are one of FEMA's National Flood Insurance Program policyholders, there are steps to begin your flood claim online here.
Internet may be out after a hurricane or other weather event. Calling the NFIP hotline at 877-336-2627 will help you get in touch with your insurance agent to start a claim. 
If the president has declared a disaster for the flooding, homeowners and renters can apply for FEMA disaster assistance here in addition to their flood insurance claim.
FEMA's Individuals and Households Program helps uninsured people in designated storm areas with immediate needs.
Family and friends of people who lose homes to flooding may be tempted to start GoFundMe or other online fundraisers, but it's important to know those donations may impede the benefits flood victims receive from FEMA.
"If you receive money from a GoFundMe page for something specific, such as repairs, funeral expenses or other aid, this may affect your FEMA eligibility, but survivors should still apply for assistance and let FEMA determine if you are eligible," a FEMA spokesperson told FOX Weather after the 2022 flooding in Kentucky. "By law, FEMA cannot duplicate benefits you receive from another source."
Where to find help
In the event of a weather disaster, the American Red Cross and local chapters will help set up shelters and provide basic needs for communities recovering from floods. 
You can find local shelters and resources here.
Local emergency managers will also be a good starting point to seek resources after a major flooding event. 
Saving personal belongings
Flooding can be devesting to not only your property but also your personal belongings like wedding and family photos.
After Hurricane Ian hit Southwest Florida as a Category 4 storm, a local photographer helped her neighbors save and restore photos.
Photographer Krista Kowalczyk, owner of Impressions Photography, offered tips for others who hope to save their photographs.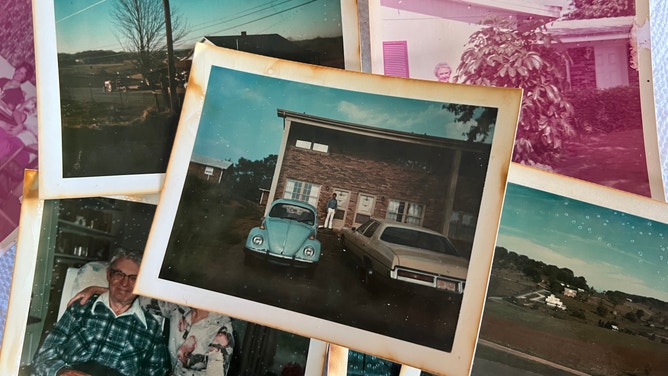 One of the first things she does is remove the photos from frames and albums and then make a digital copy of the image. 
"The big thing is most photographs are waterproof. You can put them through water," she told FOX Weather. "The photograph is fine. What isn't fine, though, is the frames and the albums. Those need to be thrown away."
The photographer said working quickly is key. The process can be tedious as photos must be cut out of albums or frames as soon as possible.
After rinsing the image and letting it dry, next, you'll want to try to get a digital photograph of the physical print.
Digital copies can be retouched using photo editing software to make new prints.