Saildrones add Gulf of Mexico to hurricane hunting grounds after Cat 4 intercept in 2021
The unmanned vehicles will allow experts to examine how hurricanes rapidly intensity.
ST. PETERSBURG, Fla. – The Gulf of Mexico is getting two new Saildrones, continuing their mission to intercept hurricanes and grab real-time weather data from the heart of nature's wrath, the company announced Wednesday.
The automated floating weather stations are wind and solar-powered, remote-controlled and built to withstand the very worst Mother Nature can churn its way. The drones can travel about 3.5 mph and can remain deployed for about a year.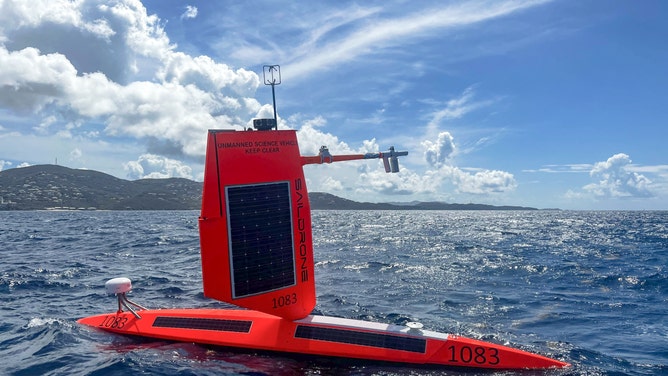 "We can steer these vehicles into the path of the storm," Saildrones CEO Richard Jenkins told FOX Weather in an earlier interview. "And we'll maneuver them as long as the storms keep coming."
Last year, a saildrone successfully steered into the eyewall of Hurricane Sam – a Category 4 hurricane at the time swirling well off the East Coast – not only capturing a treasure trove of weather data from inside the storm amid 50-foot seas and 140-mph wind gusts, but broadcasting the first ever live video footage from such a storm at sea.
SAILDRONE TAKES US INSIDE HURRICANE SAM
Gulf of Mexico gets inaugural Saildrone coverage
This year, five saildrones were recently launched from Jacksonville, Florida, and the U.S. Virgin Islands to stand guard at strategic points along the Eastern Seaboard and Caribbean islands, awaiting any hurricane that wanders into their zone.
But for the first time, two additional saildrones were launched from Texas and western Florida to monitor the Gulf of Mexico.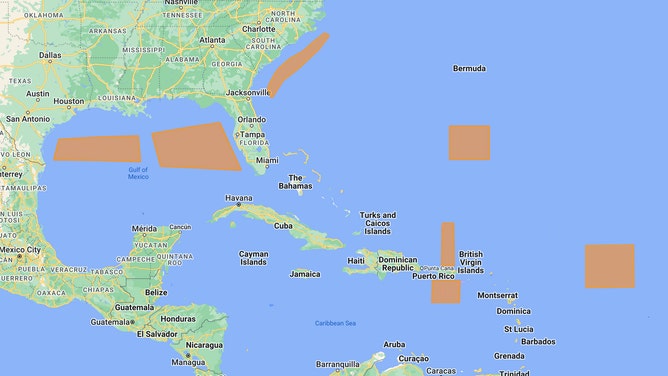 Each saildrone is equipped with instruments to measure air temperature and relative humidity, barometric pressure, wind speed and direction, water temperature and salinity, sea-surface temperature and wave height and duration.
"We are excited to expand this effort to collect vital data in both the Atlantic and the Gulf of Mexico," said Saildrone CEO Richard Jenkins. "Combining in-situ ocean data with a better understanding of the ocean floor will help us predict both storm intensity and storm surges, keeping our coastal communities safer from these destructive events."
Partnering with NOAA and other U.S. government environmental agencies, Saildrone data will be made available in near real-time to meteorological agencies across the globe and used to help feed computer forecast models.  
Be sure to download the FOX Weather app to track any storms in your area and receive potentially life-saving weather alerts issued by the National Weather Service. The free FOX Weather livestream is also available 24/7 on the website and app and on your favorite streaming platform. The FOX Weather Update podcast also provides weather information for the entire country.