Not a drop to drink: Rainwater polluted by chemicals worldwide, study says
Scientists took water samples across the globe and found PFAS pollution in remote areas like Tibet and Antarctica. The nearly indestructible class of chemicals were found to stay in our water cycle, and even low concentrations can impact health.
"Water, water everywhere but not a drop to drink," laments Coleridge's Ancient Mariner – at least not safely. A recent study published by the American Chemical Society shows that may be the case across the world, not just on his small boat. The findings found traces of the chemical class PFAS in rainwater as far as non-industrialized Antarctica.
Perflouroalkyl and polyflouroalkyl substances, PFAS, are a group of thousands of chemicals used to make non-stick surfaces like Teflon pans and make other things stain repellent. They repel grease, oil, water and heat. You can find them used in cookware, clothes, cosmetics, food packaging and fire suppression foam.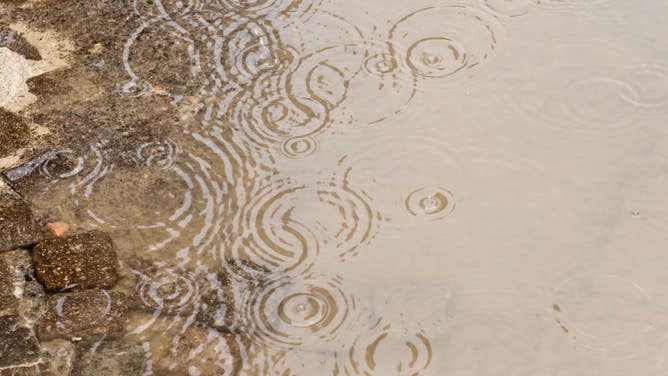 "They are manmade chemicals that can be thought of as super surfactants -- they are like detergents. Sometimes they are used directly, sometimes they are impurities and sometimes they are formed through degradation of other substances," explained the lead author of the study, Ian Cousins, Ph.D., of the Department of Environmental Science at Stockholm University. "PFAAs will never degrade in the environment, which has led to them and other PFAS being called the forever chemicals."
They were developed in the 1940s, and only recently did scientists start testing for the presence of PFAS. The study measured rainwater, soil and surface water for just four of the chemicals, and scientists found them everywhere.
FROM PLASTIC TO PLANT-BASED: NEW RULE AIMS TO PROTECT NATIONAL PARKS FROM POLLUTION
Samples taken near a fluoropolymer chemical plant in China came in the most polluted, and samples that were taken in rural areas showed as much concentration of the chemicals as found in urban areas. 
Water in Antarctica and the Tibetan Plateau, which were rarely touched by humans, exceeded the U.S. Environmental Protection Agency's (EPA) health advisory level. This proves that the crystal clear streams high in remote mountains and even fresh snowflakes falling over Antarctica are contaminated by manmade chemicals.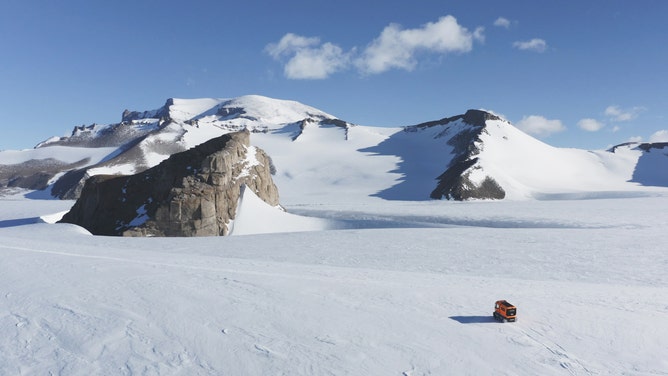 How dangerous are PFAS?
Different PFAS have different toxicity to humans and other animals. For example, the U.S. Food Administration (FDA) authorized the use of certain PFAS for food contact applications. Other PFAS have been linked to (per the EPA):
Increased risk of cancers like prostate, kidney and testicular
Developmental delays in kids
Decreased fertility
Increased cholesterol and obesity
Reduced ability of the immune system to fight infections
Interference with the body's natural hormones
Suppression of vaccine response in kids
"Long-term, low-level exposure to PFAAs may suppress immune responses," explained Cousins. "Children may not be able to build antibodies effectively after receiving vaccines."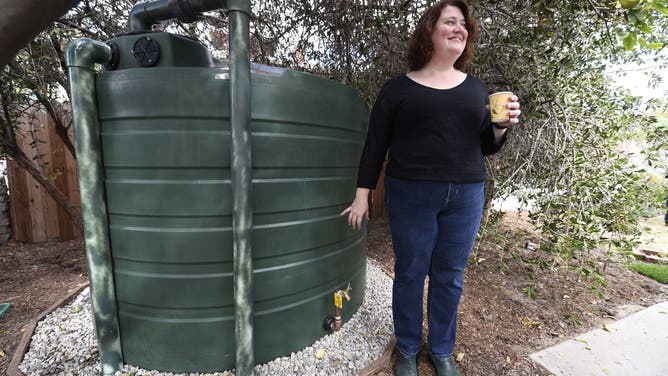 The study, National Institutes of Health, the EPA, the FDA and other agencies and officials say more research into specific PFAS, and their effects on people and animals is essential. Scientists also call for better detection tools. 
KELP IS ON THE WAY: UNIVERSITY PARTNERS WITH NEW YORK OYSTER FARMERS TO REDUCE OCEAN ACIDIFICATION
In June, the EPA issued tougher interim health advisories on specific PFAS concentration levels advising the maximum level of parts per trillion and quadrillion per liter per liquid (sample). For PFOA alone, the advisable concentration dropped by a factor of 100. The agency expects to release a 'PFAS National Drinking Water Regulation' in the fall.
Cousin's study pointed out that in 22 years, the PFOA guideline for West Virginia dropped by a factor of 37.5 million to the current EPA level. The current level is lower than every rainwater sample taken for the study worldwide and 14 times lower than the lowest level found on the Tibetan Plateau.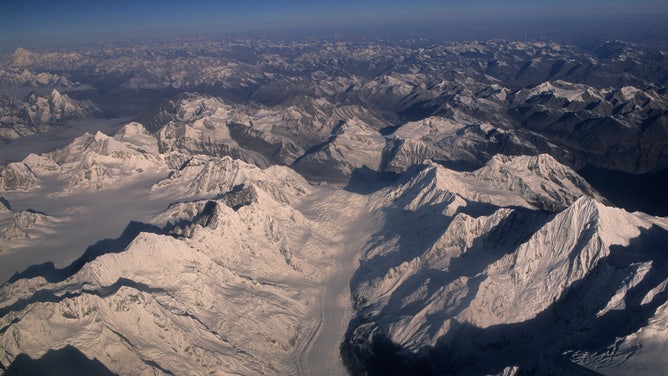 Per EPA guidelines, all rainwater would need to be filtered to be below advisory levels before it is safe for drinking.
"There isn't much that can be done to protect ourselves against the long-term, low-level exposure. PFAAs are also in the food chain so in all of our food as well as our water, explained Cousins. "We'll have to live with this uncertainly while we wait for PFAA concentrations to slowly decline. They will not degrade, but they will slowly dilute into the deep oceans."
HOW A MINERAL USED IN CAT LITTER COULD HELP FIGHT CLIMATE CHANGE
EPA guidelines for PFAS concentration in drinking water are low because the agency took into account other ways that humans ingest PFAS that are harder to measure. Inhaling household dust from carpets with a stain repellant, breast milk, swallowing contaminated soil, working in manufacturing or firefighting even breathing in sea air can add to your chemical intake.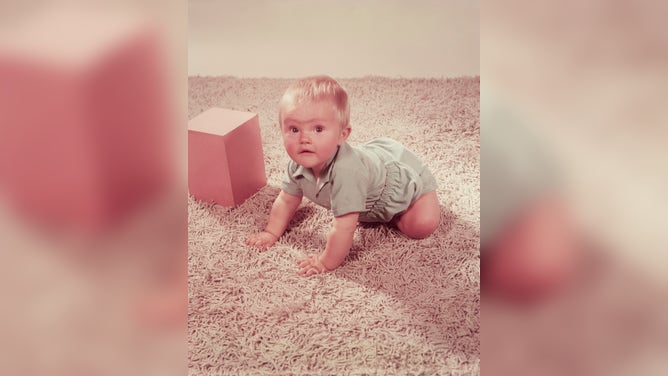 PFAS also accumulates in fish, called bioaccumulation, which can add to the amount of PFAS in our systems. Authorities in Stockholm advised the public to temporarily not to eat local freshwater fish due to the high chemical levels, the study reported. 
Forever chemicals
"They shouldn't be in nature, and microbes have not adapted to degrade them. The carbon-fluorine bond is the strongest in organic chemistry. The fully fluorinated carbon chains in PFAAs cannot be degraded unless a large amount of energy is used, like high-temperature incineration," said Cousins. "They can be filtered, like with activated carbon [filters], from water, but then you still have to destroy the filtrate -- activated carbon contaminated with PFAAs -- and renew the activated carbon regularly. It's going to be expensive."
Even being diluted by ocean waters does not take the pollutants out of our water cycle – the study calls this global cycling.
HOW TO WATCH FOX WEATHER ON TV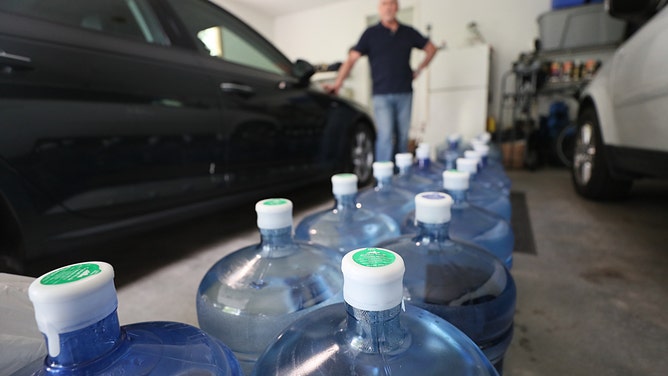 "A recent study has provided evidence that certain PFAS … can be significantly enriched on sea spray aerosols (SSA) and transported in the atmosphere back to shore where they will be deposited and contaminate freshwaters, drinking waters and surface soils," wrote Cousins.
POLLUTION FROM FED-SPARKED WILDFIRES LEAVES NEW MEXICO TOWN WITH UNDER 50 DAYS OF WATER
New studies prompt more action
"There has been some effort to remove impurities from products, but unfortunately, due to past mistakes, we've already released thousands of tonnes of PFAAs," said Cousins of mitigation. "The ones we discuss in the paper are not used these days outside China but remain in the environment and cycle between the Earth's surface and atmosphere.
The 3M Company actually phased out some longer chain chemicals in the early 2000s.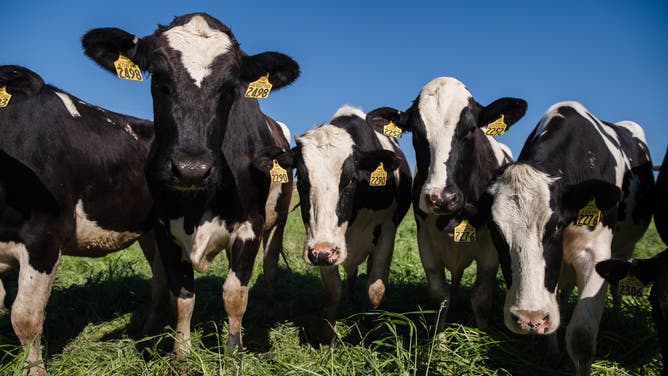 Several agencies in the U.S. are working to reduce PFAS and monitor their effects, according to an EPA press release. The FDA is stepping up testing on foods and packaging. The Department of Defense is cleaning up polluted military sights and looking to decrease PFAS use. And the Department of Agriculture is working with dairies to cut down on contamination. 
What can you do now?
If you are concerned about levels of PFAS in your drinking water, the EPA recommends asking your water utility about the levels or having water tested by state-certified labs. Consider installing a certified water treatment system/filter if levels are unacceptable.