Oklahoma City hotel learns about the dangers of lightning the hard way
Lightning bolts hit several structures so far this week keeping firefighters busy.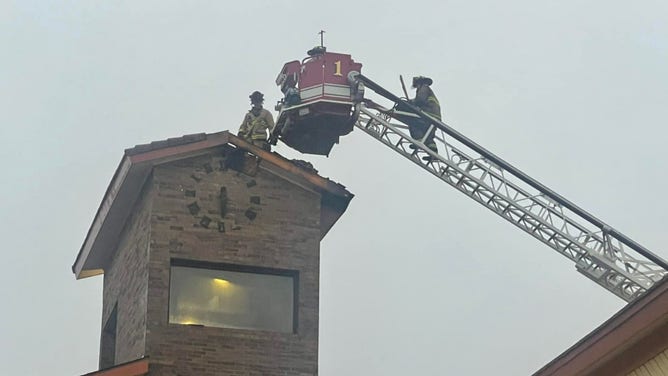 We all know the saying, "You are more likely to be hit by lightning…" when someone talks about something that is not likely to happen. But, the 132 people evacuated from the Best Western Plus hotel in Oklahoma City beg to differ.
Lightning hit the hotel's tower around 6 a.m. Wednesday and started a fire, reported the Oklahoma City Fire Department. Firefighters raised the aerial ladder and had to battle the fire while the storm was still overhead and thunder pealed around them.
WHY YOUR WINDOWS RATTLE FROM THUNDER AND LIGHTNING 
Thunderstorms in Denver ignited buildings late Sunday and early Monday. Denver's South Metro Fire and Rescue said they put out 3 lightning-ignited structures.
Just last month, Tennessee firefighters had to extinguish a natural gas explosion in someone's front yard from a lightning strike.
Local fire departments battled 22,600 fires lit by lightning between 2007-2011, according to a study by the National Fire Protection Association (NFPA). On average the fires caused 9 deaths, 53 injuries and $451 million in property damage each year. Around 19% of those were house fires.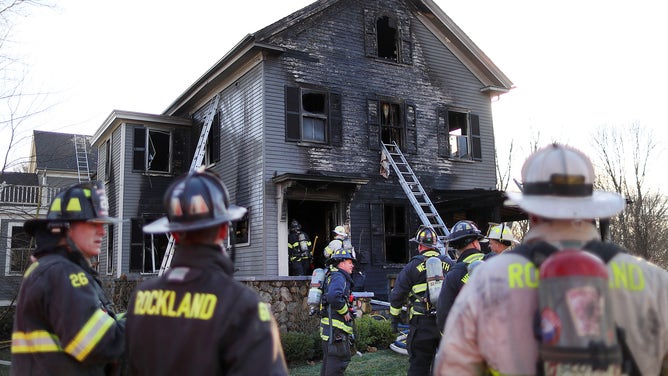 Lightning-sparked fires are most common from June to August in the late afternoon and evening. But the oil well fire and Colorado fires started overnight.
US STRUCK BY 194 MILLION BOLTS OF LIGHTNING LAST YEAR, LED BY TEXAS' 42 MILLION STRIKES 
The study shows that between 2008 and 2012, lightning started an average of 9,000 wildfires per year. The average fire caused by lightning burned almost 10 times as many acres as an average human-caused fire, 402 acres compared to 45 acres.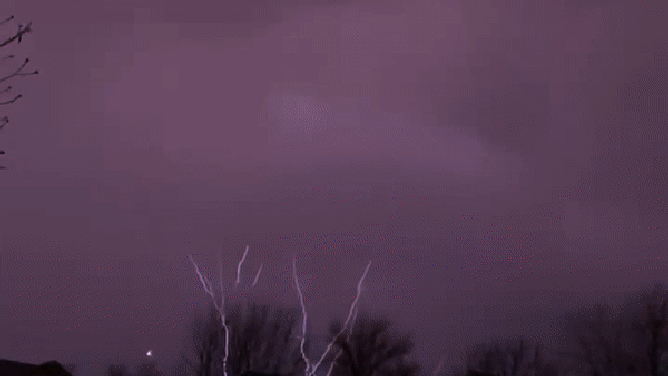 Last year, lightning touched off 6,344 wildfires which burned over 4.1 million acres across the U.S.
WHAT HAPPENS WHEN SOMEONE IS STRUCK BY LIGHTNING 
NOAA reports that about half of Colorado's forest fires, over 1,200, are started by lightning.  Dry lightning, without rain, is the common culprit. Strong gusty winds of a thunderstorm can fan an ember and cause it to explode into flames and spread up to a mile on the strong winds.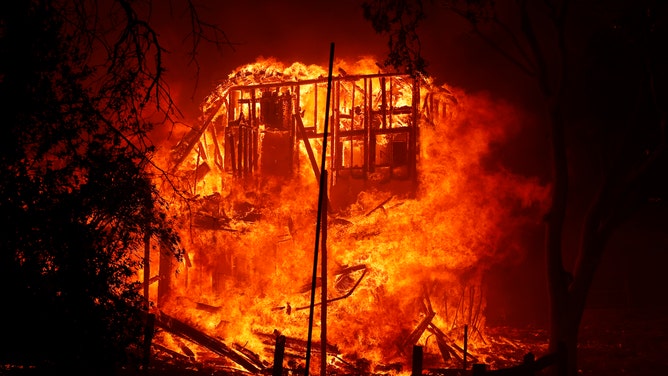 California's North Complex Fire, ignited by lightning, killed 15 people in August 2020. The August Complex Fire, also sparked by lightning was the largest in California burning over 1 million acres and burning 935 structures. 
'IT WOKE ME UP!': ATMOSPHERIC LID MADE FOR JARRING THUNDER IN NEW YORK 
The NFPA points to the deadliest U.S. fire started by a lightning strike in January 2006. The bolt caused a coal mine explosion which killed 12 people.
The deadliest lightning strike in world history killed over 300 people in Luxembourg in 1807 when it struck a gunpowder factory, according to the National Association of Fire investigators. 
The National Severe Storms Lab (NSSL) reports there are an average of 20 million cloud-to-ground flashes in the contiguous 48 United States. Flashes can hit the ground more than once resulting in an average of 30 million ground strikes. 
CLICK HERE TO GET THE FOX WEATHER UPDATE PODCAST
Air around lighting heats up to 18,000 to 60,000 degrees. A bolt contains billions of watts and 100 million to 1 billion volts. So it is not hard to understand how it can start structure and wildfires.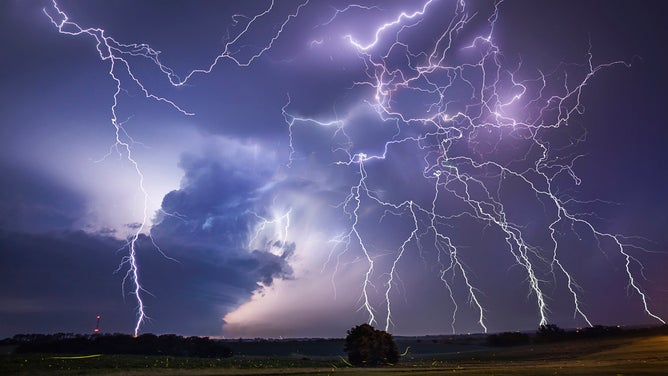 Lightning can travel for miles, the NSSL documented a lightning strike about 10 miles away from the thunderstorm. It struck a bicyclist in the helmet and the victim said the skies overhead were blue.
Storms continue to threaten Oklahoma City through the evening. Watch FOX Weather on TV or check out the app, FOXWeather.com  to stay ahead of the storms.