How to prepare for this week's snow in the Plains, Midwest
It's still too early to predict exact snow totals, but moderate to heavy snowfall is expected
Parts of the Northern Plains and upper Midwest could see their first significant snowfall of the season starting Wednesday, so now is the time to prepare to make sure you can weather the storm.
The setup
The precipitation will likely start as rain, but the colder air will quickly rush in and change the rain over to snow, starting in northeastern North Dakota on Wednesday morning, then into northwestern Minnesota in the afternoon.
The rain will then turn to snow across the rest of northern Minnesota on Wednesday night as the snow tapers off in North Dakota.
The snow will continue in northern Minnesota on Thursday, and then the rain will begin to change over to snow in north-central Wisconsin and the western Upper Peninsula of Michigan.
A second batch of snow is expected to develop Thursday night into Friday across the Dakotas, northeastern Nebraska, Minnesota, Iowa, western and central Wisconsin, parts of northern Illinois and the western Upper Peninsula of Michigan. The snow should be winding down in most of those areas Friday night or early Saturday morning.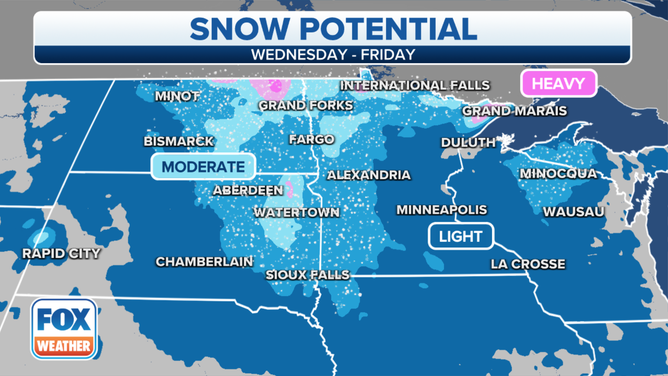 The heaviest snow is projected to fall from eastern portions of the Dakotas into western and northern Minnesota, north-central Wisconsin, and Michigan's western Upper Peninsula. However, it's still too early to predict snowfall totals.
Preparing for the storm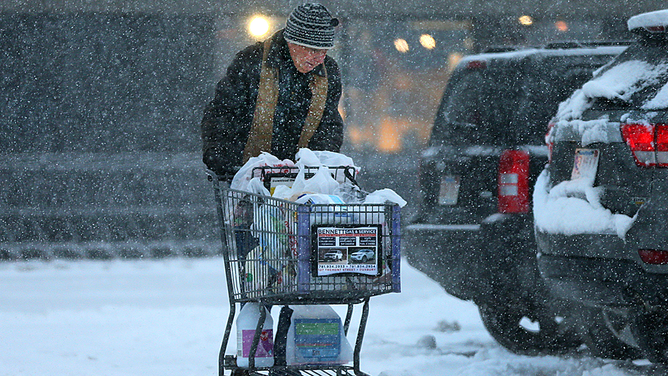 While this first snow event of the season likely won't be a blockbuster storm, it's always a good idea to take a look at your emergency kit and replenish it if you're running low on some supplies. 
You'll want to make sure there's enough food, water, medication and anything else used every day, for every person in your house, including pets, in that kit to last for at least 72 hours, according to ready.gov.
You should also make sure you have smoke alarms and carbon monoxide detectors installed and tested with extra batteries on hand.
It's also a good idea to have a first-aid kit, flashlight, candles and matches, a battery-powered or hand-crank radio and a NOAA Weather Radio with a tone-alert feature.
If you need to travel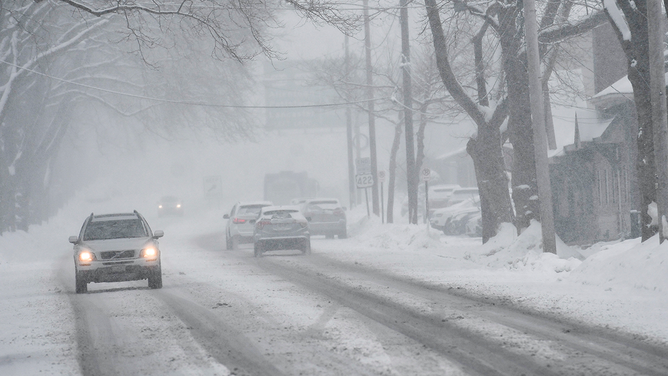 It's always best to stay home and off the roads during a winter storm, but if you do need to travel, there are items you should, and shouldn't, keep in your vehicle.
Make sure you have a charger for your cell phone, a first-aid kit, flares or reflective triangles (in case you break down), and jumper cables. Don't forget a flashlight, extra batteries, an ice scraper, blankets and extra clothes.
For more items you should keep in your car this winter, click here.
There are also items you should never keep in your vehicle when temperatures plunge and winter weather moves in.
Don't leave any medication, electronics, canned foods or liquids in your vehicle overnight during the winter or a winter storm.
For more items you should never keep in your vehicle this winter, click here.
Vehicles can be dangerous for your four-legged friends, too. If you're heading out in your vehicle during a storm or on a cold day, make sure to bang on the hood or honk the horn. 
Cats find warm car engines appealing, so making loud noises before you start up the car or begin to drive will hopefully get them to scurry off.
Don't forget about your pets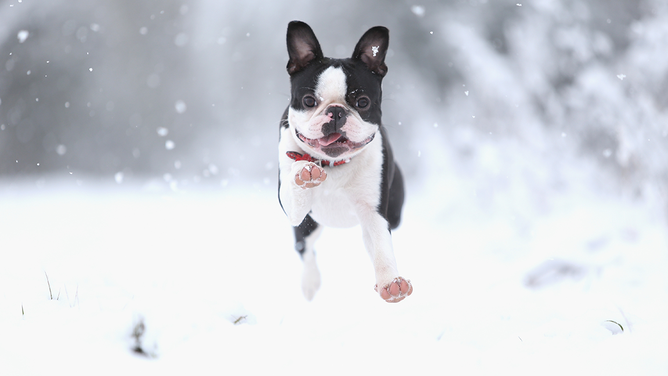 Pets are an important part of your family, so don't forget about them when preparing for and during a winter storm.
Like humans, pets are susceptible to the cold and frostbite, despite their fur. So try and keep them indoors during any inclement weather.
Try to get them a distinct collar. Did you know snow and ice can hide scents that help your furry friend find their way home? Getting them a distinctive, labeled collar can help you find them if they get lost.
For more ways you can protect your pet during the winter, click here.