How cold can temperatures get during the coldest time of year?
All-time record-low temperatures are far colder than average-low temperatures
The coldest time of the year is after the winter solstice for much of the United States, but you might be wondering how cold temperatures can get when they dip to their annual minimums in December, January and February.
Using 30-year averages from NOAA's National Centers for Environmental Information, we can look at the coldest average-low temperatures for select cities in each region of the country.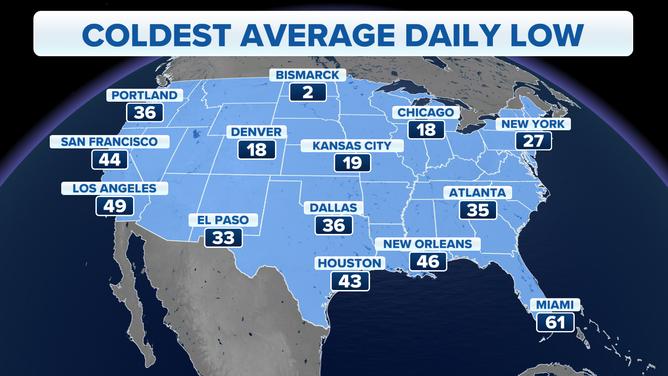 It's important to keep in mind that these temperatures are strictly long-term averages.
The actual coldest temperatures of the year can be colder or warmer than the values shown on the map above and in the tables below.
WHEN IS THE COLDEST TIME OF YEAR?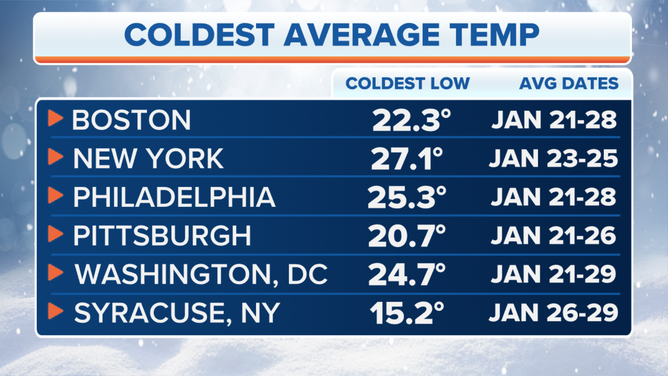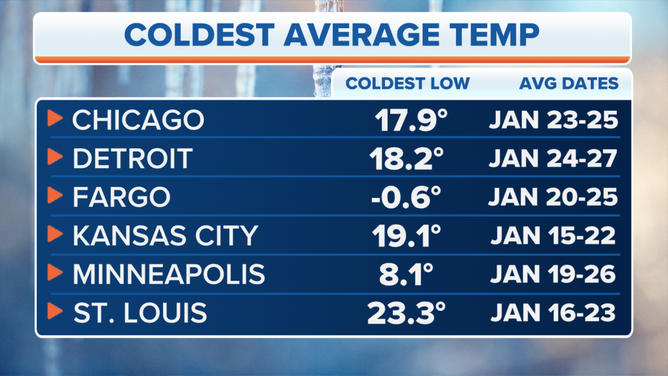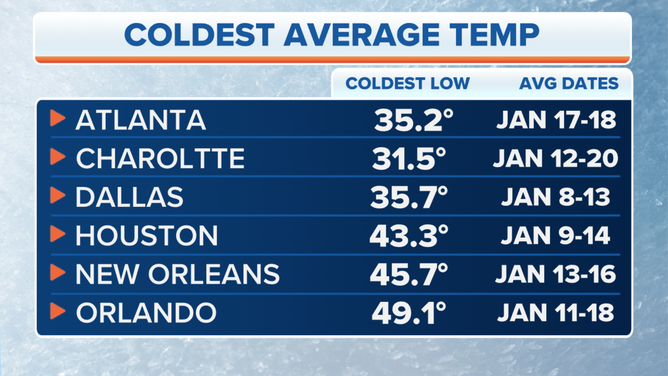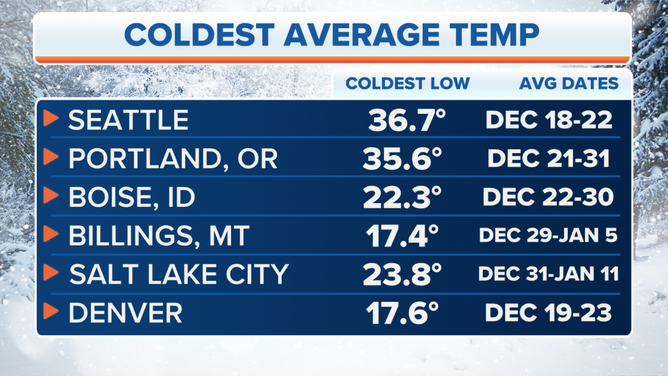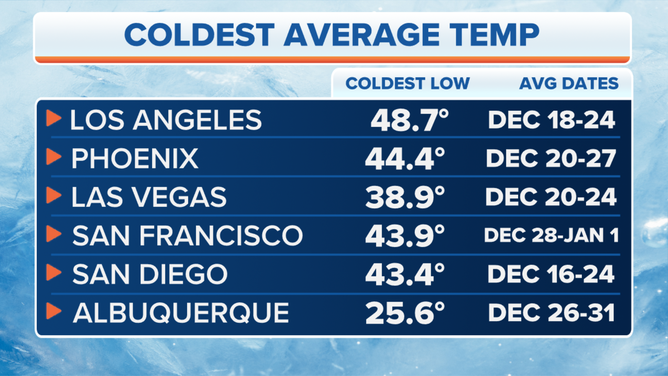 NOAA FINDS 'SMALL BUT NOTICEABLE SHIFT' IN COLDEST TIME OF YEAR FOR EASTERN U.S.
The following animation illustrates how average-high temperatures change over the course of the winter from December through February.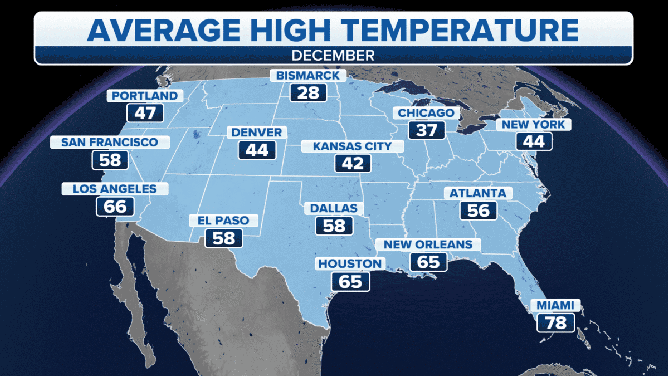 This next animation shows the evolution of average-low temperatures between December and February.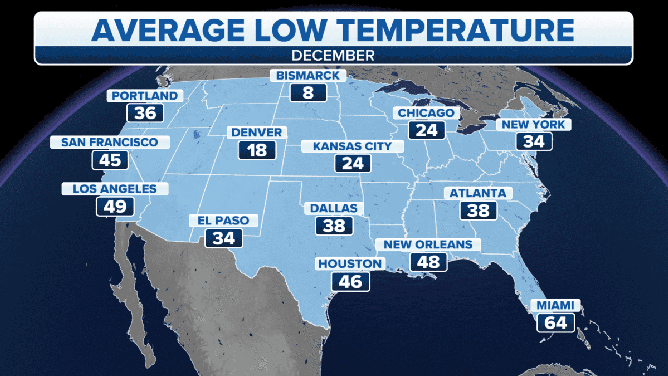 But we all know the weather doesn't always follow averages. All-time record-low temperatures are far colder than average-low temperatures.
Bismarck, North Dakota, dipped to its record low of minus 45 degrees twice, once on Jan. 13, 1916, and again on Feb. 16, 1936.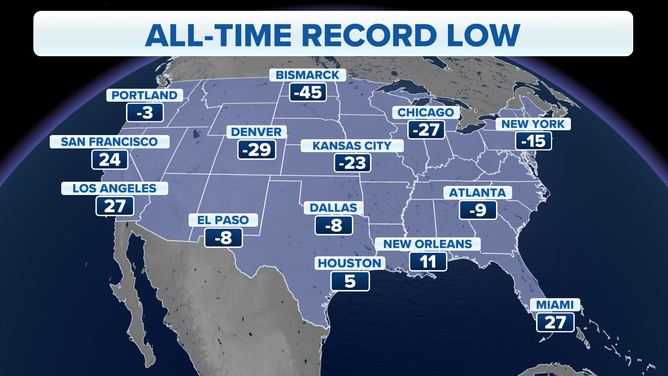 Kansas City, Missouri, set its all-time record low of minus 23 degrees on back-to-back days, Dec. 22 and 23, 1989.
NEW YORK CITY ARGUABLY HAS THE MOST UNIQUE WEATHER OBSERVATIONS IN AMERICA
The coldest temperature ever recorded in New York City was minus 15 degrees on Feb. 9, 1934.