Tornado rating scale examined for possible revamp
On average, 1,300 tornadoes form each year
NORMAN, Okla. – Every year, hundreds of tornadoes are ranked using the Enhanced Fujita Scale, but as observations and research improve, meteorologists believe it will be only a matter of time before the ranking system is revamped.
The practice of assigning tornadoes a rank from zero to five began in 1971 by Dr. Ted Fujita, and it received a major revamp in 2007 to better reflect tornado damage surveys.
Storm Prediction Center Meteorologist Dr. Christopher Karstens believes the current scale maybe too simplistic, which could lead to incomplete depictions on what is actually happening on the ground.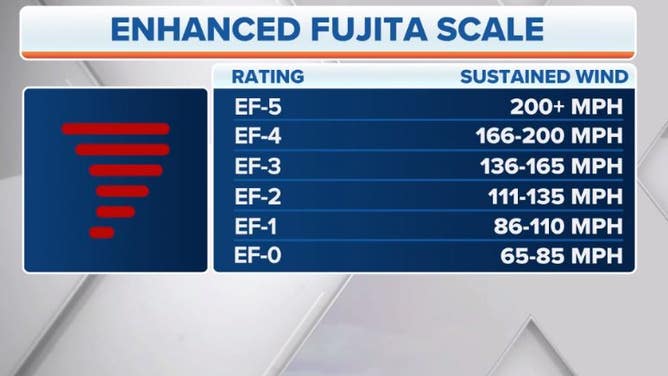 "There are still fundamental questions about what the wind speeds are like near the ground and how fast they are," Karstens said.
Questions surrounding these whirlwinds of terror have been around for generations, but with higher quality videos, such as the recording of the EF-3 tornado that rolled through Andover, Kansas, in early April, experts are better able to examine tornadic events, which one day could help better define the Enhanced Fujita Scale.
HOW TO WATCH FOX WEATHER ON TV
"It is probably one of the most revealing, evidentiary pieces of video that we have on a tornado," Karstens said, referring to the Andover video. "The way technology has advanced is probably offering a really good and unique way of trying to sample and get a better sense of what the environment really close to the ground is like for these tornados. I think the more of this stuff that happens, we'll probably get something that that could be even more revealing."
The SPC meteorologist believes that when damage is more scrutinized and understood, it could be part of enhancement of the scale's narrative.
A publication in the American Meteorological Society Journal also highlighted the challenges of accurately ranking a tornado when damage is not assessable or apparent.
The authors believe further advancements and access to satellite data following a storm's destruction could be ideal for better identifying a tornado's damage path.
7 THINGS TO KNOW ABOUT TORNADO ALLEY
Calls for a review of the EF scale grew louder after a 2.6-mile-wide tornado impacted El Reno, Oklahoma, in 2013.
The monster tornado was originally only rated as an EF-3 after a damage survey, but the National Weather Service made the rare move of upping the twister to an EF-5 because of radar data.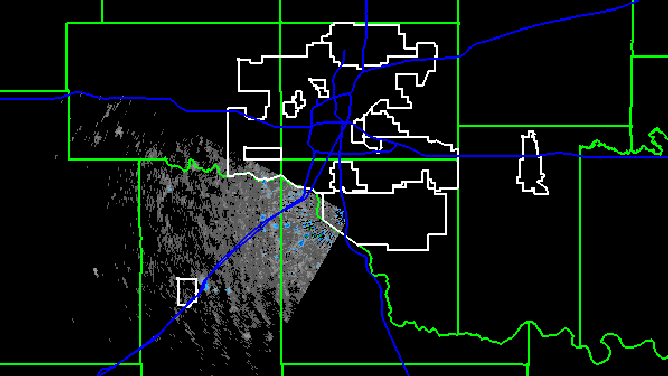 7 THINGS TO KNOW ABOUT TORNADO ALLEY
A review of the current ranking system is being led by the American Society of Civil Engineers Group and has a long way to go before it reaches any type of stage where it would be used by meteorologists. 
Suggested changes to the Enhanced Fujita Scale would likely undergo a more exhaustive assessment and public commentary periods similar to NOAA's Hazard Simplification Project, which is underway to revamp weather alerts into simpler products.
"It is going to be on its own timetable in terms of when it's ready. But there are a lot of experts volunteering their time and efforts toward it. And of course, we want to try to get this right," Karstens said.