Top dangers to watch out for at the beach this summer
According to WebMD Chief Medical Officer Dr. John Whyte, a few dangers lurk in the sand, the water, the food we might eat and the beverages we might drink under the sun.
Nothing says "summer" quite like a day at the beach.
But as many Americans travel to beaches this summer, they should keep in mind a few tips to keep their families safe as they enjoy the sand and sunshine.
According to WebMD Chief Medical Officer Dr. John Whyte, a few dangers lurk in the sand, the water, the food we eat and the beverages we might drink under the sun.
The margarita burn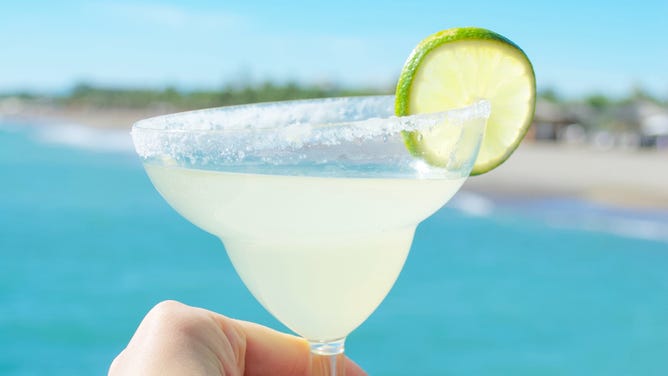 7 THINGS TO KNOW ABOUT SUNSCREEN

Beachgoers may slather on sunscreen to protect themselves from dangerous UV rays. However, some unsuspecting items in kitchens and coolers may increase the chances of sunburns.
Oranges, limes and other citrus fruits can cause a condition known as phytophotodermatitis, according to Whyte. Nicknamed a "margarita burn," phytophotodermatitis is a burn caused by citrus fruit juices making lips and skin more sensitive to sunlight.
Other foods that can cause phytophotodermatitis include celery and figs. Whyte recommends being careful when you eat these foods and making sure to wipe off any residues to prevent the possibility of phytophotodermatitis.
Racing across the hot sand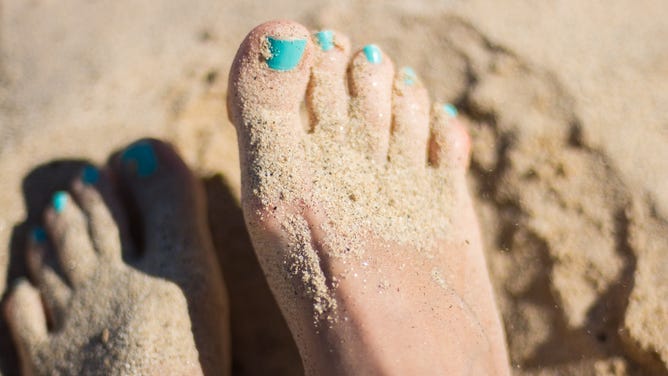 Many beachgoers have found themselves battling piping hot sand as they race from the cool water to their towels or the boardwalk.
According to Whyte, sand can reach up to 120 degrees on a hot day – enough to cause serious burns on the bottom of your feet.
HERE ARE THE TOP 10 BEST SECRET BEACHES IN THE US
Because of this, he recommends beachgoers wear sandals when they walk across the sand in order to avoid burning their feet. He also noted the importance of wearing light-colored sandals, as black and dark-colored sandals absorb more heat and become too hot to wear.
Swimming in cold water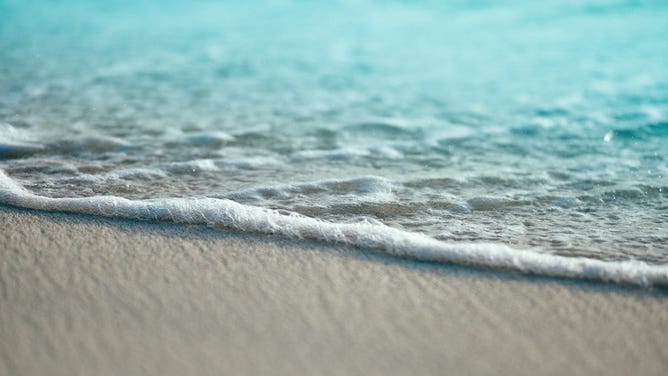 While air temperatures rise during the spring and early summer, the temperature of the ocean water is still relatively cool this time of year and may present dangers for swimmers.
SWIM SAFETY: DON'T LET YOUR KIDS SWEAR THIS COLOR IN THE POOL
Swimmers who remain in water that is 70 degrees or cooler for longer than 10 minutes run the risk of experiencing hypothermia, according to Whyte. He noted that the body goes into shock, as it sends blood away from the limbs and to the heart and brain to supply them with oxygen.
Before diving into the water this time of year, Whyte recommends limiting the amount of time spent in the water to 5 to 10 minutes at a time. He also suggests letting someone know that you're going into the water.
Drinking enough fluids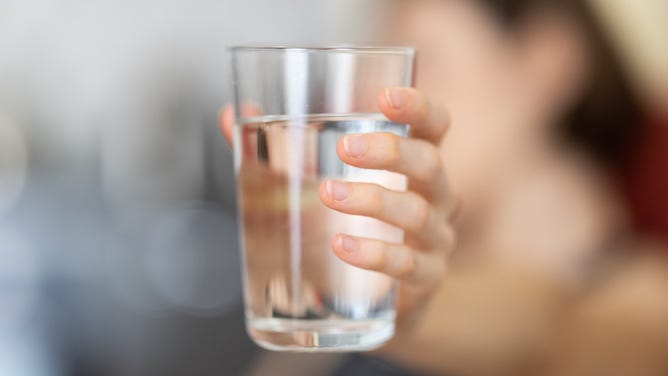 As beachgoers must be cautious about the amount of time spent in cool waters, they must also be vigilant about drinking enough water to stay hydrated.
According to Whyte, drinks that have alcohol, caffeine or sugar can be dehydrating. This can be dangerous, as beachgoers lose fluids as they sweat under the hot sun.
To remedy this, Whyte recommends drinking some water every two hours. If drinking an alcoholic, caffeinated or sugary beverage, alternated every other drink with some water.