7 facts about rain
Rain does not always reach the ground, but when it does, you might notice an 'earthy' smell of the rain
Rainy days are no fun when they ruin your outdoor plans, but many people welcome the sight of rain because it gives them an excuse to stay inside without feeling guilty about sitting in front of the TV all day.
Here's a list of 7 fun facts about rain for you to think about the next time you're stuck indoors because Mother Nature decided your lawn could use a drink of water.
1. There's a spot on Earth that has never seen rain
The Atacama Desert in northern Chile and southern Peru is the driest spot on Earth based on meteorological observations. It averages only 0.019 inches (0.5 millimeters) of rainfall annually, according to Guinness World Records. NASA says it's the driest non-polar desert on the planet.
WHY IT RAINED WHEN YOUR WEATHER APP SAID THERE WAS ONLY A 20% CHANCE OF PRECIPITATION
However, scientists believe there is an even drier spot: the McMurdo Dry Valleys of Antarctica, where some areas have never seen a single rain drop of precipitation in Earth's history, according to EarthDate.org. 
Both of these deserts are so dry and inhospitable that the same tools showing no life on Mars in the 1970s also showed no life in both of these locations on Earth.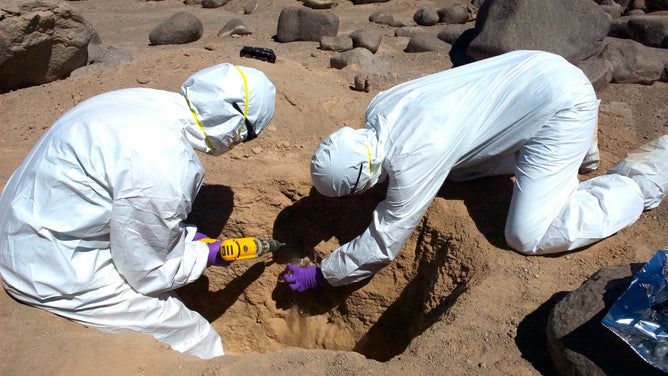 2. Rain does not always reach the ground
When rain falls from the clouds, it usually reaches the ground and leaves you wet if you're caught unprepared without an umbrella.
But if the air is very dry, raindrops can evaporate during their ascent toward the Earth's surface, so in terms of sensible weather, it would just be cloudy.
Rainfall drops that evaporate before reaching the ground is called "virga."
WHY DRY THUNDERSTORMS POSE WILDFIRE, DUST STORM RISKS
3. The smell of rain is very distinct
Even though water is generally odorless, you might notice an "earthy" smell when it first starts to rain. This scent actually comes from the moistening of the ground, according to EarthSky.org.
Known as "petrichor," this term for the distinct smell of rain was coined by Australian scientists in 1964, according to the American Chemical Society.
Actinobacteria – tiny microorganisms that can be found in rural and urban areas, as well as in marine environments – are the main contributor to petrichor. They decompose dead or decaying organic matter into simple chemical compounds. A byproduct of their activity is geosmin, an organic compound that contributes to the rain's smell.
Tiny particles called aerosols are ejected when raindrops hit the surface, and the geosmin that may be present on the ground or dissolved within the raindrops is then released in aerosol form. Our noses are able to pick up the petrichor scent that's present in those aerosols.
4. What is the shape of a raindrop?
Raindrops are not actually shaped like teardrops. In fact, the most common raindrop is shaped more like a hamburger bun, according to the United States Geological Survey.
"Small raindrops (radius less than 1 millimeter) are spherical; larger ones assume a shape more like that of a hamburger bun," the USGS says. "When they get larger than a radius of about 4.5 millimeters, they rapidly become distorted into a shape rather like a parachute with a tube of water around the base – and then they break up into smaller drops."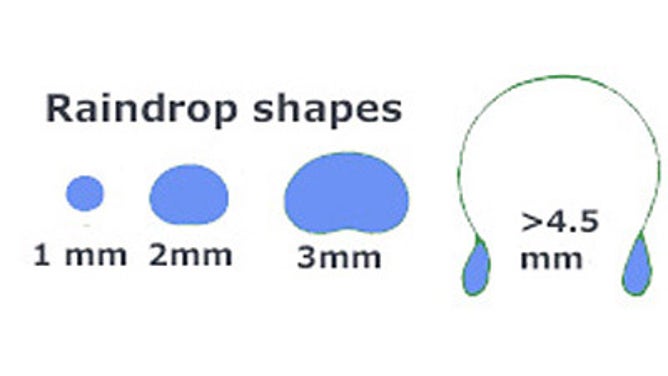 So "raindrop" is technically a misnomer, but we can probably agree that it sounds better than "rainbun."
EXPLAINING FLOOD ALERTS ISSUED BY THE NATIONAL WEATHER SERVICE
5. How much does a raindrop weigh?
The term "heavy rain" is certainly not referencing its weight. 
An average raindrop weighs just 0.001 ounces (0.034 grams), according to the physics department at Union University in Tennessee. That's less than an eyelash. 
HOW HEAVY IS IT REALLY GOING TO RAIN?
6. It takes about 2 minutes for a raindrop to reach the ground
While the height at which raindrops fall from the clouds varies, they descend toward the ground at an average speed of 14 mph, according to the United Kingdom's Met Office.
If we assume the clouds are located at an altitude of 2,500 feet, that means according to data it would take a raindrop just over 2 minutes to reach the surface.
The Met Office notes that larger raindrops can fall as fast as 20 mph, while the smallest raindrops might take up to 7 minutes to tumble toward the ground.
7. The rainiest place in the world is in India
Lastly, the seventh interesting fact about rain is Mawsynram, in India's Maghalaya state, is the rainiest place on the planet. According to WorldAtlas.com, it averages 467.4 inches of rain annually.
The Indian monsoons bring moist southwesterly winds off the Bay of Bengal. The winds bump into the Himalayas and are forced to rise up the mountains, which enhances the precipitation on the windward sides and drops enormous amounts of rainfall on the village of Mawsynram. 
WHAT AND WHEN IS THE MONSOON SEASON?
About 1,000 inches of rain fell in Mawsynram in 1985, the most rainfall the village has ever received in a calendar year, according to WorldAtlas.com.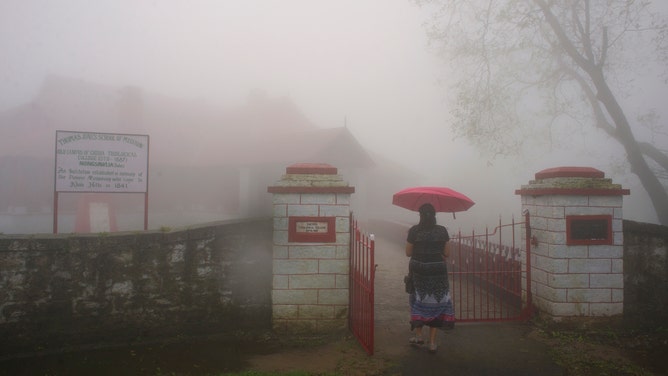 Be sure to download the FOX Weather app to track any storms in your area and receive potentially life-saving weather alerts issued by the National Weather Service. The free FOX Weather livestream is also available 24/7 on the website and app and on your favorite streaming platform. The FOX Weather Update podcast also provides weather information for the entire country.