Community unites to rebuild storm-damaged restaurant in California
A popular spot in Santa Cruz County, Zelda's on the Beach, was flooded with feet of water as multiple rounds of atmospheric river storms doused the area over the past week.
CAPITOLA, Calif. – The ocean crashed through the walls of Zelda's on the Beach, leaving the popular California restaurant drenched and left in ruin.
Multiple rounds of storms battered the seaside spot of Capitola over the past week, causing the sea to churn with powerful waves that flooded onto the coast.
SEVERE THREAT EMERGES IN CALIFORNIA AS ONSLAUGHT OF ATMOSPHERIC RIVER STORMS CONTINUES TO SLAM STATE
Floodwater, dirt and debris surged into many homes and businesses, such as Zelda's on the Beach, and caused immense damage.
"We got hit pretty hard," said co-owner of Zelda's on the Beach Josh Whitby during an interview with FOX Weather multimedia journalist Robert Ray on Monday.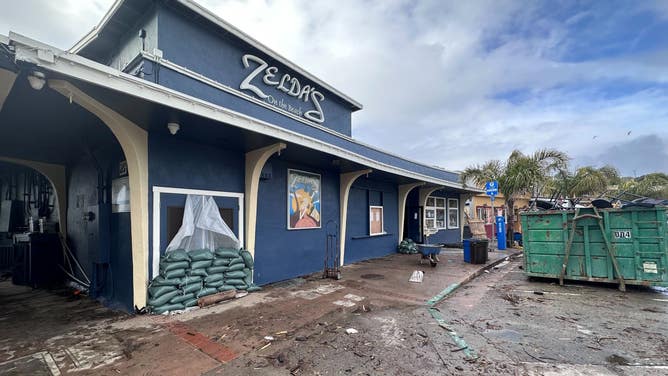 According to Whitby, waves began hitting the restaurant on Thursday. 
The waves took out some of the walls and also sent large pieces of wood – taken from a pier destroyed by the storm – into the restaurant.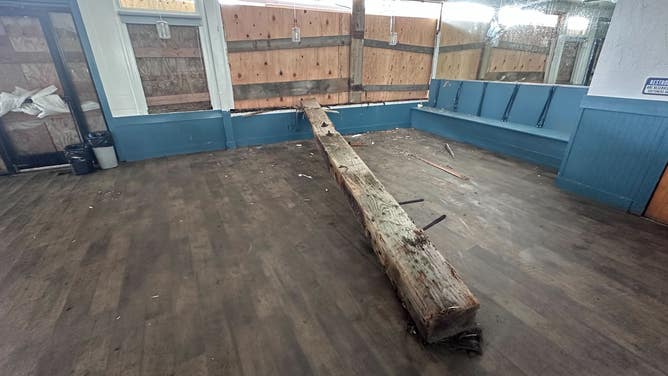 Whitby noted how the restaurant had experienced some storm damage in 1983, but nothing compared to recent damages.
"This is the worst it's been that I've ever seen," he said.
DRAMATIC TIME-LAPSE VIDEOS WHO FLOODWATERS TURN ROADS INTO RIVERS FROM ATMOSPHERIC RIVER SLAMMING CALIFORNIA
Despite the devastation, Whitby remains hopeful for the future of Zelda's on the Beach.

Customers, strangers and employees alike have come by to lend a hand to help clean up.
"The community comes together – Capitola is great for that," Whitby said. "Everybody is down here. The businesses are all together to help, just make everything work."
He hopes to reopen the restaurant by spring break.