'Hasn't Kentucky had enough?': Team Rubicon continues disaster relief after Mayfield's devastating year
An EF-4 tornado devastated the western Kentucky town of Mayfield in December 2021. The following July, historic floods killed at least 39 people in eastern Kentucky.
KENTUCKY – Team Rubicon continues to provide relief efforts to Kentucky residents nearly a year after a deadly tornado struck and months after deadly floods destroyed the Bluegrass State.
Last December, an EF-4 tornado barreled through the small town of Mayfield, located in Graves County in western Kentucky. The tornado destroyed nearly 900 homes and killed 22 people in the county.
Team Rubicon deployed its teams to provide emergency relief. The nonprofit, veteran-led organization mobilized volunteers from across the country and Canada to assist with relief efforts such as roof tarping and chainsaw operations, according to Team Rubicon Incident Commander Jarrett Brown.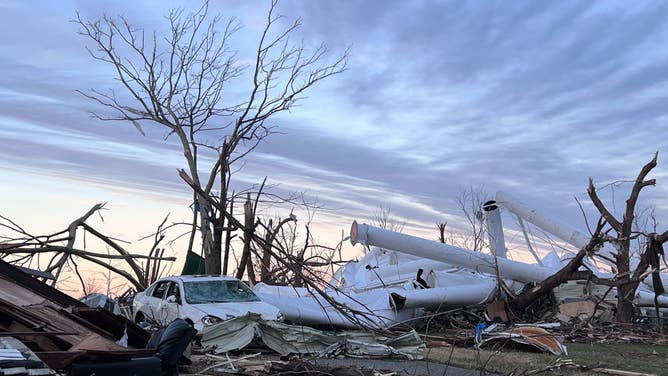 The organization mobilized its units again that following July, when historic floods poured into Jackson, Hazard and other small towns in eastern Kentucky. Between 7 and 10 inches of rain fell in the Appalachian area, causing floods that killed at least 39 people.
"My first thought was, 'Hasn't Kentucky had enough this year?'" said Brown, who returned to the Bluegrass State during the state's second deadly weather disaster in less than a year.
"But I love working with the people of Kentucky and was honored to be able to go back and help lead those operations," he added.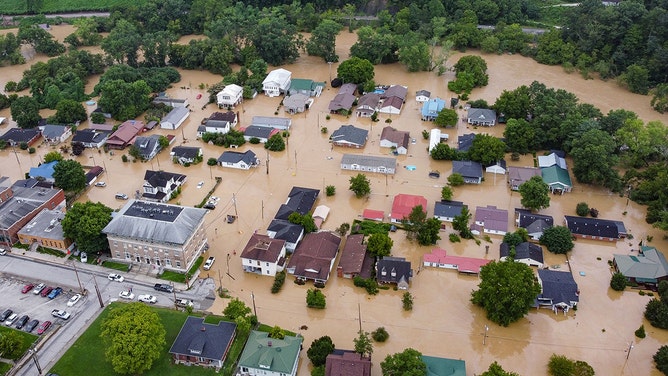 According to Brown, part of Team Rubicon's operations involves monitoring all storm systems throughout the country. When a potential need is identified, they send teams to meet with local city officials and other stakeholders to see how they can assist.
Team Rubicon volunteers, which Brown refers to as "the grey shirts," mobilized and stayed with the storm victims in Kentucky. Even when the Mayfield tornado struck leading up to the holidays, the gray shirts opted to stay in Kentucky to help rather than return to their own homes and families.

"It shows how dedicated they are to serve those on their worst day," Brown said. "Having a large presence over all the holidays during that time, to the community, it shows Team Rubicon's commitment to help them no matter what time of the year it is, when that need is most needed."
Team Rubicon was founded in 2010 and has spent more than 1 million hours deployed in response to disasters around the world. Recently, they have provided relief efforts to areas destroyed by hurricanes Ian and Fiona, which struck the U.S. and Puerto Rico, respectively.