Smashing video: Huge hail hammers Texas car lot, blankets parts of Oklahoma like snow
Golf ball to baseball-sized hail rained down on the Southern Plains late Sunday and Monday morning.
"Welp. There goes the cars," wrote Fronkensteen on X, formerly known as Twitter. Huge hail hammered areas across Texas and Oklahoma late Sunday and early Monday, along with severe thunderstorms.
Texas State Representative Caroline Harris took the video of row after row of smashed windshields at a Round Rock, Texas, Kia dealership. The hail left impressive dents on roofs, hoods and trunks.
"Just crazy," she commented on X.
During the storm, she was in her car, sheltered under an overpass, waiting for the hail to let up.
"Looks like baseball-sized hail from here," she posted. "Everyone stay safe and listen to the warnings."
Take a look at the video. Impressive geysers of water splashed up as the stones fell into puddles. The scene under the overpass looked calm, but just beyond, the heavy rain and hail created a mist when it smashed down on the highway.
Texas officials report "significant" property damage, power outages and local flooding.
WHAT'S BEHIND ALL THE GIANT HAIL THAT HAS PELTED THE SOUTH?

Friday evening, a Garland, Texas, resident showed off the studded stones that fell from the sky. One took up their entire palm.
Heavy rain and hail held up the Major League Soccer match in Austin on Sunday night, too. Fans sheltered under the overhangs in the Q2 Stadium. They could barely see across the field at the most intense times of the storm.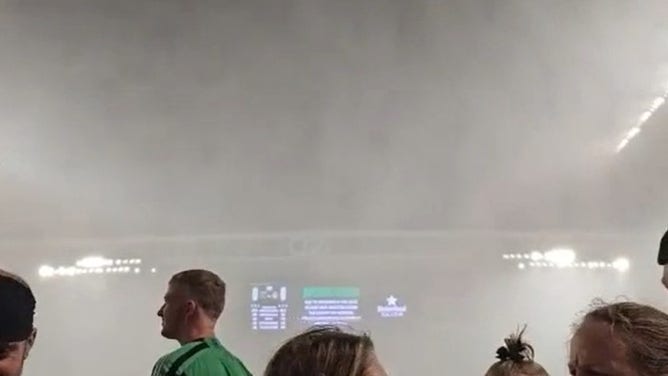 After several hours of rain delay, Austin F.C. and the L.A. Galaxy tied the match 3-all.
COLORADO'S COSTLIEST HAILSTORM CAUSED $2.3 BILLION IN DAMAGE
Henryetta, Oklahoma, was clobbered on Sunday afternoon as well. The video shows the fast and furious hail blanketing the street, looking more like snow.
AT LEAST 90 INJURED AS GOLF BALL-SIZED HAIL PELTS CROWD AT COLORADO'S RED ROCKS AMPHITHEATER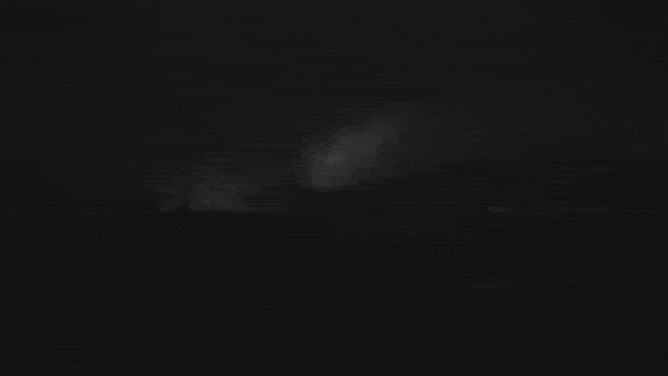 Storms knocked out the power in Temple, Texas, Sunday night. Frequent lightning lit up the sky over the neighborhood.
NOAA's Storm Prediction Center placed the southern half of Texas at a marginal risk of severe thunderstorms through Wednesday.