Colorado's costliest hailstorm caused $2.3 billion in damage
The most destructive hailstorm in Colorado's history pounded the Front Range on May 8, 2017. Cities like Denver saw the costliest hailstorm in history.
DENVER, Colo. – Coloradans are used to frozen precipitation falling from the sky. But it wasn't snow that caused $2.3 billion in damage. It was hail. 
"Colorado's most expensive insured catastrophe" took place on May 8, 2017.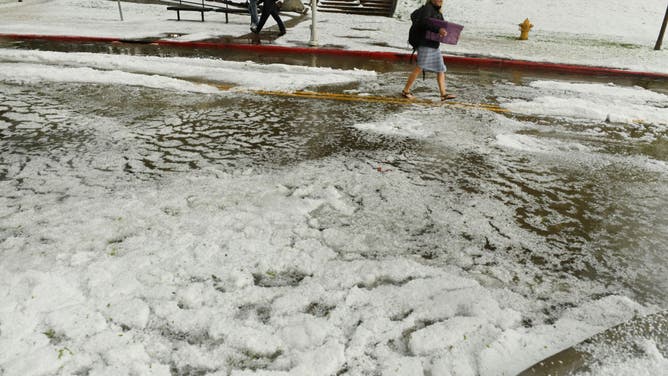 The monster hailstorm pounded Colorado's Front Range, filling streets with hail that looked like a winter snowstorm.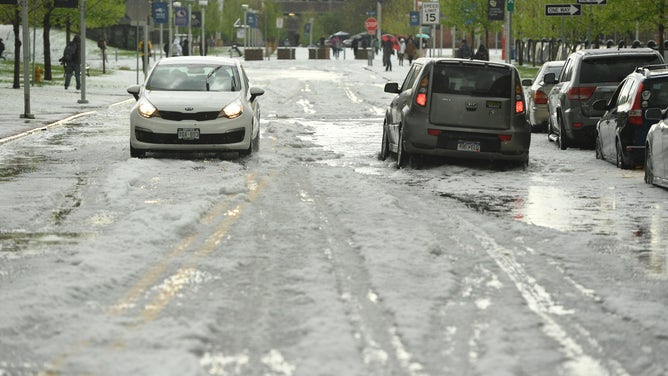 Hail as big as golf balls shattered windows, damaged cars and put holes through many properties.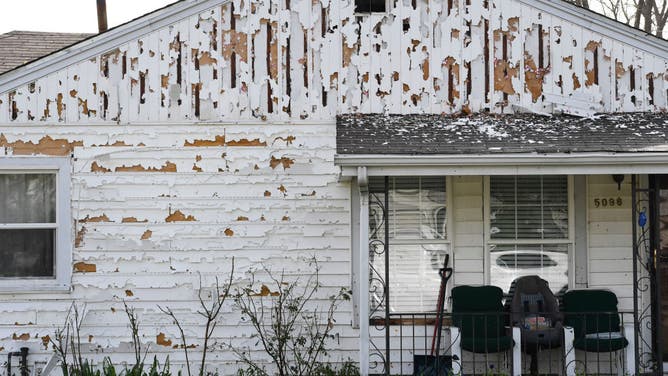 The fast-moving storm hit at the beginning of rush hour, damaging many vehicles along roads across the area.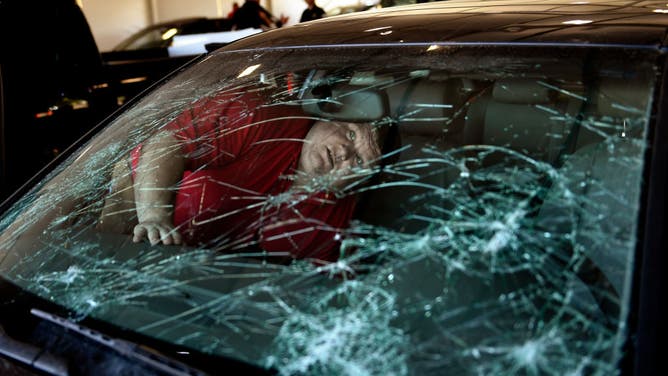 The National Insurance Crime Bureau says that approximately 167,000 auto and 100,600 homeowners' insurance claims were filed due to the severe weather. 
In downtown Denver, hail blanketed Coors Field before the Rockies took on the Cubs.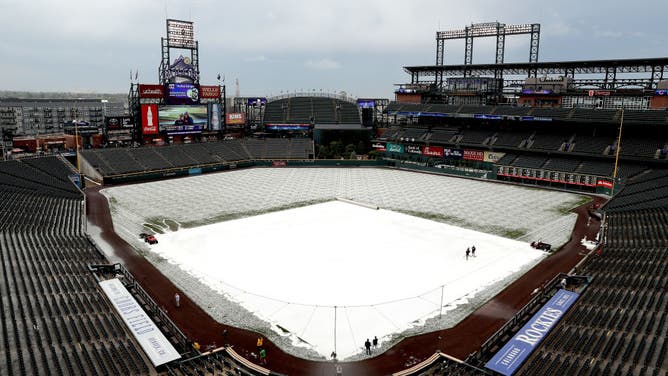 Photos showed workers shoveling the hail off the covered field.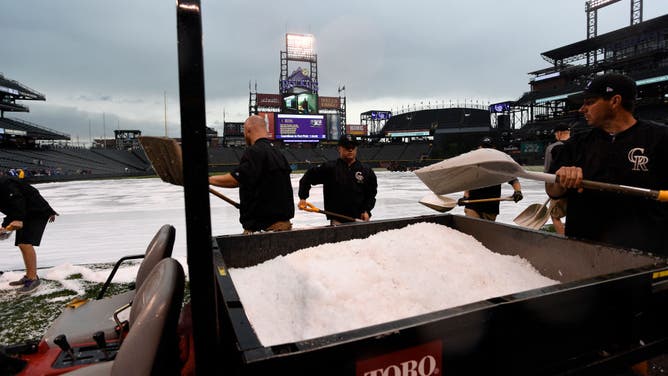 Further west in Lakewood, the Colorado Mills Mall was severely damaged and forced to close. Hoses needed to be hooked up to dry out the property because the storm caused the roof to collapse.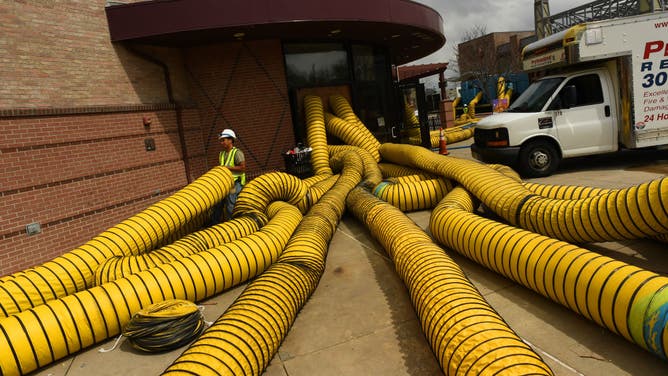 "I never thought hail could cause that much damage," FOX Weather social media producer Joe Dahlke said. "I think about hail damage on the cars but never inside buildings."
Dahlke said the hail also damaged several high-end vehicles in Lakewood. 
The NICB says that the next closest hailstorm didn't even come close – $767.6 million on July 20, 2009. 
"Colorado's most damaging hailstorm demonstrates the magnitude of the damage that can result from a single storm," says Carole Walker, Executive Director of the Rocky Mountain Insurance Information Association.