Pets rescued from Hawaii wildfires have paws burned 'down to the bone' while thousands still reported missing
Dozens of animals have been rescued, ranging from cats and dogs to birds, guinea pigs, rabbits and chickens.
LAHAINA, Hawaii – Thousands of pets are missing on the island of Maui, while the ones that have been rescued are being treated for severe burns and internal injuries caused by the Hawaii wildfires.
An estimated 3,000 pets are missing and 370 lost reports of pets have been filed, according to Maui Humane Society.
The organization has received about 52 animals from Lahaina, ranging from cats and dogs to birds, guinea pigs, rabbits and chickens.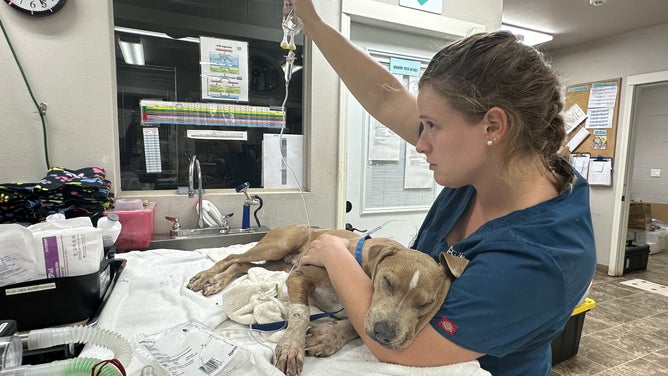 The animals have experienced a number of injuries, such as smoke inhalation, burns and blisters ranging in severity.
DEATH TOLL FROM HAWAII FIRES EXPECTED TO CLIMB OVER 100 IN COMING DAYS AS CADAVER DOGS SCOUR THROUGH ASHES
"We have seen the paws of some of these dogs come through that are completely scorched all the way down to the bone," said Katie Shannon, director of marketing and communications at the Maui Humane Society.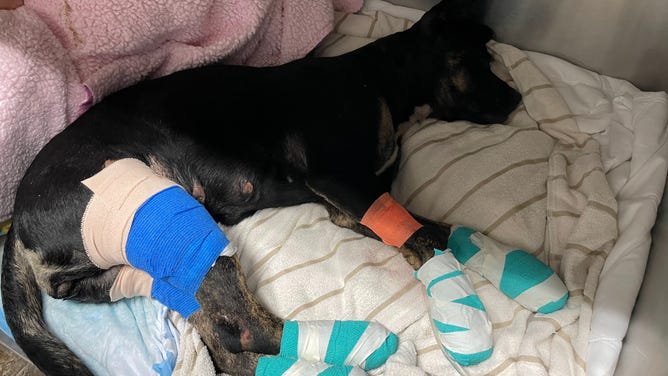 "It's terrible to see a lot of these animals," she added. "You cannot distinguish even if it was your own pet, you might not recognize it."
AERIAL FOOTAGE SHOWS SHEER DESTRUCTION AFTER DEADLY HAWAII FIRES ACROSS MAUI
Shannon noted that the extent of injuries, particularly internal damage, can take days to fully understand.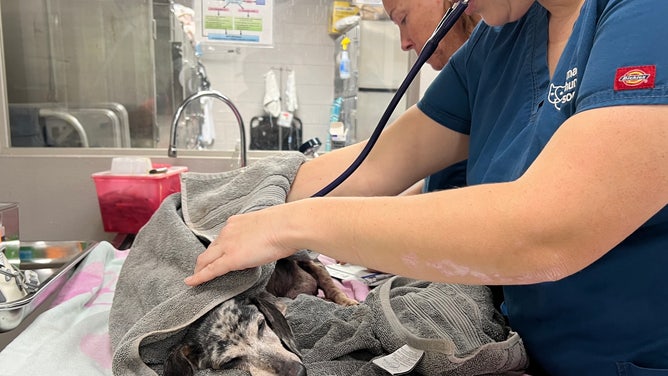 In the meantime, the Maui Humane Society has reunited eight animals with their owners, many of whom have struggled to return to Lahaina due to traffic delays and restrictions.
How to help Maui animals

For those seeking to help animal rescue efforts, Shannon asked for monetary donations, which would help provide ongoing shelter and medical supplies for the animals.
"We are so grateful for everyone showing their support, but we know that this is a marathon and not a sprint," she said. "We are going to be in this for weeks, months, years to come, and the monetary donations are the best way that we can support those in need."
Donations can be made at the Maui Humane Society website.
As of Tuesday afternoon, thousands of buildings have been destroyed in Lahaina, and the death toll of the Hawaii wildfires nears 100. The wildfire event is now the deadliest wildfires in modern U.S. history.