New Jersey denies Tropical Storm Ida victims Federal funds to rebuild
Rebuild on your own dime or take a buyout are the options many displaced New Jersey residents face after Tropical Storm Ida destroyed their homes. Manville is just the first flood-prone town to be notified of the change in state policy.
MANVILLE, N.J. – A change in state policy denies some New Jersey residents earmarked Federal funds to rebuild 2 years after Tropical Storm Ida destroyed their homes.
Eric Vaughn was one of the 78 Manville residents who got an email from the state saying he was no longer eligible for the money to raise-up his home and rebuild. His only option for the Federal funds would be a buyout.
"The State has established a policy that prohibits the deployment of federal funding in the area where your home is located for the purposes of home elevation and storm damaged repairs," read the email.
HURRICANE IDA: A LOOK BACK AT THE MONSTROUS STORM THAT KILLED OVER 50 PEOPLE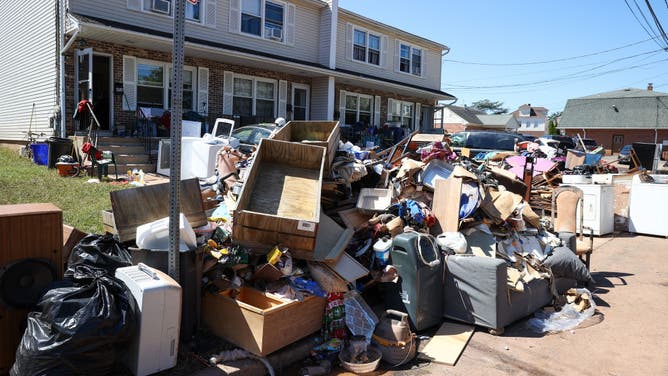 Homeowners waiting for FEMA funds to rebuild are no longer eligible
Manville Borough ordinances and Federal rules allow residents to rebuild with funding as long as they lift the living space of the home above typical flood levels, according to the New Jersey Monitor. But, states can decide how the earmarked Federal money can be spent. Vaughn's home was eligible for the grants until the August 9 announcement. 
About $10 million that would have gone to elevating homes will now go to buyouts. About 39 applications for elevation were in process, the Manville mayor told NJ.Com.
Vaughn, the single dad and his two young sons have been living in an RV in front of the destroyed home in blue collar Manville since September 1, 2021. That was the date Tropical Storm Ida dropped inches of rain on the state. Two rivers on either side of the town of 11,000 residents overflowed, submerging floodplains in about five-and-a-half feet of water.
HOW IDA'S SMALL EYE COMPARES TO OTHER MAJOR HURRICANES THAT HAVE STRUCK THE US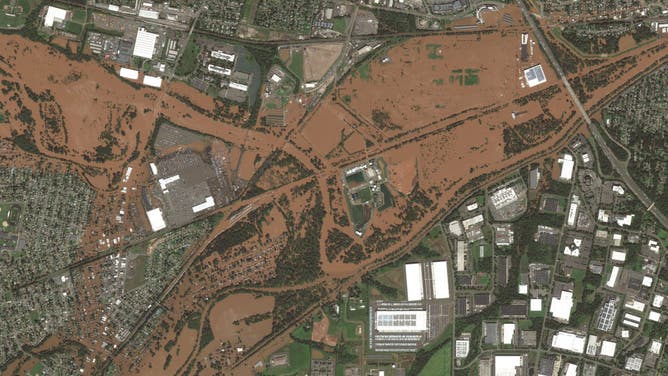 "We lost everything. And here we are, two years later, the house is still in shambles," Vaughn said as he showed FOX Weather's Katie Byrne the chest high water level during the storm.
"They're re-appropriating funds. They're no longer allowing elevation in this area because it's too high risk," he continued while walking through the interior of his home reduced to studs. "Either we take a buyout or we elevate at our own cost, or we stay as is at our own risk."
About 17% of the town, 500 homes and 2,000 residents fall into the buyout only zone in Manville. State officials say that Vaughn and his Ida-impacted neighbors are the first to be notified of this new policy.
"As the first locality in which the policy is applied, Manville will inform how buyouts are conducted in large flood-prone areas across the state," a spokesperson for the Governor told NJ.com.
BEWARE THE 'I' STORM: IT HAS MORE RETIREES THAN ANY OTHER LETTER USED FOR ATLANTIC HURRICANE NAMES
"Despite the best of intentions, structures elevated in accordance with the municipal ordinance in these areas of high water will not be sufficient for tomorrow's climate change-driven floods," a DCA official told NJSpotlightNews.com. "These factors led to the determination that elevations are not the best risk-reduction alternative for these vulnerable areas."
Can't afford to move
Vaughn said he financially has no choice but to move in and risk being flooded again. He would need cash from the buyout to buy or rent. And he is not alone.
"For Manville residents who have been trapped in limbo waiting for aid, who have already invested money into home repairs, or who don't want to leave their homes behind, this could be another devastating consequence on top of an already traumatic disaster," wrote the non-profit New Jersey Organizing Project on their website. "It is absolutely not OK for the state the Department of Environmental Protection or the Department of Community Affairs to completely change the rules after two years of waiting, hoping, applying for more aid, and even more waiting.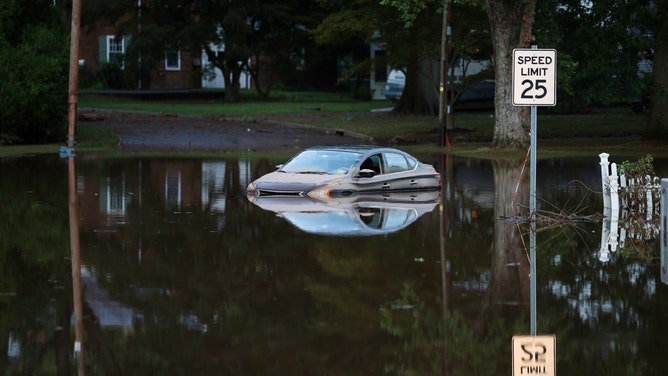 "Many NJOP members in Manville have had their credit tanked by the storm and its aftermath – even if they accept a buyout now, it will be difficult for them to find a new mortgage, especially due to rising home prices," the post continued. "And others have been trying to get a buyout from the beginning, but the process so far has been so slow-moving, complicated, and dysfunctional that we have little hope it will be any different for those who have now been backed into a corner to accept one." 
The state told NJ.Com that officials hope to create a 6-9 month buyout process that currently takes on average of 12 months.
"Floodplain buyouts are the most permanent and cost-effective alternative for protecting human lives and property against inevitable future flood events," a DEP letter said that followed the initial email. "If you voluntarily sell your property to Blue Acres, the acquired structures will be demolished and the land preserved as deed-restricted open space, forever." 
Blue Acres is a state-led program that was established in 1995.