Many more countries than US count on National Hurricane Center's watchful eye
NHC meteorologists are responsible for tracking storms for nearly 30 countries across 2 oceans
As the tropics heat up and storms begin to form, there's a group of federal meteorologists whose job it is to track whatever develops.
The National Hurricane Center, based in Miami, Florida, is responsible for issuing forecasts and alerts for any tropical cyclones that develop or have the potential to develop.
Daniel Brown, warning coordination meteorologist and senior hurricane specialist at NHC, said most people are familiar with the office's duties regarding the Atlantic Ocean, but they may not understand just how large their area of responsibility really is.
HOW TO WATCH FOX WEATHER ON YOUR TV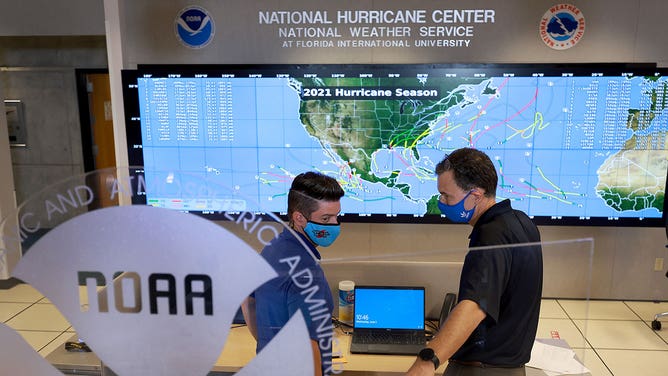 "The National Hurricane Center covers essentially from the coast of Africa all the way to the Caribbean, Gulf of Mexico, the entire Atlantic basin, and we coordinate with all those countries that have coastlines within that area," Brown said. "We also cover the Eastern Pacific Ocean. I don't think a lot of people realize that."
So, in addition to watching storms across two oceans, the NHC is also responsible for issuing storm forecasts for nearly 30 countries that fall within those boundaries, including the U.S.
'IT BECAME ALL ABOUT HURRICANES': NEARLY 50 YEARS IN FLORIDA TAUGHT BRYAN NORCROSS ABOUT MONSTER STORMS
"We have 28 member nations within what's called the World Meteorological Organization's Region IV Hurricane Committee, and it really covers countries all the way from the Cabo Verde Islands out in the eastern Atlantic, all those countries across the Caribbean, Central America, Mexico, Canada, Bermuda," Brown said.
According to Brown, the NHC names systems and issues forecasts, but then it's up to individual nations to decide how to message that information to their citizens. However, the process is a collaborative one.
7 FACTS TO KNOW ABOUT HURRICANES
"We do coordinate watches and warnings very closely with these countries," Brown said. "We often have coordination calls when something is, say, threatening the eastern Caribbean -- talking about the forecast, recommending where we want to place those watches and warnings, but then, it is up to the individual countries to actually go ahead and say, 'Yes. We agree. We should put up that tropical storm or hurricane watch and warnings.'"
HURRICANE, TROPICAL STORM WATCH VS. WARNING: WHY IT'S IMPORTANT TO KNOW THE DIFFERENCE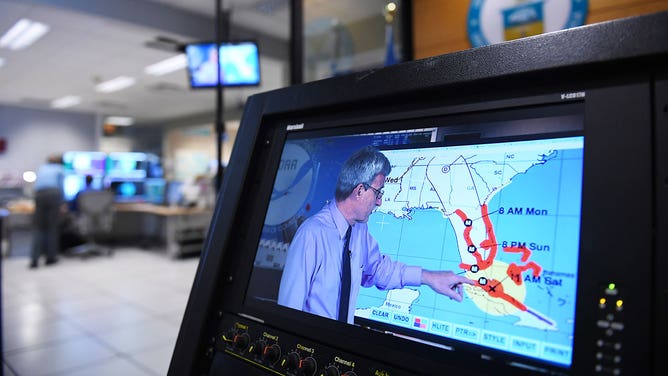 Brown said some countries even send officials to spend time at the National Hurricane Center as part of an attachment program.
"We also host Mexican Air Force officers at the National Hurricane Center to help coordinate some of the overflight clearances for the Hurricane Hunter aircraft, when we need them to fly near or over Mexico into the East Pacific," Brown said. "They're also there and can help coordinate with their country as well when we need the watches and warning coordination."
GET THE LATEST EPISODE OF THE FOX WEATHER UPDATE PODCAST
Atlantic hurricane season runs from June 1 to Nov. 30, while Pacific hurricane season runs from May 15 to the end of November.