'Hope today's the day': Father, officials continue search for 5-year-old lost in historic California flood
On Monday morning, Kyle was riding with his mother when the vehicle became stranded in floodwater. His mother was rescued by bystanders, but Kyle was swept away.
SAN MIGUEL, Calif. – The search continues for Kyle Doan, the 5-year-old who went missing after historic floods carried the boy downstream on Monday morning.
"Hope today's the day," said Brian Doan, father of the missing California kindergartner.
Kyle's mother was driving the boy to school when her truck became stuck in floodwater. The mother was pulled out of the truck by bystanders, but Kyle was swept away.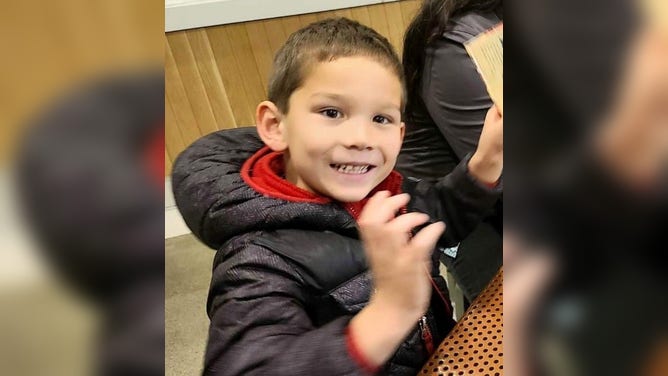 Authorities immediately began searching for the boy on Monday, but as more rounds of rain drench the central California region, rescue efforts continue, and hope persists.
"We have our good moments and bad moments," said Doan, noting how he's trying to be optimistic about his son being found.
According to the San Luis Obispo County Sheriff's Office, approximately 200 personnel are involved in the search.
DRAMATIC IMAGES SHOW DEVASTATION FROM ONSLAUGHT OF ATMOSPHERIC RIVERS SLAMMING CALIFORNIA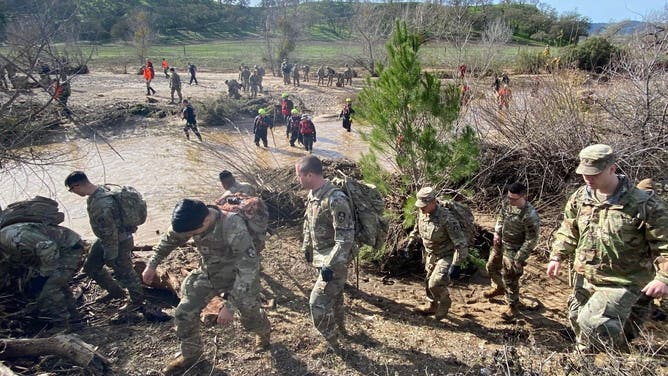 Officials range from the California National Guard to Search and Rescue and Dive personnel from sheriff's offices in San Luis Obispo County and nearby counties.
Police, fire and emergency officials are also part of the search, in addition to air operations, drone teams and six K9 teams from the California Rescue Dog Association.
"They're still committed," Doan said, adding that he speaks with authorities at least three times a day about how the search is going.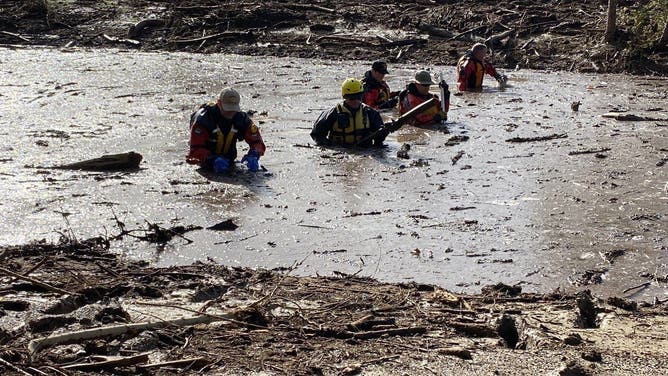 A break in the storm has exposed the amount of debris and silt that have built up from the floodwater, making rescue efforts challenging. However, Doan says he finds strength from his community.
"The support's been very humbling," Doan said. "It's still very unreal as to what's been going on in all their efforts – we greatly, greatly appreciate it."