Striking images show destruction caused by deadly severe weather in the South
Tornado Watches and Warnings were issued on Thursday across Mississippi, Alabama, Georgia, Kentucky and Tennessee.
Several suspected tornadoes in the South caused damage on Thursday, such as a toppled-over building, shredded trees and blown-out walls of a structure.
Severe thunderstorms are sweeping through the region, as dozens of Tornado Warnings were issued across Kentucky, Tennessee, Mississippi, Alabama and Georgia.
FOX Weather is compiling several photos and videos from witnesses and storm chasers documenting the damage as the storms continue to sweep across the South:
Storm scenes from Alabama
As of early Thursday night, 6 storm-related deaths have been confirmed, according to Autauga County Sheriff David Hill.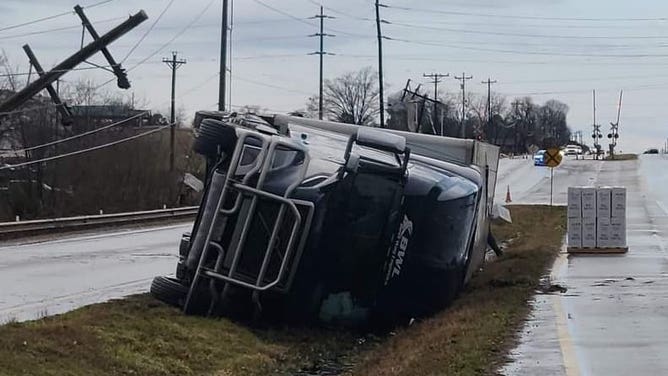 The video below was taken in Moulton, Alabama. It shows uprooted trees, downed power lines and debris scattered across yards and fields, as residents walk around to assess the devastation in their neighborhood.
Further south in Autauga County, a tornado was spotted near Interstate 65.
In the nearby town of Decatur, a small lighthouse was pushed off of its foundation and toppled over onto the concrete.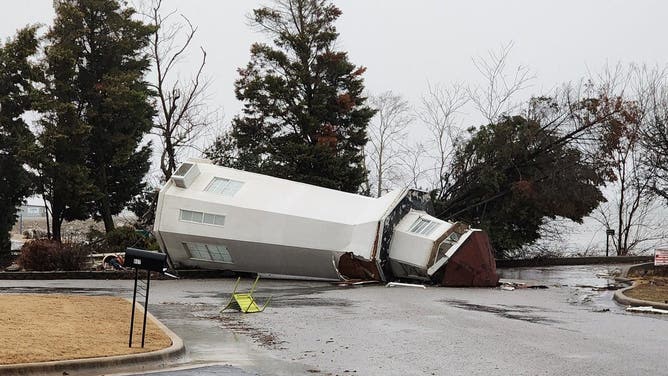 Decatur also saw a semi-truck pushed over during the storm. In the video below, the truck is being set back upright on Highway 20.
Also along Highway 20, power and telephone lines were knocked down.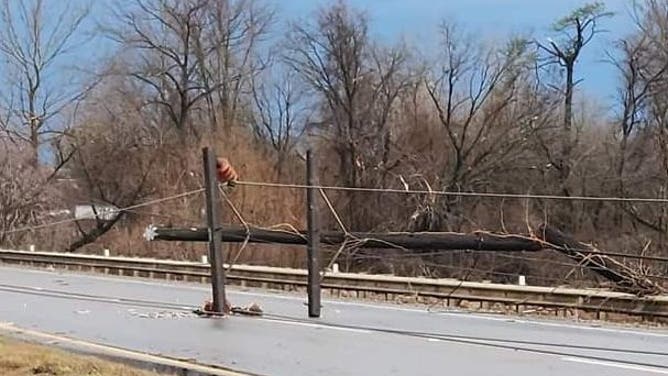 A tornado was spotted in Greensboro central Alabama. 
Near downtown Selma, a neighborhood was eviscerated. Roofs were blown off of homes, power lines were gnarled and trees and branches had fallen into the streets.

This photo taken near Moulton, Alabama shows a possible tornado swirling through the town.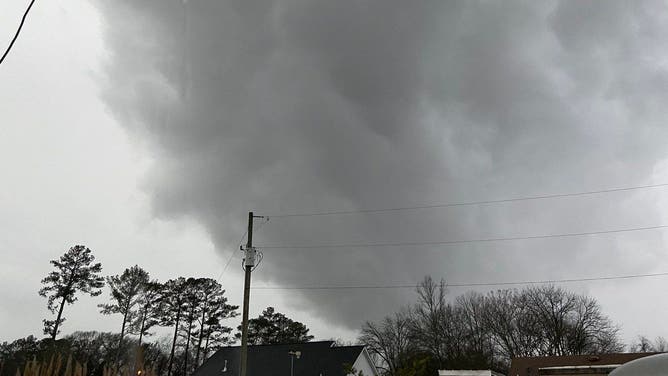 Georgia storm damage
West of Atlanta in Lithia Springs, a warehouse was severely damaged when a wall was destroyed. A tornado blew bricks and cement blocks from the wall onto the ground, exposing the shelves of inventory to the elements. 
The community of Griffin in Spalding County had its local Hobby Lobby destroyed. The photo below shows that part of the roof has been torn off.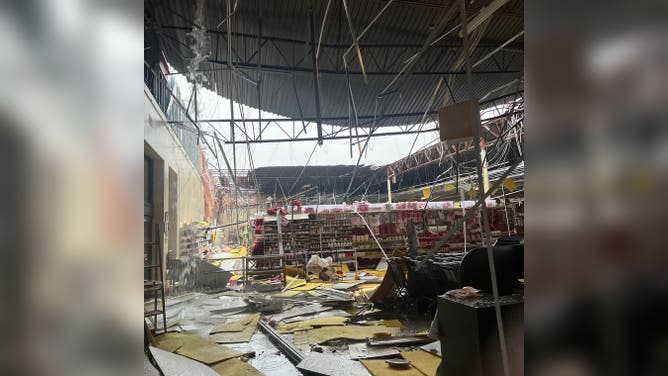 Also in Griffin, several vehicles in the Walmart parking lot were crushed and flipped on their side by a possible tornado.
West of Griffin in LaGrange, Georgia, a semi-truck and trees were knocked over along Interstates 85 and 185.
Mississippi storm damage
In northeast Mississippi, Mississippi Emergency Management Agency recorded the following video of storm damage from a possible tornado:
Kentucky storm damage 
Several houses and barns were devastated in Mercer County, Kentucky.
Nearby in Richmond, trees snapped and fell over onto yards and streets. Some trees fell onto power lines.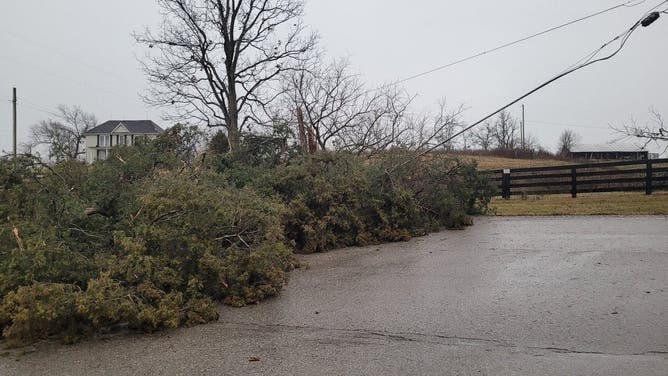 This Richmond home had large chunks of its roof blown off, exposing the inside of the home to the elements.