300 dump trucks traverse Florida neighborhood each day to restore dunes decimated by Hurricane Ian
It's a race against time for Barefoot Beach, Florida, as they rush to restore protective sand dunes that were destroyed by Hurricane Ian before the 2023 hurricane season begins.
BAREFOOT BEACH, Fla. – Beach defenses, millions of years in the making, took Hurricane Ian half a day to tear apart in Barefoot Beach, Florida. The dunes were decimated. Now, the small neighborhood and preserve is rebuilding their first line of defense, just weeks before the start of the next hurricane season.
For two weeks, neighbors have dealt with a sand-filled dump truck rumbling through the home-lined streets every 2 minutes. Monday to Saturday, from 7 a.m. to 7 p.m., 300 truckloads a day move over the brick-paved roads on the barrier island.
"All I can say is, thank goodness," said David Lieberman, president of the Barefoot Beach Property Owner's Association.
TOP 5 COSTLIEST HURRICANES IN US HISTORY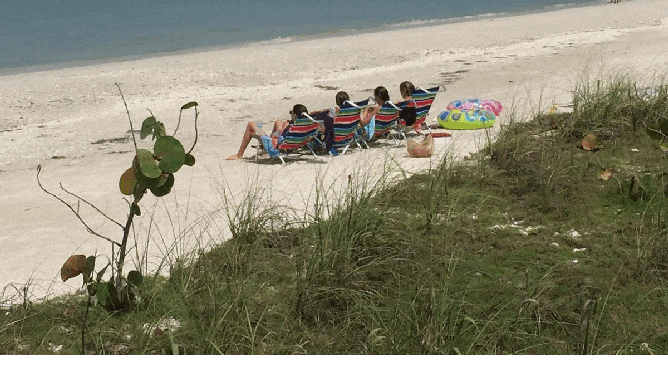 "We had to give the county easements along the beachfront because they're deploying sand and putting their trucks across beachfront property," he added. "So obviously, it was in everyone's interest to give these things, but it took a little while for me to convince people that it was a good thing." 
HURRICANE IAN BY THE NUMBERS: THE SCOPE OF THE CATASTROPHIC DAMAGE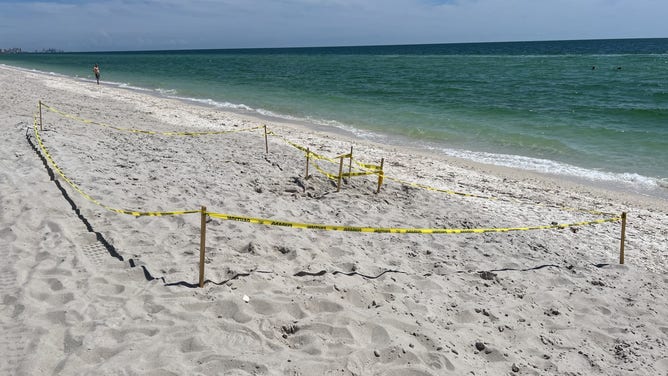 Collier County announced the emergency beach berm construction in December for the second-best beach in the U.S. as ranked by Dr. Beach in 2014. The $20 million project uses three companies to mine the sand from areas in South Florida. In all, 400,000 tons of sand. The project is aimed at refurbishing dunes along roughly 12 miles of beach, including Barefoot.
"Funds have been allocated from Tourist Development Tax funds; it is anticipated that FEMA and the Florida Department of Environmental Protection will provide reimbursement for the expenditure," county officials said in a news release.
HURRICANE SEASON 2022: TAKE A LOOK AT THE SCARS LEFT BEHIND
Nervous Barefoot Beach residents were ready to take on the expensive project themselves before the announcement. Lieberman said that homeowners feared even more loss to their property without the barrier.
"We were originally thinking that we would assess the community and hopefully get reimbursed 50% (by the state) for the dune restoration," Lieberman said. 
Lieberman and most of his neighbors lost the first floor of their homes to Category 4 Hurricane Ian in September. Maximum sustained winds of 150 mph and a 15-foot storm surge pounded the small barrier island and wiped out the dunes that were about 7 feet above mean tide, he said.
'I NEVER FELT ALONE:' FLORIDA WIDOW FINDS COURAGE TO REBUILD AFTER HURRICANE IAN
"I had in my house 6 feet of water," Liberman said. "Everyone's lower level got knocked out, and that dune was basically gone. Sand spread all over the place – in the gardens, on the roads."
Without dunes, small storms can take their toll
Just weeks ago, the community had another scare with a minor storm when water rushed into yards again.
"It was windy, a little bit stormy, coming off the water, and I think it probably was a king tide because of the moon," Liberman said. "We had the tide bridge, the remnants of our prior dune, and water flowed into the various gardens and on the street. There's no doubt what we needed if we were going to preserve what we have in Barefoot Beach, we would need to add a lot of sand to our beaches."
HURRICANES ERODE BEACHES, BUT WHERE DOES ALL THAT SAND GO?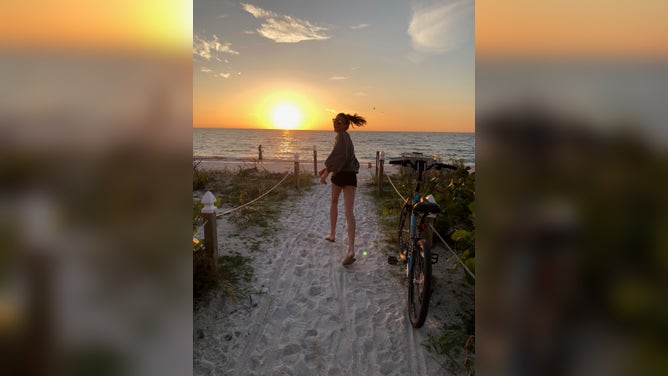 A lot of sand, indeed – 6 cubic yards of sand per foot for 12 miles. The plan states that the county will wait a year for the sand to settle before the next steps. The Barefoot Beach POA is not willing to bet that the sand alone is enough.
"And now we're thinking about ways to make sure we maintain the benefit of it," Lieberman said. "And I think the key thing is adding vegetation, there's certain vegetation with root systems that help preserve the sand." 
HOW TO WATCH FOX WEATHER ON TV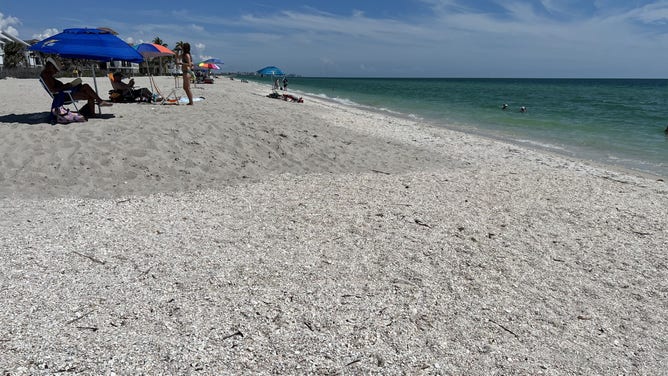 The association is considering the 50% reimbursement plan for the plants and drainage and is currently consulting with engineers and specialists. Lieberman said the community is still grading, adding drainage and irrigation and landscaping.
"So it's happening, but we're definitely not done yet," he said. "We have a lot of work to do."
Ian was the third-costliest hurricane to make landfall in the U.S. It caused more than $114 billion in damage and killed 149 Floridians, according to the Florida Medical Examiner's Commission. Sept. 28 will mark the one-year anniversary.