Reporting with heart: FOX's Geraldo Rivera and Nicole Valdes on covering the aftermath of Hurricane Maria
Rivera covered the storm soon after it struck in 2017, and Valdes followed up on the recovery efforts in 2022
Power outages. Food shortages. Buildings with roofs that are nowhere to be found. 
But also seen among this devastation: young and old people fighting through their tears to bring their county back on its feet.
These are just a few scenes from the latest episode of FOX Weather's "FOX Weather Reports" documentary series.
"FOX Weather Reports: Ruin and Resurrection: The Fury of Hurricane Maria," follows FOX Weather correspondent Nicole Valdes, who takes viewers to her birthplace of Puerto Rico to show how the country is still struggling to rebuild nearly five years after Hurricane Maria. 
WATCH 'THE FURY OF HURRICANE MARIA' NOW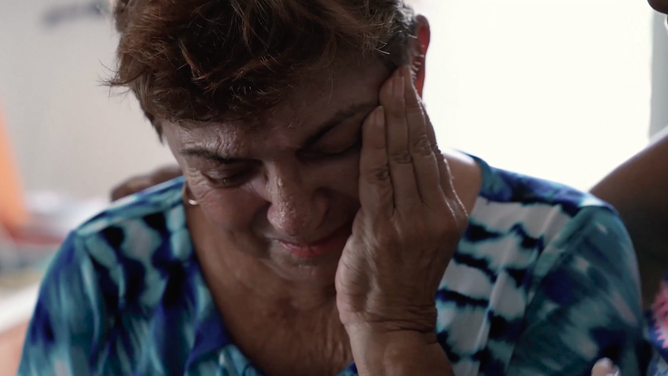 "The physical damage is still there for many people. The emotional damage is still there – it's almost like PTSD for some," Valdes said.
HOW TO WATCH FOX WEATHER ON TV
According to Valdes, in the time since Maria barreled through the U.S. territory in September 2017, it has become the third deadliest hurricane – after Hurricanes Katrina and Harvey – to hit the United States.
"It was devastating," said FOX's Geraldo Rivera.
Rivera, whose father was born in Puerto Rico and who had family members on the island when Maria struck, reported from Puerto Rico within days of the storm making landfall.
"By the time we got there, those that had any walls left had been patched with blue tarps," Rivera said. "To me, the blue tarps became symbolic of Hurricane Maria in Puerto Rico because they would define the way people would live in the weeks and months following the storm."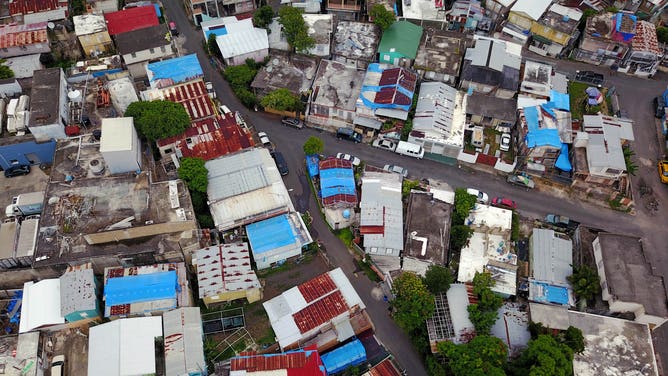 Whether right after the storm hit in 2017 or years later in 2022, Rivera and Valdes are connected by having to balance their personal feelings as Puerto Ricans covering a devastated Puerto Rico while maintaining their objectivity as journalists.
"Telling the story is very important, and I've always been able to communicate the facts," Rivera said.
"But when you add in the personal connections and the fact that it's not just a random stranger – although you want to be compassionate, even to strangers – to have your own auntie and cousins, and to see how disrupted their lives were by the storm is very, very profound."
SEE RIVERA REUNITE WITH HIS FAMILY AFTER HURRICANE MARIA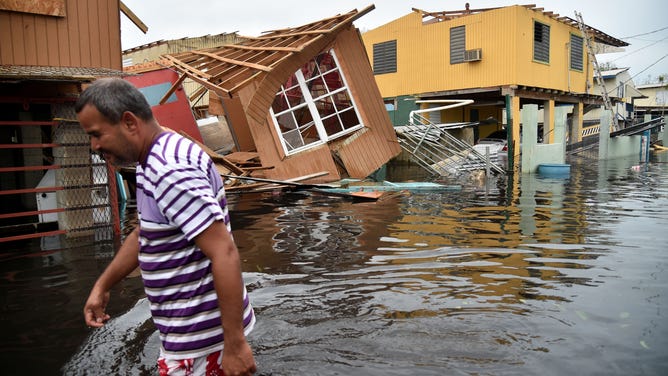 While covering the immediate aftermath of the storm, Rivera visited relatives on the island, such as his aunt, Ellie, who survived Maria and lived to be 99 years old.
Rivera spoke with pride about his aunt, referring to her as the "unofficial mayor" of her neighborhood and who, after Maria, presided over the neighborhood's distribution of water and other relief supplies.
"Seeing Ellie and the rest of the family, my cousins, it was very emotional; it was a tremendous relief," Rivera said. "It was also very melancholy just to see the devastation that had been run."
The devastation was personal for Valdes, as well.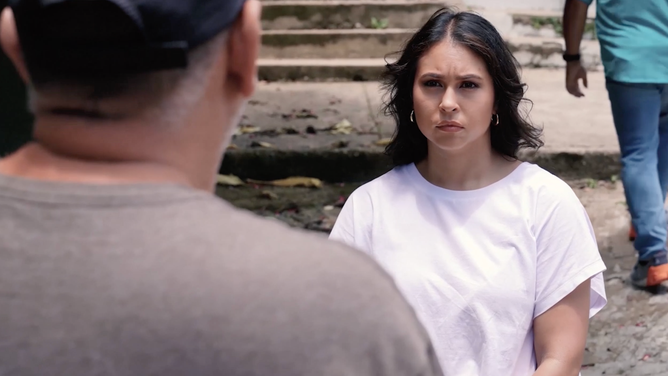 "To see my home so distraught and the people who I love so emotionally damaged in trying to figure out what they need to do but help everyone else out, it's an overwhelming situation," Valdes said.
In her episode of "FOX Weather Reports," Valdes visits her uncle, who decided to remain on the island when Maria struck. Like many other Puerto Ricans, he experienced power outages and a lack of food, clean water and medical supplies – and yet, he continues to try to rebuild today.
HOW TO DOWNLOAD THE FOX WEATHER APP
The personal nature of storytelling after Maria also extends beyond family for Valdes.
Among the community members and politicians she visits in the documentary, volunteers from Puerto Rico Rise Up strike a particular chord with Valdes.
They tell her about their efforts to make their communities safer and to provide what they need to be prepared in the event of another hurricane. By the time Valdes and her FOX Weather crew interviewed them, they had delivered 80,000 boxes to food to more than 300,000 people.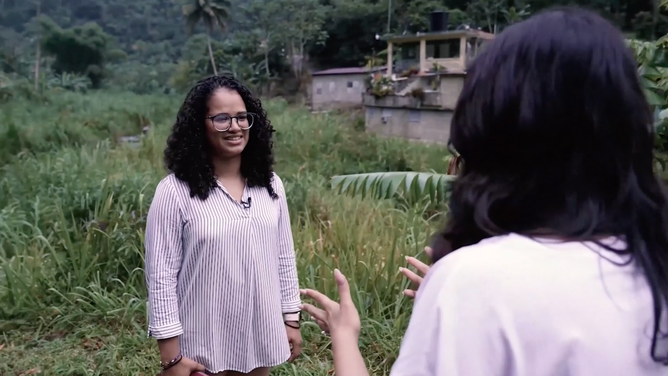 "They've spent days, they've missed meals, they've mourned friends, they've lost their own homes, and yet they're dedicating their selves and their lives to doing anything but helping themselves," Valdes said.
As she speaks with the volunteers, Valdes can be seen with tears streaming down her face.
"It was particularly a heartbreaking moment for me," she said. "It just fills you with emotion to hear what they're sacrificing and what they're doing and how it's not even a question in their mind."
Covering the news when it hits so close to home can be challenging.
However, journalists like Valdes and Rivera still manage to move forward and keep reporting, motivated by the potential impact their stories can make.
HOW TO PREPARE FOR HURRICANE SEASON NOW
"Often, the places that suffer the most are places that are least like where most Americans live," Rivera said, mentioning places such as Puerto Rico. "So you want to tell them, 'Of course, it's a beautiful place, but look closer and see how these people are suffering and see what their needs are and how can we help'."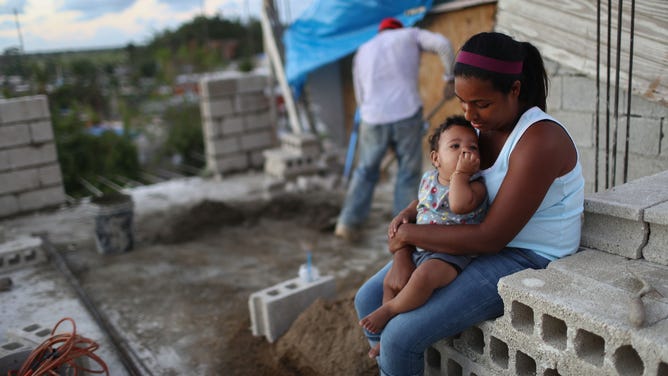 This desire to make an impact also became Valdes' North Star as she worked on her "FOX Weather Reports" episode. Upon her return to the U.S., she wrestled with what she had seen during filming – the struggles of her fellow Puerto Ricans after Hurricane Maria.
"It was hard to come back. I tried to channel that feeling into a lot more of, 'Okay, so if I can't be there on the ground and help them, what can I do?'. And I think I reminded myself that what I can do is do the story, do it right, and do it justice," she said.
"That way, they at least feel like their time with me, our purpose in Puerto Rico, is somehow fulfilled through this documentary."
You can watch "FOX Weather Reports: Ruin and Resurrection: The Fury of Hurricane Maria" on the FOX Weather YouTube channel now.