Florida interstates jam as residents flee Hurricane Ian
Many Floridians are using Interstate 4 to escape the wrath of Hurricane Ian. At least 2.5 million Floridians have been issued some sort of evacuation order.
Visit the FOX Weather Wire for live updates on Hurricane Ian as it barrels toward Florida. Click here for the latest forecast, evacuation orders and more.
At least 2.5 million Florida residents were ordered to evacuate as Hurricane Ian rapidly intensified into an extremely dangerous Category 4 hurricane early Wednesday morning. 
With many Floridians hitting the road, many roads and interstates are seeing a steady and congested traffic flow. 
Interstate 4, which runs west-east between Tampa and Orlando, is seeing significant traffic as residents try to evacuate. 
St. Petersburg resident Peter Truslow spoke to FOX Weather as he inched his way through traffic on I-4 while on his way to the east coast of Florida on Tuesday. 

"It's going very slowly but orderly," Truslow said, as he moved along at 12 mph.
"Tampa is very low, and this time of year, we can get water in the streets on a sunny day," he added. "So, I realized that the storm surge would be really scary is the storm comes in the wrong way."
In the maps below, dark red lines around Tampa show where traffic is moving at a slow pace, and Florida Department of Transportation traffic cameras capture the evacuations.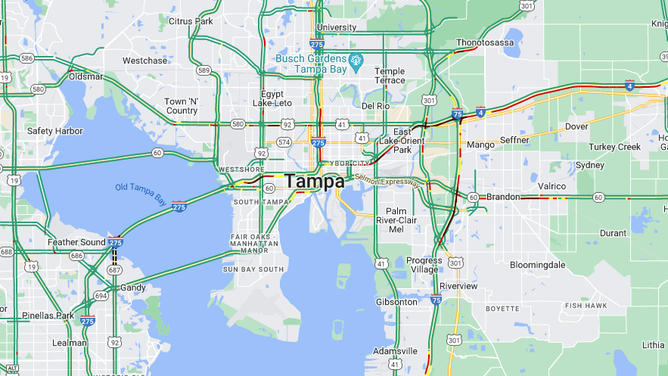 The eastbound lane of I4 is more congested than the westbound lane heading toward Tampa.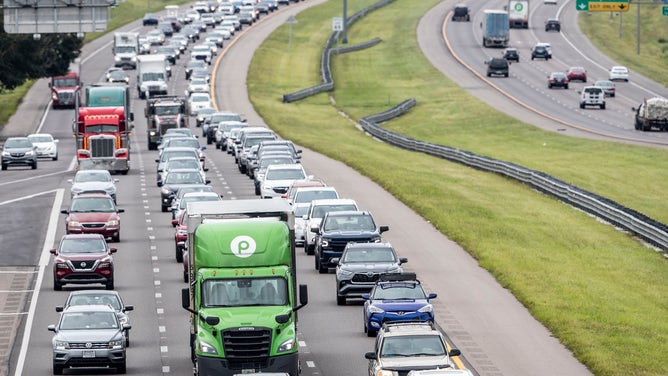 Many Tampa residents are driving toward the city of Lakeland, causing the I-4 corridor to experience increased traffic.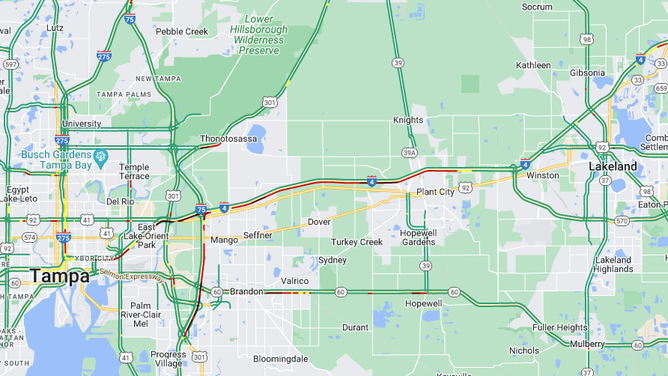 In the FDOT image below, the Lakeland-bound lane of I-4 at McIntosh Rd. is more congested than the westbound lane heading toward Tampa.
Heavy traffic can also be seen east of Lakeland, as Floridians make their way toward Orlando.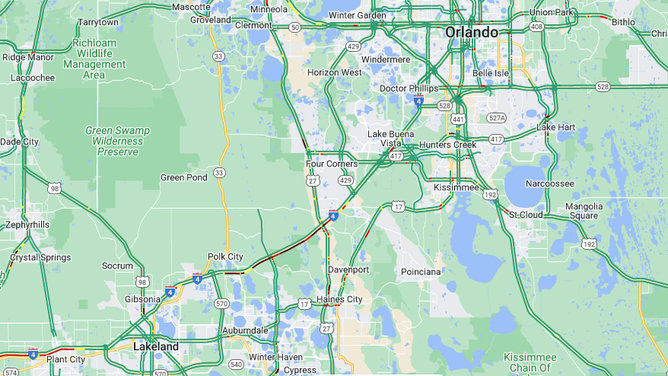 I-4 near the Hilochee Wildlife Management Area east of Lakeland, Florida is experiencing high traffic.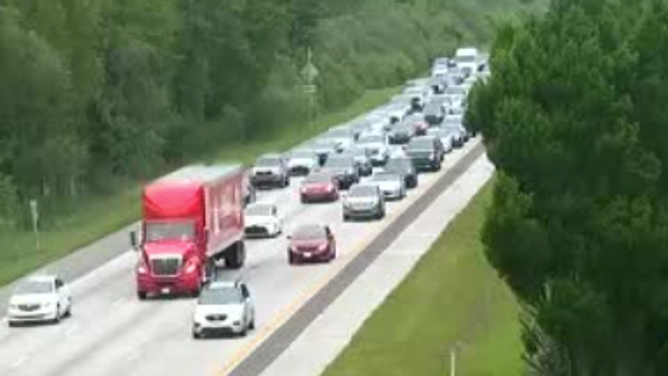 To help with the flow of traffic, many tolls across central-west Florida have been suspended.