Deadly Italian floods: Before-and-after satellite images show scale of devastation
Even though rains have tapered off in northern Italy, the flooding continues as the water has nowhere to go with saturated soils. Shocking images show what the city looked like before the flood and now.
FAENZA, Italy – Floodwaters have been slow to retreat in northern Italy after two rounds of heavy rains this month resulted in the deaths of more than a dozen people. 
Satellite photos of Faenza in the Emilia-Romagna region show how far the damage reaches.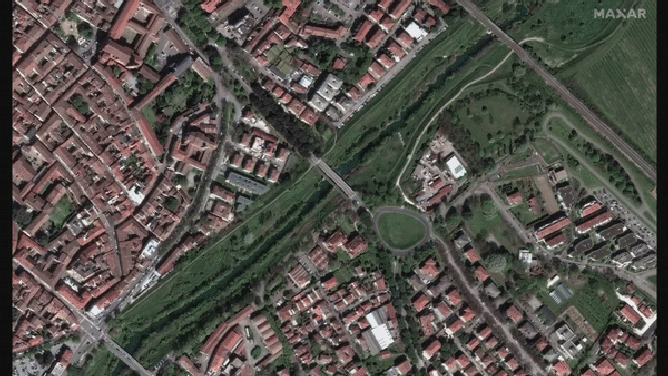 The first images show sun-soaked Faenza on April 26, while the after images were taken about a month later on May 21 and 23.
Before the flooding, the region was in the midst of the worst drought in 70 years, according to a statement by Italy's National Research Council. The agency reported that 2022 rainfall was down by 40%.
DEADLY FLOODING IN ITALY SWALLOWS STREETS, FIELDS AND HOMES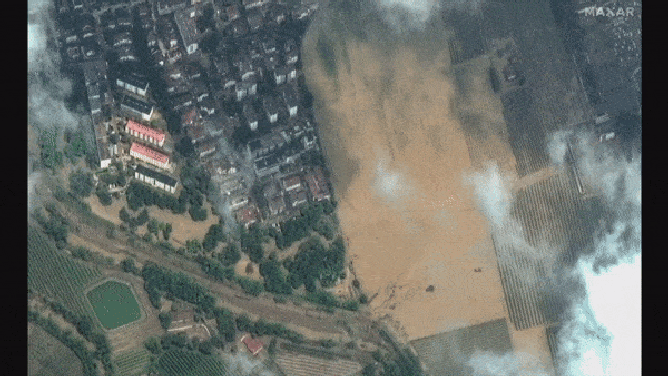 Heavy rain pounded the region in the first days of May. The 11.6 inches of rain fell on drought-ravaged soil, which acted more like cement, forcing water to stream off instead of soak in, the Civil Protection Minister explained in a news conference.
Rivers swelled and swept cars away. Two died in the deluge, according to Italy's Civil Protection Department.
The raging waters clogged flood channels with debris. The Earth eventually absorbed the water and saturated the soil. The combination created the disastrous setup for the next downpour just two weeks later. 
DRONE VIDEO CAPTURES DEVASTATING SCALE OF DAMAGE ACROSS NORTHERN ITALY FROM DEADLY FLOODING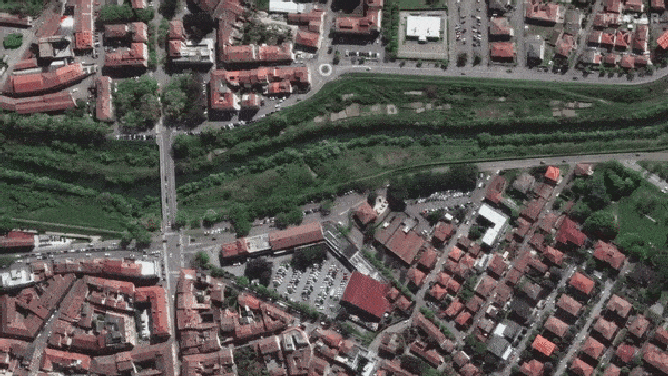 In mid-May, another 7.8 inches of rain fell in just 36 hours. That is half-a-year's rainfall in just two weeks. Cliffs and hillsides failed and resulted in massive landslides that blocked roads and buried homes.
One of the mayors in the area said that May 16 was the worst night in the history of Romagna. Twenty-three rivers have jumped their banks.
DRONE VIDEO SHOWS MAJOR MUDSLIDE IN ITALY AS DEATH TOLL CONTINUES TO RISE FROM TORRENTIAL FLOODING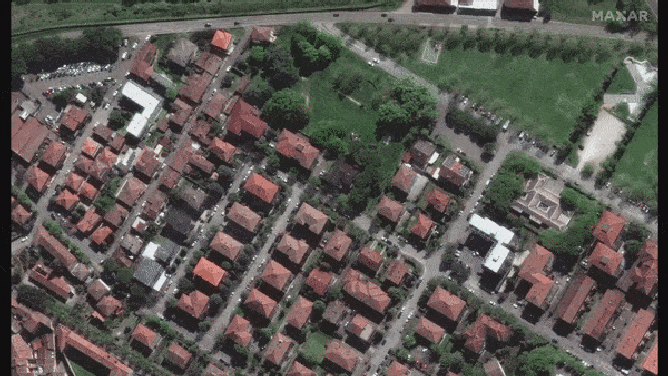 Floodwater surrounded homes and filled in ground floors. Many residents retreated to their roofs for safety. They had to wait for helicopters to pick them up because roads were blocked by water and mud.
Three rivers overflowed, and Civil Protection tallied 280 landslides.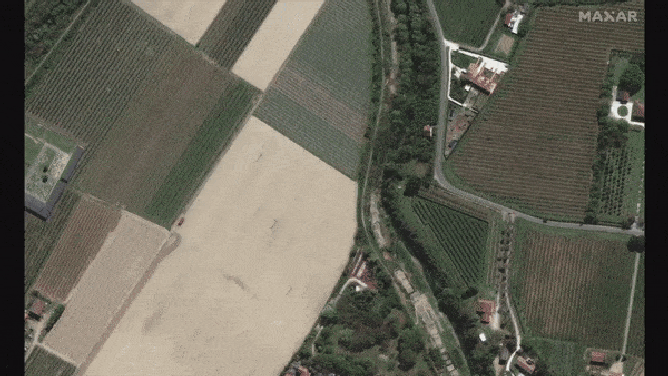 At least 14 people died, according to authorities. Over 23,000 people are still not able to return to their homes. Italian authorities, military and 1,600 volunteers continue to search for survivors in cutoff areas because 1,830 homes are still without power and telephone to call for help.