The legacy and the myth of one of the worst tornado outbreaks in US history
The three-day outbreak in 1953 resulted in the deaths of more than 200 people
The spring into early summer of 1953 is a period that meteorologists and weather enthusiasts know all too well because of how active the severe weather season was. Two events, in particular, made that tornado season one of the deadliest in U.S. history.
Between June 7 and 9, a storm system moving east across the nation produced 50 confirmed tornadoes and resulted in nearly 250 deaths during the three-day period. 
HOW TO WATCH FOX WEATHER ON YOUR TV
Among them were an F5 twister near Flint, Michigan, and an F4 tornado in Worcester, Massachusetts. Combined, the two cyclones resulted in most of the deaths that happened during the outbreak and countless other casualties. The communities they touched were devastated, as well.
At the time, many people believed the tornados were caused by the recent aerial test of an atomic bomb. Meteorologists were quick to dispel this myth. 
Still, the legacy of these tornadoes reminds modern-day Americans of Mother Nature's fury and the necessity of preparation.
7 DEADLIEST TORNADOES, TORNADO OUTBREAKS OF THE 21ST CENTURY

The 1953 season ranks as one of the top-five deadliest tornado seasons on record.
The Flint, Michigan, tornado ranks as the deadliest twister to ever hit Michigan.
Discovery of the hook echo
Weather radar was in its infancy in 1953. In fact, two months before the Flint and Worcester tornadoes, the first detection of the classic hook echo that appears on radar with a tornadic storm happened. That observation changed the way meteorologists used radar to determine the severity of storms.
A similar echo was also detected during the Worcester tornado by a radar at the Massachusetts Institute of Technology in Cambridge.
GET THE LATEST EPISODE OF THE FOX WEATHER UPDATE PODCAST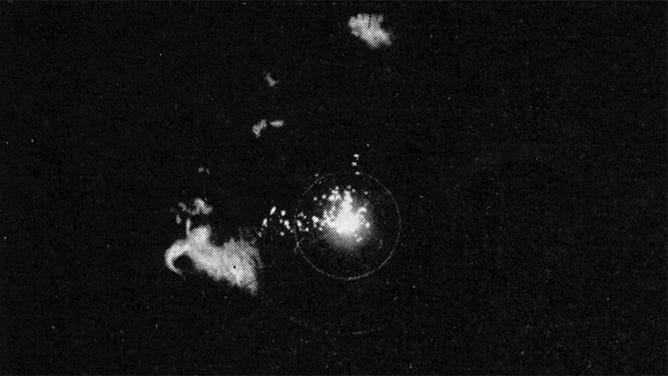 Nearly 70 years later, radar technology has grown by leaps and bounds — from the ability to detect the direction of wind to the size of hailstones to debris floating in the air. However, it was that early discovery in 1953 that showed the valuable role of radar during a severe weather outbreak.
Hook-echo image used with permission from the American Meteorological Society. It can be found in this research article published in 1955.