Satellite that will help predict extreme weather has new launch date
NOAA's Joint Polar Satellite System-2 (JPSS-2) mission targets November 1, 2022.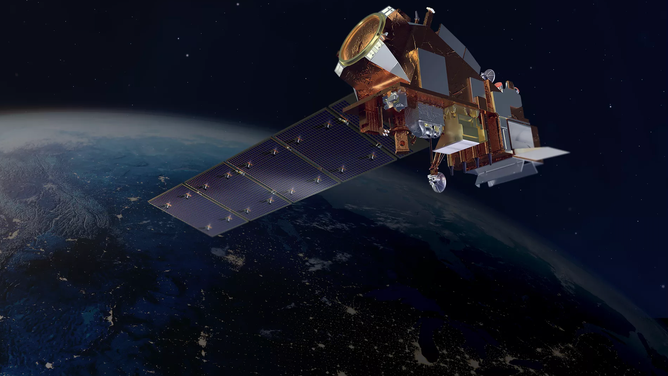 A new date has been set for a satellite that will help predict extreme weather events such as floods, wildfires and volcanoes.
NOAA's Joint Polar Satellite System-2 (JPSS-2) mission is now targeting November 1, 2022 for launch. It will lift off from the Vandenberg Space Force Base in California on a United Launch Alliance (ULA) Atlas V rocket.
JPSS-2 is the third satellite in the Joint Polar Satellite System series and will be renamed NOAA-21 after reaching orbit.
It will continue the work of its predecessors NOAA-20 (formerly JPSS-1) and the NOAA-NASA Suomi National Polar-orbiting Partnership (Suomi-NPP).
NOAA says that JPSS-2 will scan the globe as it orbits from the North to the South Pole, crossing the equator 14 times a day. It will capture data from 512 miles above Earth that inform weather forecasts, extreme weather events and climate change.
The JPSS also collects information about particles in our air. These include smoke particles from wildfires, airborne dust during dust and sand storms, urban and industrial pollution and ash from erupting volcanoes, NOAA said. The JPSS series of satellites can also measure ground-level ozone.
7 FACTS THAT EXPLAIN HOW AIR QUALITY IS MEASURED
JPSS-2 was previously scheduled to launch in September but was delayed because the Visible Infrared Imaging Radiometer Suite instrument (VIIRS) experienced difficulties during thermal vacuum (TVAC) testing.  
NOAA said that engineers determined the anomaly resulted from the movement of test equipment caused by temperature fluctuations during TVAC. Modifications were made to the test setup, and the system has since been retested with expected performance.
Once in orbit, the agency says the addition of the satellite will help in coastal resiliency as communities fight the impacts of the changing climate.
NASA'S NEW CHIEF SCIENTIST WILL INTEGRATE CLIMATE RESEARCH ACROSS SPACE AGENCY'S MISSION